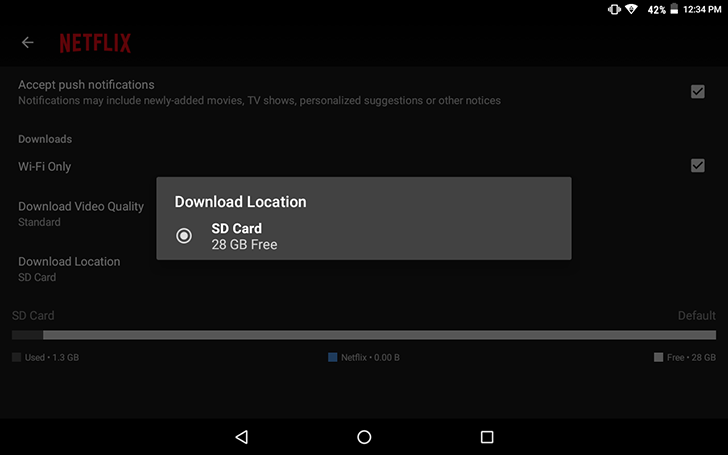 Remember some time ago we brought you the news that finally, Netflix was allowing customers to download some of their content and store it to the device? 
The good news is that the latest update to the media streaming app allows content to be stored on the SD card. This is a  feature which is currently available for Amazon Prime Video, so this brings Netflix to parity with Amazon.
This update won't work with every device, and up to now the content that can be downloaded is pretty small. If you have a device with a small internal memory, this option is a godsend. Those long train or plane journeys just got that little bit easier.  
Even better, since Netflix only allows content to be saved for 30 days before it's automatically deleted, it means that in theory, you should never run out of space. 
How to download Netflix content
If you want to select the storage location:
Tap on the three-line "hamburger" menu in the top left corner of the Netflix app
Click on App Settings
Tap on Download Location
Select SD Card
Navigate to content that can be downloaded and ensure that it is being stored on SD
And there you go – all set and ready for the next time you have time to kill and want something to watch. Just don't forget to download your content beforehand.