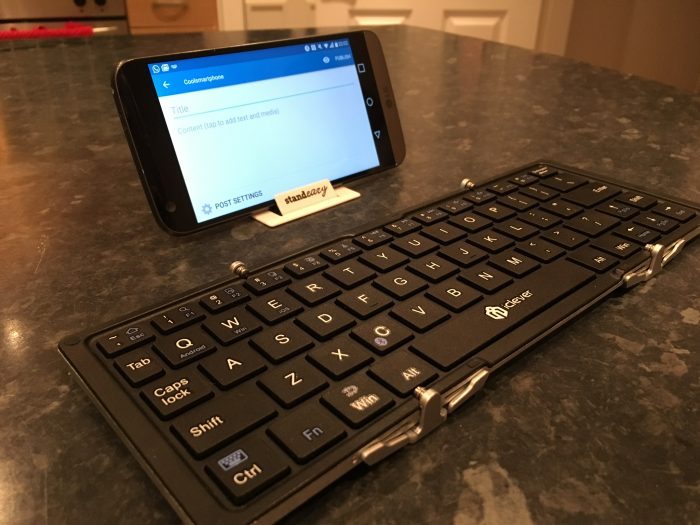 Meet my mobile workstation. It's what I'm using to write this entire review and, if I'm honest, things aren't going that well so far. I'm having to reprogram my fingers somewhat as the keys are closer together. Switching to this from a full-size keyboard might take a short while to get used to.
What is it though?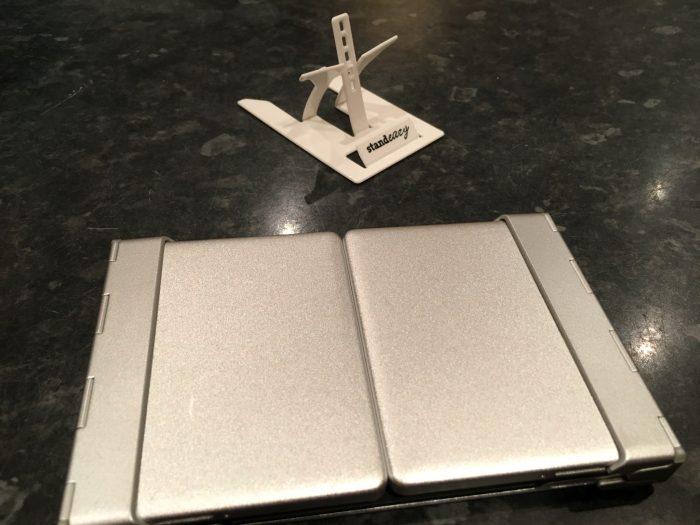 Well, I've got to admit, this is actually a keyboard is no longer available. We've got this one here from iClever but there's a lot of very similar ones on Amazon such as this Moko one which, by the looks of it, is pretty much the same thing. There's also a 1byone version and both sell for around £20.
It'll connect to your device via Bluetooth and you create the first connection by pressing the Bluetooth button and then the letter C. It connects to your phone and, if you've got something like a new Android device, you'll notice that your phone cleverly hides the on-screen keyboard automatically.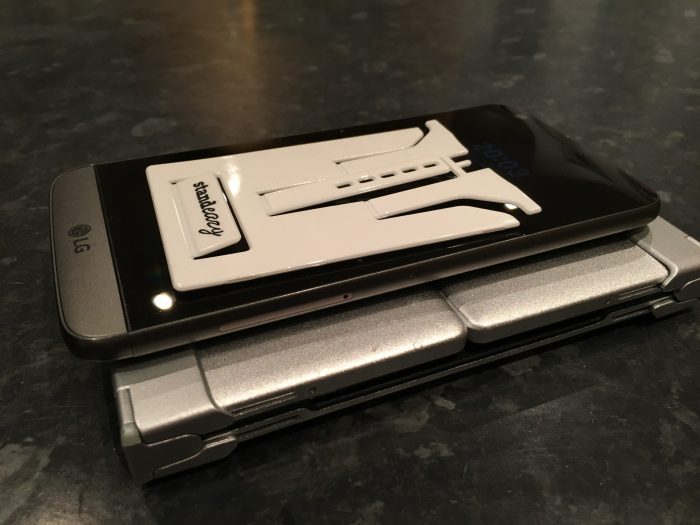 There is, however, no stand for your phone, so I've used a Standeazy phone stand that folds flat. It's something I carry around in my wallet and props up a phone or tablet easily.
Anyway, back to the keyboard. It becomes your portable workstation by folding out. When it's folded it measures around 14cm by 9cm and is 1.7cm thick. Folded out it's 25cm wide and only half a centimetre thick. As you unfold it you'll notice how the keys cleverly split, but it's a solid build which clicks into place when you fold it closed or open it flat. There's also an auto-power on system which activates the Bluetooth and gets you started without even thinking.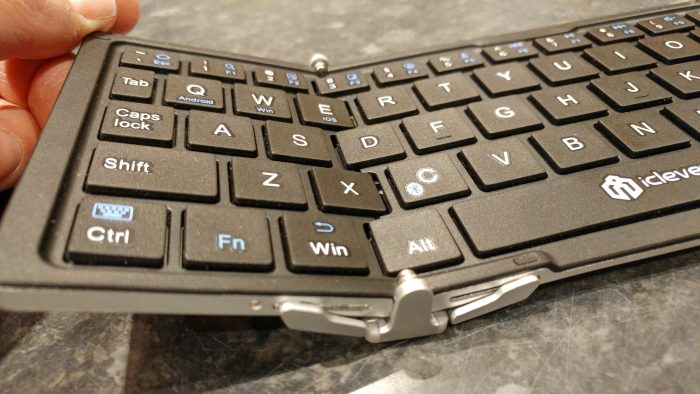 The keyboard uses a "X scissor-switch" architecture so that you get a laptop-style typing experience. It'll work with iOS, Windows and Android.
Around back, that slight bulge houses a 210mAh rechargeable battery which should see you typing for 80 solid hours.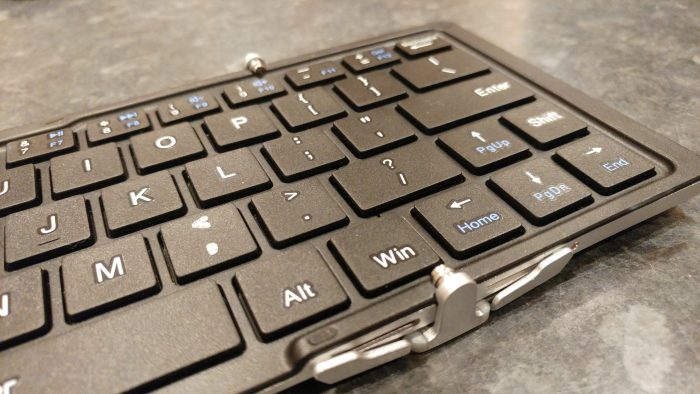 The metal construction gives it a cool and modern finish and can be used with your TV or Android TV box very well. The only minor caveat I found was that this is a US keyboard and you get $ instead of £. Likewise, the speech marks come up when you press the @ symbol. A number of shortcut keys help with copying and pasting, track selection, volume control and a lot more.
A red LED shows when the battery is low and there's green when everything us powered up. When you're pairing it's blue.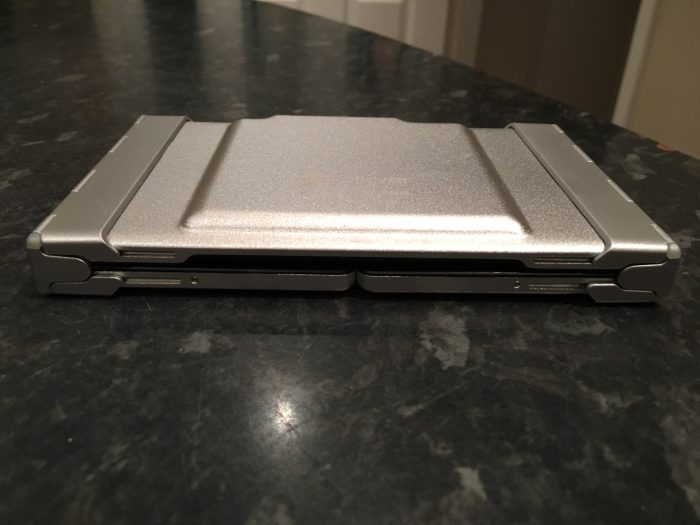 It's good for the commute but definitely keep it on a flat surface and do spend a bit of time to get used to it. The battery bulge on the back could cause it to "rock" a little if you press too hard, so it's definitely something you'll need to adapt too – and that won't take long. It's great if you want to get some work done on the train or want to control your Android TV box and enter data from your sofa. As an ultra-portable workstation for those who don't necessarily get on with the on-screen keyboard, this is a very interesting proposition.
As mentioned before, there's very similar alternatives, with the MoKo one (which looks very much the same) selling for £22.99. The iClever one is listed here but is unavailable as I type.
iClever Foldable Wireless Bluetooth Keyboard Review
Clever, compact, strong and innovative. Great if you need a tiny office in seconds.