I like the sound of this little doo-hickey. Just strap it to your bike and it'll provide a simple guide to your destination. An arrow shows you the direction you need to be heading and below it'll show how many miles remain. You can then make the best and safest choice as to which road or footpath to use.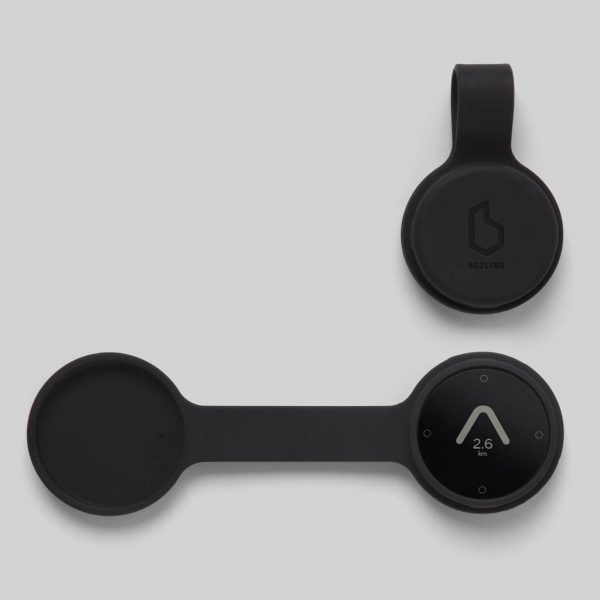 The device is available now for just £99 in red, grey or blue and features a 350mAh 30 hour (without backlight, 10 hours with backlight) rechargeable battery and universal, interchangeable strap. It's readable in the sunlight and is water and shock resistant. It's made from silicone rubber and connects via Bluetooth 4.0 Low Energy. Inside there's an accelerometer, gyroscope and magnetometer. It's powered by an ARM Cortex CPU and has 4 capacitive buttons.
When you're not using it, just hang it on your keys or pop it in your pocket. It's basically a minimal compass that pairs with your smartphone via an app to let you get around without any overly distracting computerized voice or complicated visuals.
Here's a look at it in action, or you can head to beeline.co to find out more…
Full press release below…