Right, first up I should mention that this phone doesn't have Band 20 on LTE, so no 800MHz 4G. Oh, and it also doesn't have NFC, so no "tap to pay" magic.
However, what it does have is a 2.1GHz Helio X20 deca-core CPU with a Mali T880 GPU, 3GB RAM and 32GB storage with a microSD slot for stacks more space with a price-tag of £120.91.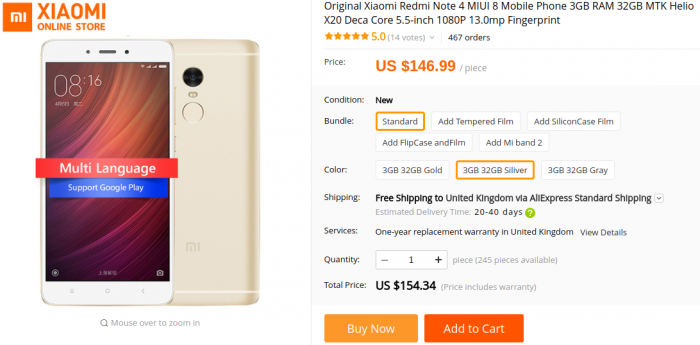 Getting this price is a little bit of a fiddle as, if you want it shipped to the UK from AliExpress, it'll add on a paid-for warranty and will push the price up to $154.34 (£126.96), so you need to switch your location to USA, add the product to your basket and then change your location back to the UK after.
The gold and the grey versions are also available for a bit more cash, with (strangely) the grey version being the most expensive.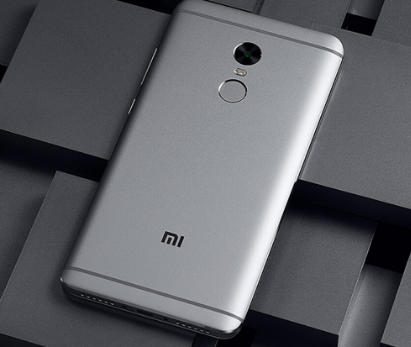 It has a 5.5″ 1920×1080 screen, FM Radio, GPS, Bluetooth 4.2, USB OTG, Wi-Fi, dual SIM slots, 4100mAh battery and fingerprint sensor. Once you get it, you'll also probably want to make it a bit more "European" by switching out the default keyboard and some of the apps.
The Redmi Note 4 has a 13 megapixel, f/2.0 camera with dual-tone flash on the back and a 5 megapixel selfie camera at the front.