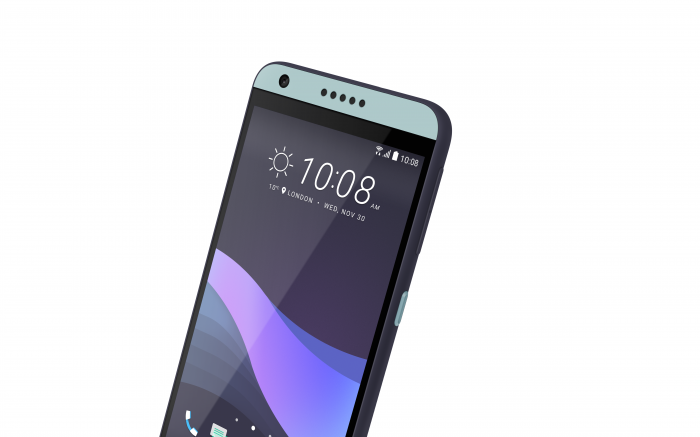 With Mobile World Congress happening next month, the very last thing we expected to see was a new handset from HTC in early January. That, though, is what we have – the Desire 650.
There's a bit of a backstory to this one. It appeared on the Taiwanese HTC site in November last year and then on a couple of other HTC pages in December, so this is the UK launch – minus the canapés, the champagne, the hordes of press and.. an actual event of any kind.
Anyhow. This is a smartphone that is a bit different to other smartphones.
It's ribbed.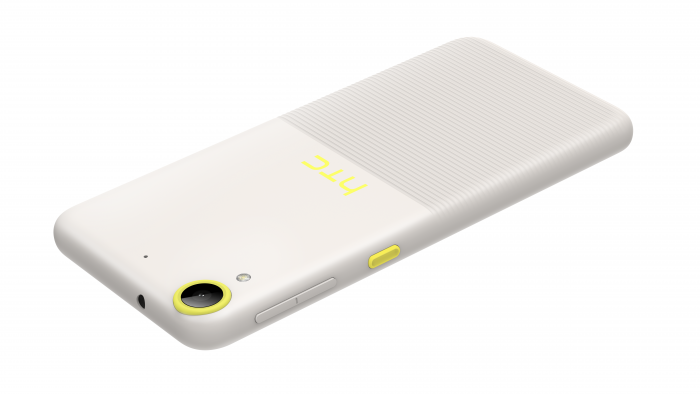 Yes. Ribbed. HTC call it a "50/50 smooth and ribbed design" and it basically means that the lower half of the back is ribbed for hand grippage. In theory, less chance of dropping it. Plus you'll know which way up it should be, even in the dark. Cool eh?
Mid-range, yes, but there's the HTC BoomSound to deliver those deep warbling bass tones and clear high notes with high definition audio coming through your headphones. It's also equipped with a 5″ 720p screen (720 x 1280) with "Night Mode" (cough, cough iPhone) to ease eye strain at night, WiFi, GPS and Bluetooth 4.1. It also comes with a microSD card slot which, let me tell you, you're going to need as there's just 16GB of storage on board.
It runs Android 6 and has 2GB RAM and a Snapdragon 400 (1.6 GHz quad-core) CPU. On the UK listings we've been given by the HTC PR people there's no NFC listed, but when we checked other European countries it shows NFC as being built-in for "EMEA only" handsets. I assume the UK is still part of EMEA, else that'll be something else that we'll be blaming #Brexit for.

Cameras then, and on the back is a 13 megapixel shooter with a BSI sensor and LED flash. Up front is a 5 megapixel cam with beauty mode and voice controls.
No news yet on pricing, but in The Netherlands it's selling for €199. That works out at £172.89 but, let's be honest, we'll probably be seeing it for £199. You can get it in February in dark blue or "lime light" with O2 stocking the dark blue one (above) only.
More as we get it. We've asked for clarification on the NFC.