Amidst the smart fridges, smart televisions, smart glasses, smart bike locks and other smart things announced at CES in Las Vegas over the last few days, have been a swathe of smartwatches.  Smartwatches are having a hard time of things of late: if recent figures are anything to go by then sales are drastically down.  The Apple Watch 2 has been one of the few positive successes, and there remains a slight grey area whether fitness trackers are classed in the same category.  Certainly Android Wear is treading water as everyone waits patiently for the release of OS 2.0, which will supposedly bring a slew of enhancements and updates.  Android Wear 2.0, which was announced last year but has been delayed until 'early 2017' shows no imminent signs of arrival, and many manufacturers, including previous OEMS Motorola, LG and Huawei, are stalling before releasing any new watches.  Undeterred, a number of other manufacturers have announced new smartwatches:
Casio WSD-F20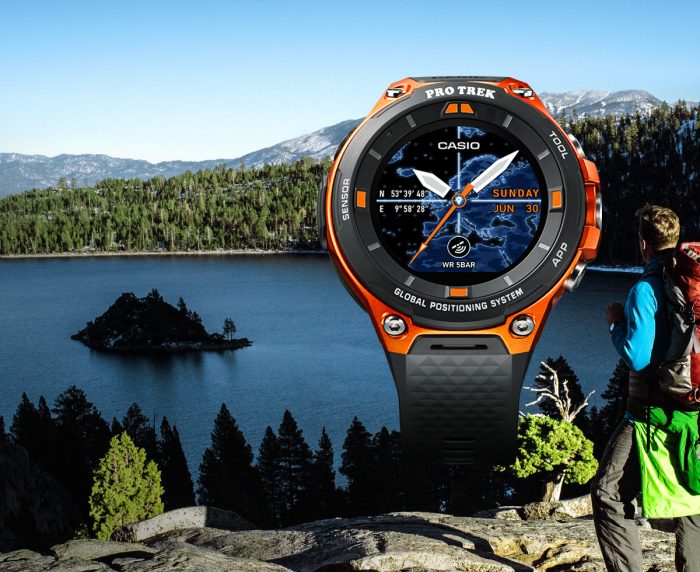 Last year Casio released the rugged Android Wear-powered WSD-F10.  The watch never made it to the UK, and it looks unlikely that its successor will either.  The WSD-F20 continued the outdoors look and feel of its predecessor but adds GPS.  It will be released running Android Wear 2.0, and in addition Casio has added dedicated screens for altimeter, barometer, GPS with offline mapping etc.  The watch has a clever display that can alternate between the colour 320×300 pixel LCD screen, and a low power monochrome display.  It is waterproof to 50 metres and is due for release in late April priced at $500 (about £400).  Not cheap or for those with small wrists.
More details can be found here.
Garmin Fenix 5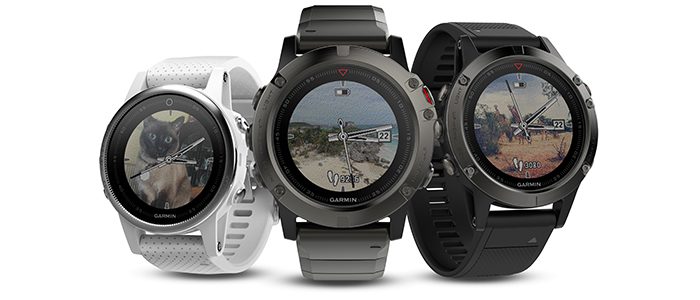 Having owned a Fenix 3 for two years and been my go-to smartwatch of choice, the release of the Fenix 5 was exciting news.  Like the Casio, the Fenix is big in size and big in price.  Garmin have announced 3 versions, which can be customised with a wide variety of straps and specifications (including the addition of wifi and a sapphire screen).  All run a proprietary OS and are fitness devices first and foremost, but all work with the Garmin IQ Connect app and receive notifications.
The Fenix 5 is a modest upgrade from the Fenix 3.  The screen resolution has increased, as have the range of colours and the sizeof battery.  It is 47mm wide.  The 5X, by contrast, is bigger at 51mm and includes mapping software; whereas the 5S is smaller, at 42mm, and has a slight reduction in screen resolution.  Prices start from $599 (approx £485) and will be available, in the US at least, from the end of February.  No mention of a UK launch, but given the wide availability of other Garmin products it is a safe assumption.
More details can be found here.
New Balance RunIQ watch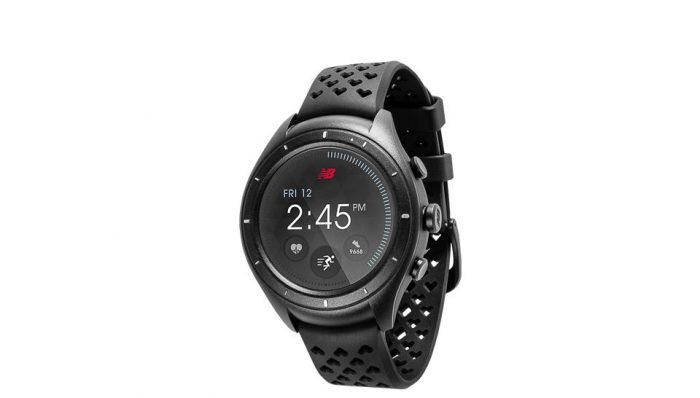 This is another Android Wear 2.0 device but the first from New Balance.  Another rugged looking watch with very similar specs to most other Android Wear devices, this is aimed at the running market and comes with Strava synchronisation as standard.  Including a heart rate monitor and GPS, the RunIQ is cheaper than the other two watches here.  It is priced at $300 (approx £240) in the US, or £325 in the UK.  Shipping in early February it is already available to pre-order.
More details can be found here.
Misfit Vapor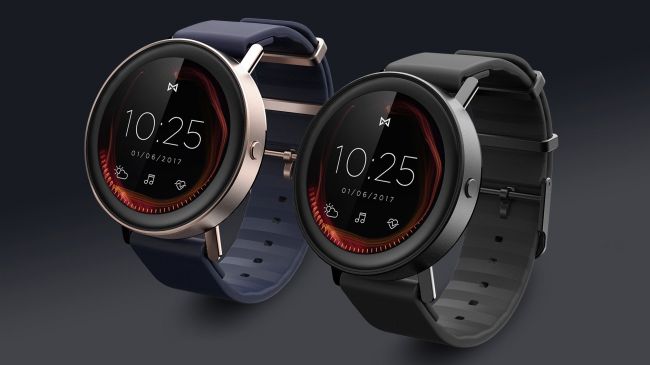 If the Garmin is too big or too expensive, then Misfit have released an alternative to the Android Wear devices.  The Vapor is its first touchscreen device.  Water resistant to 50m, with GPS and a 1.4″ Amoled screen, it has a proprietary OS that combines fitness tracking and smart notifications.  Priced at $199 (approx £160) there is no mention of specific release date.   There's no official statement on UK availability, though given that there is a specific UK webpage, it is safe to assume that it'll be released over here.
More details can be found here.