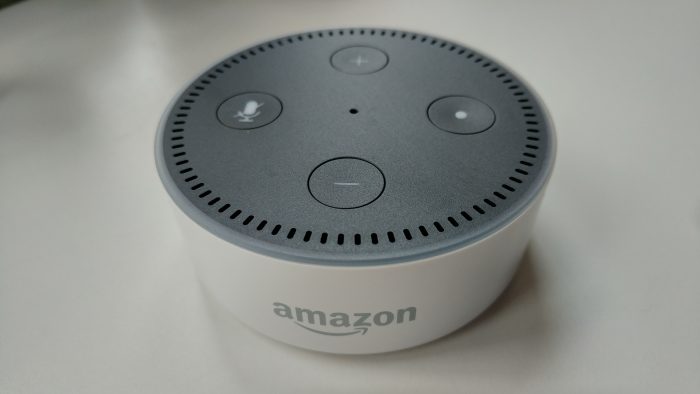 Over the last few days I've been faffing about with the voice-controlled Amazon Echo Dot. It's got an invisible lady inside called "Alexa" which will do your bidding.
The device itself is a magical disc-shaped unit which will wake up and then answer your questions. It'll also play your music, set alarms, reminders and it can control your smart home for you too. Ask it the weather, ask it to sing a song, as it to read the news. It's all very clever.
However, last night Huawei announced that the clever Alexa will be found in the new Mate 9. Sure, "OK Google" will be there too, but Alexa lets you plug in a whole host more, with the addition of "Skills" which build out the functionality into your connected home.


Now, the Mate 9 is a 1920x1080p 5.9″ phablet with that familiar dual-camera Leica kit and a Kirin 960 CPU. Long battery life is promised, but right now I've got an Amazon Echo Dot and I figured now was a good time to show you a bit more about what Alexa could do.
Inside this little widget is a speaker, a microphone and on top there's some volume control buttons and one to mute it so it won't listen to your every word. It'll also connect to your home entertainment kit or Bluetooth speakers via a 3.5mm audio cable or .. err.. Bluetooth. It works with the Amazon App, which you'll need to download to your phone, and uses a little-known search engine called "Bing".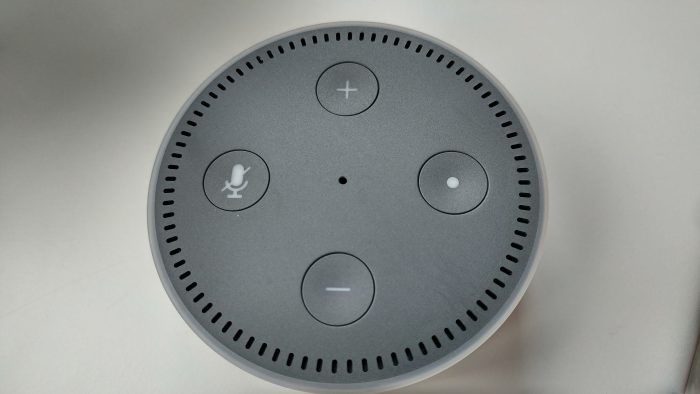 You can play tunes from Amazon Music, Spotify, Pandora, iHeartRadio, and TuneIn. Some of those services may require a subscription depending on what you're listening to, and you can configure all that clever stuff via the app. It's also here that you add your flashy Nest thermostat, Philips Hue lights, sprinklers, garage doors, switches and IFTTT stuff. It's all very clever, but the app is where you set up the geeky connections with your various online accounts and home control stuff, then you just activate it by talking to Alexa. The result, when you get it right, is to say things like "Alexa, turn the lamp on in the hall" or "Alexa, set the heating to 23 degrees".
Sometimes this is pretty freeing, and you can walk into your kitchen and tweak the heating as you make some tea. You can also do all the clever online questions that you'd expect, such as "What's the capital of England" or "How many grams are in an ounce" etc.
Here's an overview of me controlling our heating with the clever little device…
As you'll see, it doesn't always get everything right, but when it does have a string of getting things correct you'll suddenly fall into a strangely comfortable place in your head where it becomes a little human-like. At Christmas we asked Alexa to sing a Christmas song, and she did. Then I asked her to set my alarm for 7AM so I could head to work. She (after I'd made sure that my Google account was setup on the Amazon App) did that too.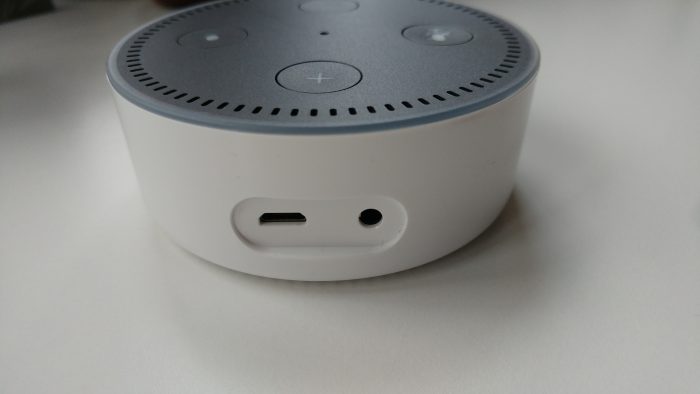 All without thinking too much and all without me having to stare at my phone screen and faff around to find what I need.
However, sometimes things … things don't go too well. Here's a little kid getting a bit more than he bargained for, and this is definitely a bit NSFW…
Over the next few days I'll be bringing you more on the Alexa service along with a deeper look at the associated app and the "Skills" it can provide, so check back for more.