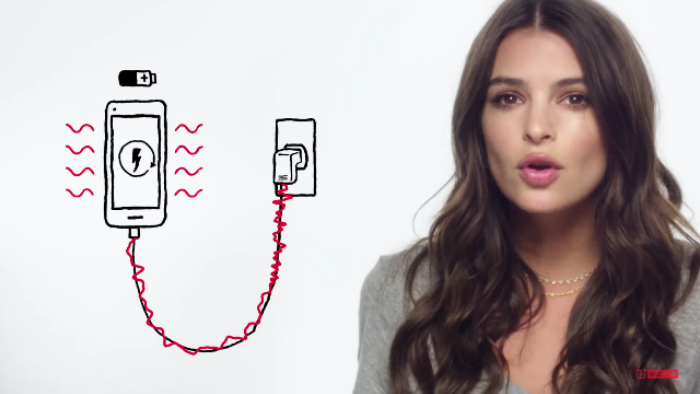 I think I've started to reach an age where I don't always recognise some of the celebrities in magazines and on TV. Especially on "I'm A Celebrity, Get Me Out Of Here" where they now seem to run a full intro detailing why a person is apparently "famous".
So, when we got a video from OnePlus featuring someone called Emily Ratajkowski I had no idea who she was either. The Sun apparently calls her a "mega babe" who "regularly posts cheeky pictures of her bum on Instagram".
Well, she's definitely the right person to explain the complexities of how OnePlus phones manage to last for a day after just a 30 minute charge. So, that's just what the company has done. Here she details exactly how they whizzy charging system operates…
These adverts will also be appearing on posters and bus stops too. According to Emily, Dash charge is faster than .. err.. fast charging. OnePlus claims to charge their phones faster whilst they remain cool as heat is instead kept in the charger itself.