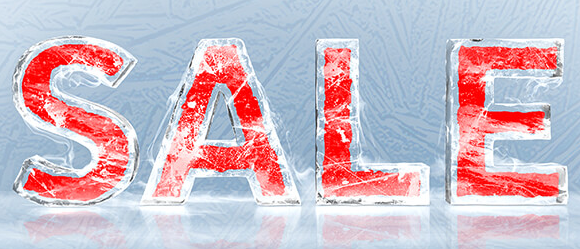 Yes, the crazy festive season hasn't even finished and already the next crazy festive season is already gearing up, with Boxing Day sales kicking off online and on emails already.
Vodafone have mailed to tell us about their biggest-ever winter sale, which starts today and finishes at the end of January 2017. The sale features the 32GB iPhone 6s, which is available at half price on pay monthly plans for the first 6 months. Pay at £10 up-front cost then just £21 per month for the first 6 months and then £42 per month for the next 18 months on a Vodafone Red 3GB Bundle. This also gives you unlimited UK minutes and unlimited UK texts with 500MB of inclusive roaming data.
You can also get the Samsung Gear VR headset at half price when you buy a Samsung Galaxy S7 or Samsung Galaxy S7 edge on any tariff. The Samsung Galaxy S7 is also available on half price tariffs for the first 6 months. There's a £10 upfront cost and you'll get the first 6 months at £21, then it rises to £42 for the remaining 18 months. This will get you the Vodafone Red 6GB Bundle with unlimited UK minutes and unlimited UK texts.
There's more contracts with 6 month disounts, but if you're looking for a SIM-only offer, there's an 8GB bundle which costs £13.50 for 6 months, then it goes up to £27 for the remining 6 months. You also get the choice of Sky Sports Mobile TV, Spotify Premium or a NOW TV Entertainment Pass for 12 months.