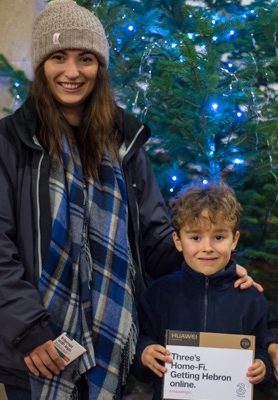 Yesterday we mentioned the new high-speed internet which has arrived in Hebron, courtesy of Three UK. The network gave away free "Home-Fi" routers to residents so that they could at last get the fast broadband they've long needed.
We didn't know at the time what make the routers actually were, but we've since found out a bit more information thanks to Jay Pewtner, who's just received his. It's the Huawei 8310 and is available from 135 Three UK stores in "non-congested areas".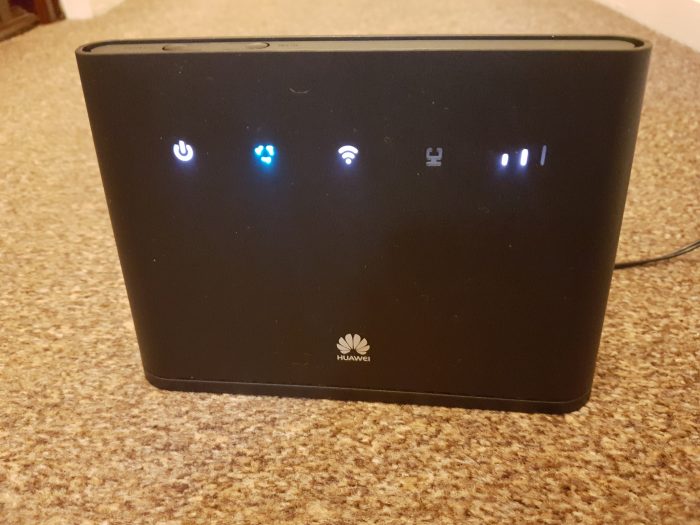 He's on a 12 month contract costing £20 per month. For that he gets 40GB of data per month which, I must say, is really rather good. No up-front cost either. Compare this to even the cheapest wired home broadband from the likes of BT or TalkTalk (non-Fibre) and you're looking at £18.99 just for the line rental alone, so it's a really good option and, of course, you can move around with this free 4G WiFi router too.
Jay tells us that it doesn't appear to be restricted to any particular location and he's sent in these photos of it in action.
He also tells us..
Right from opening the box it's simply a case of plugging in the power supply. Place the SIM card in the slot and 30 seconds later you've got a 4G connection and a WiFi hotspot to connect to.

The front panel has power on, data connection and signal strength indicators. The rear has Ethernet connectors and connectors for optional antenna (behind the large upper cover), plus a slot for the SIM card.
Jay is currently in Hampshire which, despite being only 30 minutes from London, doesn't have great landline speeds. He's long suffered from slow copper connectivity and has replaced his current MiFi unit which was costing £10 p/m for just 10GB.
The router can be managed via a web portal or via a smartphone app which shows the data used.