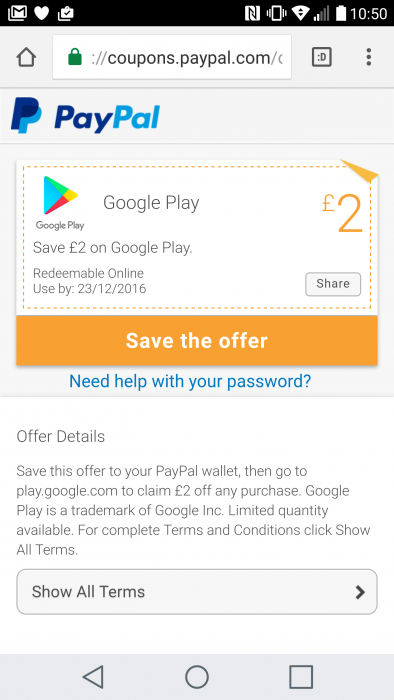 Have you already spent your entire mortgage payment on the festive season? If so, and you're perhaps on the lookout for a gift to yourself, go to this PayPal page to save £2 on any Google Play purchase.
To use, just pay for something in Google Play with your PayPal account and you'll save £2 off. That's really not bad at all, especially at this time of year when things are a bit tight.
Don't forget to save the offer and then it'll activate when you use it.