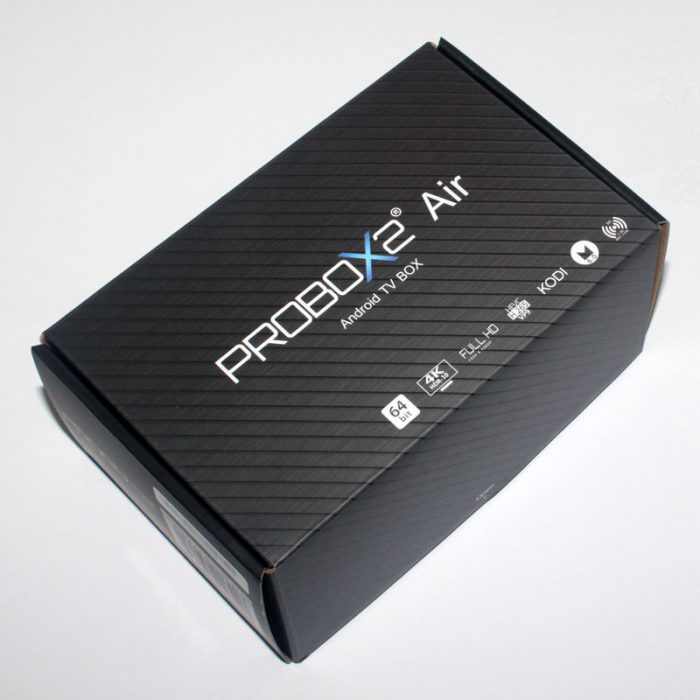 Some time ago I decided to cancel my current satellite TV subscription. To be honest I thought the monthly fee was extortionate and decided to go along the "cable cutters route".
I found that I could get nearly all, if not all of the content I wished to watch, using the Internet. The problem I had was finding a device to watch the said content on. For some time now I have been using the Amazon Fire TV. This runs a forked version of Android called Fire OS. The problem here is that the Fire OS is pretty locked down, and to get those extra apps means rooting, side loading apps or accessing the Fire TV remotely. I have looked at other Android TV solutions and find these have no access to the Google Play Store or horribly slow and under powered… that was until I was asked to review the Probox2 Air Android TV.
Device Specs:
Android 6.0 OS.
Quad Core ARM Cortex-A53 CPU, main frequency up to 2Ghz.
2GB DDR3 RAM.
16GB eMMC flash memory,
KODI 16.0 preloaded
UHD 4K 60fps HW decoding, supports multiple formats including H.265 10-bit, H.264 and VP9.
FHD 1080p 60fps HW encoding, supports H.264.
Dolby / DTS (by Kodi) and S/SPDIF (5.1CH, 7.1CH).
HDMI 2.0b, supports HDR10 and HLG HDR processing, color and saturation become more clear and prominent.
Streaming (DLNA / Airplay / Miracast)
The Probox 2 is purpose built streaming media device designed in Sweden. It measures in at 99 x 108 x 16,5 mm and runs Android 6.0 Marshmallow with its own media-centric launcher over the top. This means it can run any Android app or game from the millions on the Google Play store. You can even load a different launcher and have it running just how you like. The Probox2 comes with the fantastic Kodi Media Player pre-installed, and every plug in could shake a stick at. This gives you access to a massive back catalogue of both movies and TV shows from throughout the globe.
Right from the off you can tell that the Probox2 has been designed with media streaming at its core, the performance is second to none I had absolutely no issues with any streaming media from the Internet. Even when it was connected to my woefully slow Sky Broadband! In the past my other devices would stutter and buffer where the Probox2 just powered powered through, with no lag at all.
The Probox2 is able to stream 4K video from the internet but I was let down again by my internet connection speed so couldn't really test this feature. I did, however, play some high definition media streamed from my home PC and I was totally blown away by the video quality that this little box can churn out.
On the connectivity front the Probox 2 Air comes with 2 USB ports which means you could connect either a USB flash drive or, in my case, my 1 TB Samsung hard drive containing my movie collection. It comes with an Ethernet port, an optical Port and a microSD slot. As the Probox2 runs Android 6.0, you can insert an SD card and through the operating system select to have it as adoptable storage. This means that you can up the storage from the inbuilt 16 gigabyte by adding a 64 gigabyte card.
On the side of the Probox is a small WiFi antenna and I found this gave good strong connectivity to my home WiFi.
There are currently 2 versions of the Probox2 Air on sale from Amazon. The first one comes with a normal remote and is priced £65. The second one is priced at £85 and comes with the normal remote and a second air remote which acts as a wireless mouse and a handy game controller. To be honest this is the one and only down point I could find from the Probox. You really need both controls to get the best user experience. I found the normal remote good for everyday use but the air mouse remote was loads better where more specific selection was required. So I would like to see a hybrid of the two remote included to give the perfect remote.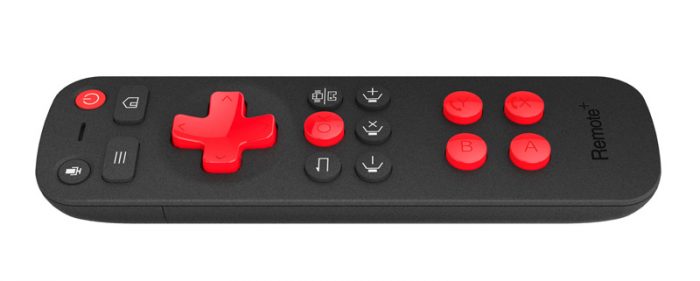 Conclusion:
The Probox 2 Air is by far heads above any other streaming media box I've tried. It has the ability to install any app from the Google Play Store including my paid-for VPN client gives me the ability to watch world wide content without the region restrictions. The Kodi installation runs smoothly and seamlessly, and the video quality this box pushes out is truly outstanding. If you're thinking of cutting that cord or after a fully functional streaming media device check out the Probox2 Air.
Probox 2 Air Review
Price - 95%
Ease Of Use - 90%
Picture Quality - 100%
Streaming Quality - 98%
Remotes - 88%
Well put together, fast and running a modern version of Android with Google Play on board.