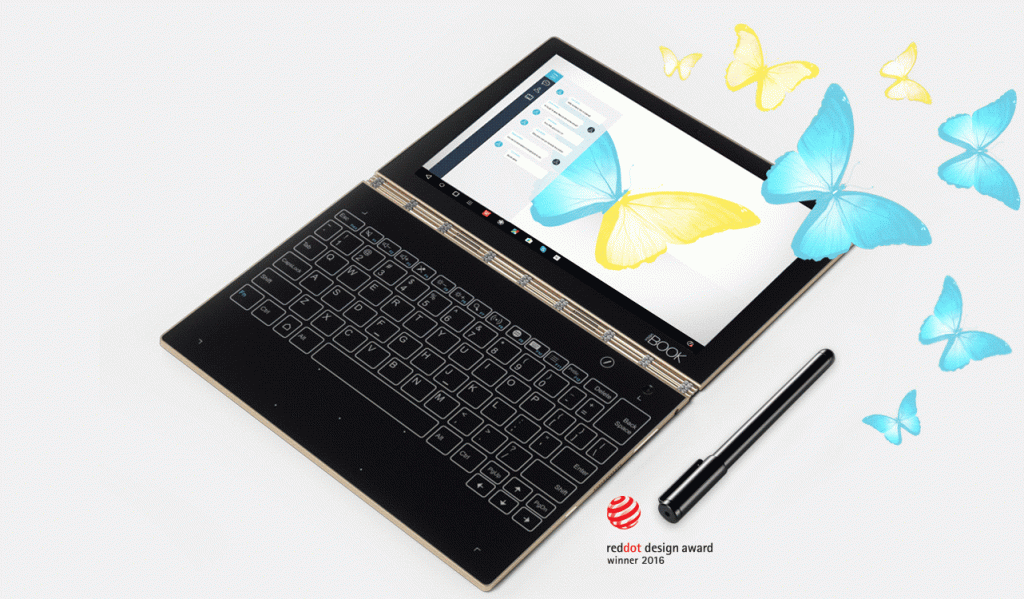 Lenovo and Chrome OS
2016 has been on record for being one of the most interesting years on record. Whether in the political sphere (not going there) to the tech world (Google's smartphone, exploding Note 7s, the disappearance of headphone jacks). However arguably the most innovative device has been the Lenovo Yoga Book. Already available in both Android and Windows 10 versions, this futuristic device with its glass keyboard/stylus really felt like something out of science fiction. Whilst sales have been strong in some areas, in others (notably the US) they have been more lukewarm in others. This may be because on the one hand, the market has fallen out of the premium android tablet segment. Android just doesn't work as well as a laptop experience. Conversely, Windows 10 still isn't a great touch-only OS.
At the time of the launch, the respected uber-geek, Jerry Hildenbrand of Android Central had mused that Chrome OS would be the best OS for such a device, especially since they can now run Android Apps. Well, it seems Lenovo have also thought the same way. Today, Lenovo confirmed in an interview for Toms Innovation Award with Jeff Meredith that a Chrome OS version was indeed coming in the new year.
"We've had a lot of interest, said Meredith of a Chrome OS Yoga Book. "It's an interesting idea for education, especially with the form factor.Over time, we probably see the Android and Chrome versions melding together, especially based on the fact that we've now seen Chrome roll out the Google Play store capability into Chrome," Meredith told tech website Laptop Mag. "We'll probably maintain the three distinctive products throughout this year at least."
There's no news on pricing or availability but a CES is a possibility for the latter
This is very very interesting news. This could be a game changer within the convertible laptop space.
What do you guys think? Sound off in the comments