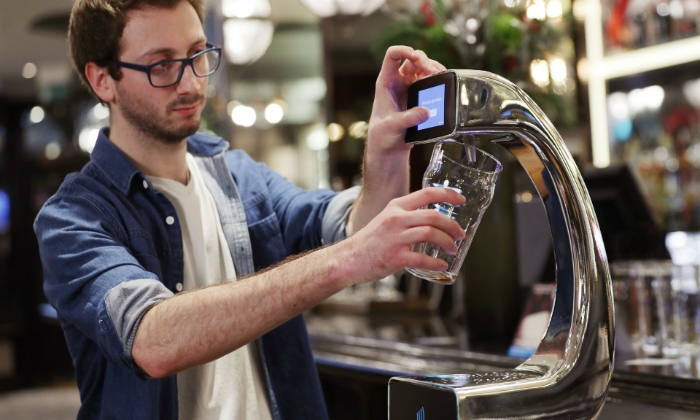 Unless you're trying to use the M6 Toll, a lot of places will now let you pay for stuff using your phone. With 1 in 5 payments now made via contactless, it seems to be the future.
Transactions of up to £30 can be "tapped" and won't need a PIN, so you can tap away easily and quickly.
My local pub has the system, and it's always a bonus when we go out cycling. Riding around with just my phone (recording in Strava) means that I can stop at the local pub for a "sports drink" on the way home. Just pull in, order a pint of Tribute, then tap my phone on the payment machine and off I go.
Now there's moves to remove the lovely, lovely barmaid too, with this automatic beer dispenser / payment pump. Just walk up, tap and then pour your own drink.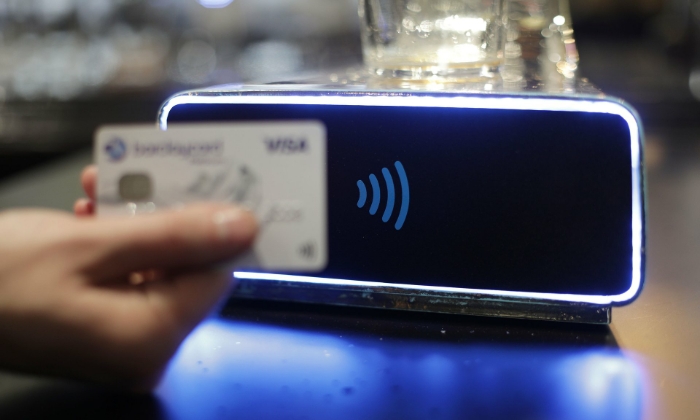 Barclaycard have devised a prototype which is now installed in Henry's Café Bar in London to help reduce queuing.
During the upcoming Christmas party season, some people can be waiting for around 12 minutes for a beer, and that obviously adds up the more you drink.
Tami Hargreaves, Commercial Director of Digital Payments at Barclaycard, tells us..
I'm sure everyone has been stuck behind the person who orders the most complicated cocktail on the menu or a round of 10 drinks for their group of friends. When people told us that waiting time was one of their biggest annoyances, we wanted to help solve a common problem with a simple solution.
Payment will be taken first, then the beer is dispensed. It is hoped that this system can be rolled out nationally during 2017.