If you're on a Pay As You Go deal and have a certain slice of data per month, you kinda need to use it. It's a little like those old-fashioned cameras that used to take film – you'd take 30 shots of your holiday and then you'd have to take another 6 photos of your house or the cat just to use the film up so that you could have it processed.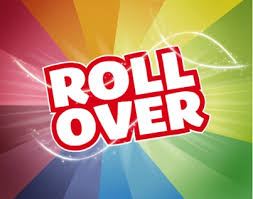 Now Vodafone are putting an end to the "use it or lose it" philosophy with a Data Rollover. It's available on their Big Value Bundles and means that you can carry over unused data from one month to the next. Voda tell us that..
To enjoy Data Rollover, customers simply need to top up to renew their Vodafone Big Value Bundle within the 30 day period and any unused data will roll over into the next 30 days, adding to their new allowance. Vodafone's Big Value Bundles provide the flexibility of Pay as you go as well as plenty of generous 4G data options ranging from 500MB to 12GB3. So whether streaming video clips or sharing snaps online, there's a bundle to suit everyone.
So, instead of losing that data allowance, you can enjoy it next month instead. Good if you've under-estimated the amount of data you needed and perhaps something to keep in the back pocket when you need it.
Full details below..