These guys at a great little startup from here in the UK. Their product came after a trip to a farm and a little boy became lost. Staff at the farm were searching for the parents, and the parents were searching for their son. Colleen, the founder of TechSixtyFour, and Steve – a father and now Technical Director – created this, the Gator.
It's a cool-looking watch for your kids which costs £99. It's designed to connect children to their parents and each other – without games and social media getting in the way. Inside the watch is everything a child needs to make and receive phone calls. Designated numbers can be defined and, with tracking technology on board, you can see where they are and whether they're leaving a preset area or zone.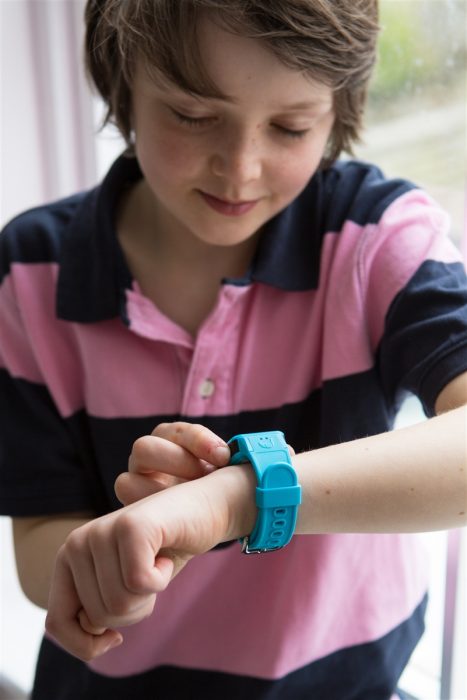 The watch also comes with a pedometer so that you can see how much they're moving, plus there's an SOS button if your child needs help. A newer second-gen Gator Watch is now available that lets kids call more numbers and also gives greater control to the parents or carers. Additions have really been thought about, like adding the ability to remotely dip the volume of the watch whilst at school.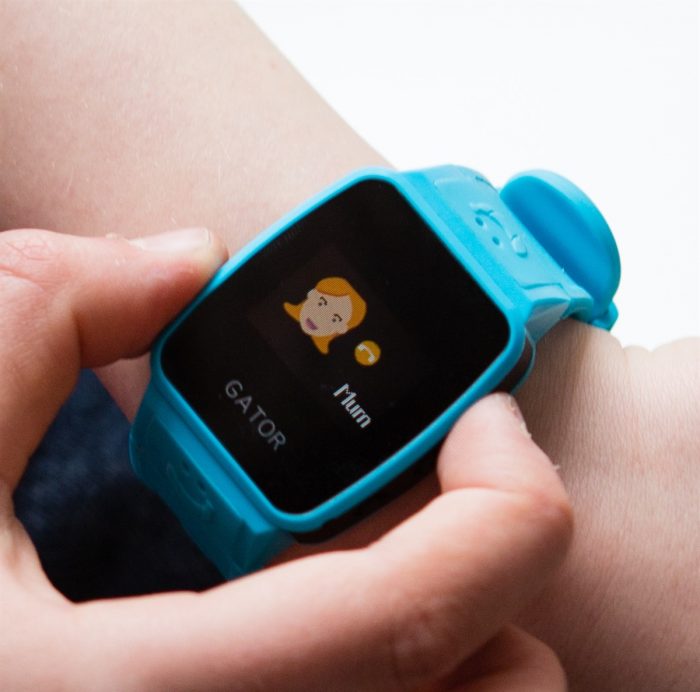 Parents control the watch via a free iOS or Android app. Here you can decide which are "safe" numbers or turn the watch into "airplane mode" so that there's no interruptions during homework or bed time. Tracking information is sent live to the smartphone of the parent and this data can show on multiple devices if a grandparent or carer wants to see where the child is too.
TechSixtyFour also tell us that…
The Gator watch has been developed to allow connection to the strongest of three mobile networks, minimising the chances of coverage drop and is suitable for worldwide use – with roaming in most European countries included within the inclusive call and data limits.
10 numbers can be added and a pre-installed SIM card which roams on Voda, EE and O2 is inside the watch. On standby you can get up to 4 days of battery life and it's charged via USB. The watch costs £99 and monthly plans start from £9 per month for 60 minutes of calls plus unlimited data and roaming. It's water resistant and available in pink, blue and black.
Head to TechSixtyFour.com for more info or to buy one. It'll also be available on Amazon very soon and you can pre-order it here. As with all potential gifts, don't forget to check voucher sites like VoucherShops to see if you can get any discount on the Amazon price.