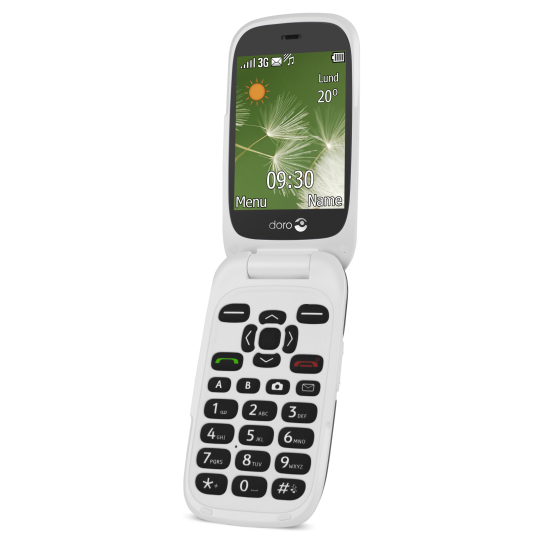 If you've got a hankering for a flip-phone with "proper" numeric keys, the Doro 6520 could be on your shopping list. Now, in a new partnership with Three UK, Doro have got handsets on every UK network.
Doro used to be known for selling phones aimed at the elderly, but their more traditional phones have ticked a lot of boxes with their customer base, offering a simple and easy-to-understand phone range.
The Doro 6520 is a 3G phone with internet connectivity, so you can email, access Facebook, browse the net and the elderly can do their sports betting easily.
In addition, you'll get adjustable font sizes on the 2.8″ screen and a loud ringtone volume which is 3 times louder than other phones. Hearing Aid Compatibility, easy-to-use menus and an assistance key should you need help.
Friends and relatives can help with your device using MyDoroManager.com to setup calendar events, contacts and share or backup photos. If you're interested, you can buy it December 16th for just £49.99.
A little bit of me wants a flip phone again 🙂 Does anyone remember that satisfying "click" when you close up the phone or end an argument? That doesn't work too well when you're having a row with the other half on a standard smartphone, as you struggle to find the "end call" button 🙂