Using Android Pay could result in a nice gift this festive season. Just use your phone to pay for something and you'll be in with a chance of winning one of 100,000 prizes.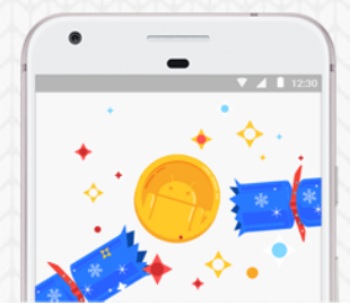 Get a cracker every time you use Android Pay "through Dec 31",  which apparently is how Google attempt to say "until". Open up your cracker and there could be a gift card with up to £500, a cinema ticket or you can get a coin which will help pay for a Costa Coffee.
The system works if you're paying for a ride on the Tube too. Get more details on this Android Pay page.
Thanks to Ant for letting us know. Don't forget, you can click up onto the "Contact" page above to get in touch with us if you have something we should be covering. We'd love to hear from you.