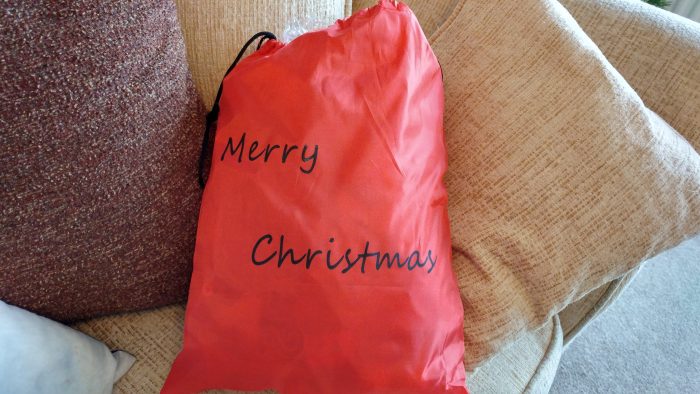 About 14 years ago I started reviewing phones. Now I'm reviewing Christmas tree decorations and, if I'm honest, I don't know if that's a good thing or not.
Either way, it's the time to get festive. If you've just been up to the loft and grabbed your decorations only to find them broken and dated, try these LOPOO decorations. First of all, I know that you'll think the same thing that I thought when I saw the price tag. Yes, there's a discount on at the moment but £30.99 and free delivery still seems quite a bit.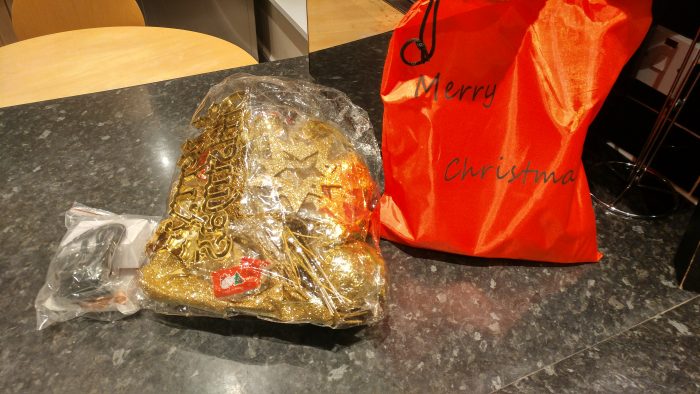 However, when it does arrive it's in a big bag which is about as large as my gym bag. Inside is a whole host of baubles, tinsel-covered twigs, leaves, three golden bows, two stars, a Merry Christmas sign and some LED lights which are remote controlled.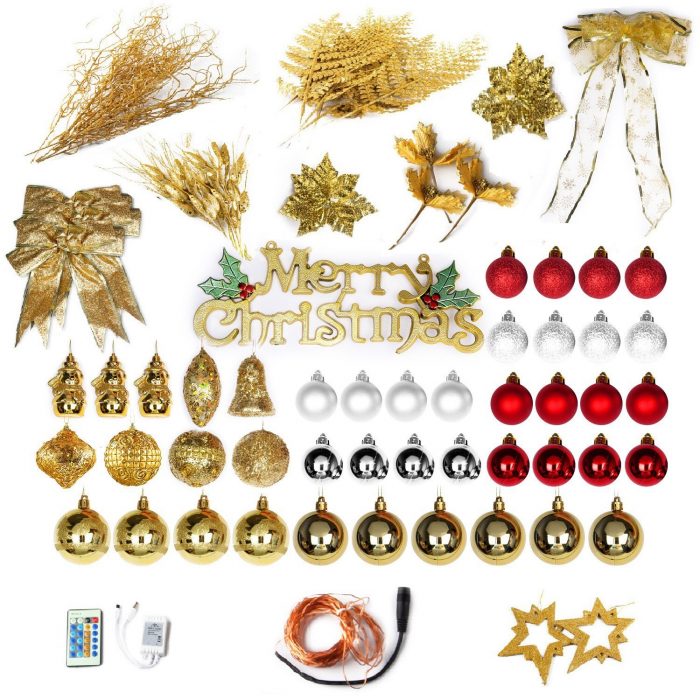 The Amazon listing doesn't actually state how many baubles are in here, but I make it 16 medium-sized ones (red and silver), 8 slightly smaller ones, 7 large gold baubles and 10 more intricate gold baubles in different shapes or with patterns on. You also get three golden bears.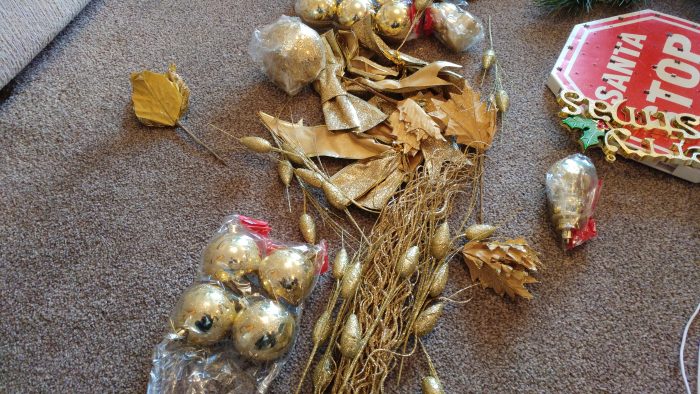 The baubles themselves are all in plastic so they're safe enough if you accidentally stand on one you'll not get hurt. They look good and shine nicely on our tree. The bag that you get is great for keeping it all together and the only problem I had was the amount of tinsel on the leaves and other decorations. That needed some vacuum-action shortly after.
The lights that you get are like nothing I've ever seen before. They seem to be LED lights mounted on completely unshielded copper cable, however I assume it's shielded somehow else they just wouldn't work. You can buy them alone for £9.99 and there's 100 warm-light lamps on there at 11.5 metres total length. I've featured these and a couple of the baubles in the video below and, as you'll see, I didn't think (due to the compact nature of the LED lights in the packet) that these would go on our "big tree", so I put them on the smaller one instead and, well, there was too many lights in the end but it made my son's tree look great…
Overall, I have to say that these were very good indeed. The lights have lot of settings and options, plus you can use them for other events too. Perhaps put them around your fireplace, in your conservatory or as mood lighting elsewhere.
The decorations themselves are high quality and you can add the golden leaves, branches and bows around candles or picture frames to give your home a festive feel. Top stuff.
Head to the Amazon listing for the decorations or head here for the lights. Don't forget, you get the lights included in the decorating kit.
LOPOO Christmas Decoration Kit Review
Overall - 87%
A bag full of goodies to add some fun and festive cheer.