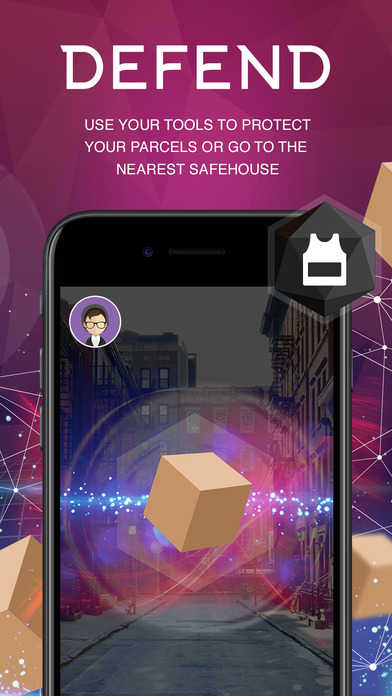 A new game is now available on Android and iPhone which encourages you to steal (virtually, that is) from others. After downloading "Snatch" you can win prizes by grabbing virtual parcels. Within those parcels are real prizes, including a year's free pizza from Pizza Hut and a year of university fees!
Those who have already started playing with their snatch account have grabbed 41,000 packages. London has quickly become the "snatch capital", but you'll need to ensure that you defend your snatch too. Prizes can be won and then stolen off you, and the 250,000 total available parcels are worth £15 million.
The app is an augmented reality app which will help you keep fit by getting you outside to win the prizes.
Joe Martin, Founder and CEO of Snatch said…
Why build a fantastical world to escape and play in, when the world we live in can provide an incredible landscape, rich with obstacles and other players ready to snatch your parcels? And you are rewarded with cool prizes worth playing for if you win? When I was young, I was told not to "snatch" but this game turns that truism on its head and makes it fun which feels wrong! This is all about winning, against your friends and strangers.
So, if you want to win clothes, pizza, entertainment passes and a lot more prizes besides, give this free app a try. The idea is similar to Pokemon Go, and you may end up bumping into people also playing the app. So, make some new friends, get Snatch.
More info on what makes Snatch so good can be found below..