Android skins are one of the most polarising subjects in the geek world, and Samsung's Touchwiz receives most of the love and hate in equal amounts. Once the do it all approach of weird gestures and strange features, it has become much tamer in later editions. Now, it would appear from the Galaxy Beta program that Samsung intends to rename their skin entirely.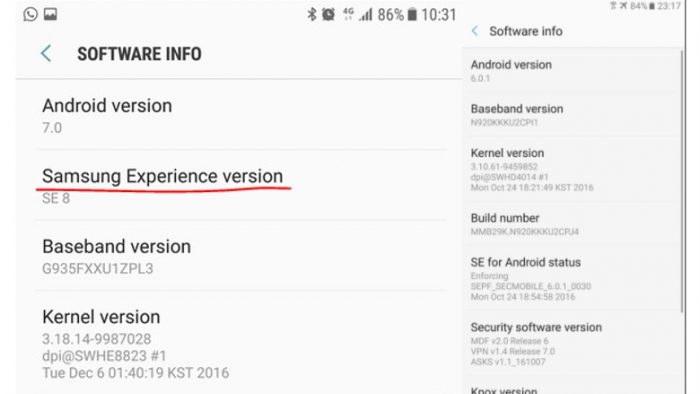 We can only guess at the reason for this move. Perhaps in a move to combat the hate that has gone towards Touchwiz over the years, or perhaps to wipe the slate reasonably clean and start agin following the Note failures. Whatever the reason, users that are enrolled in the Galaxy Beta program for the S7 and S7 edge will notice reference to 'Samsung Experience Version' in the 'About' section of their phones settings going forward.
Galaxy Beta Program
Now in its third upgrade, the Beta Program is currently testing Googles latest Android 7.0 Nougat. Bringing with it not only the upgrades Google have made to the OS, but also adaptations that Samsung have made. These include the ability to choose the layout for quick toggles, which is a welcome change. Galaxy Beta Program also includes the ability to put apps to sleep in order to save battery power, and a Nightshift rip off called 'blue light filter'.
If you want to try out the new Beta update complete with the 8th version of Samsung Experience you are out of luck. Samsung opened up to ask for beta tester in November through a Galaxy Beta Program app in the preinstalled Galaxy Apps store and filled the spots fast!
With that all said beta testing comes with its own set of issues, users are reporting problems including a screen off delay when pressing the power button and all sorts of Wi-Fi bugs. So it might be best for most users to wait for the final version of Android N – complete with Samsung Experience.