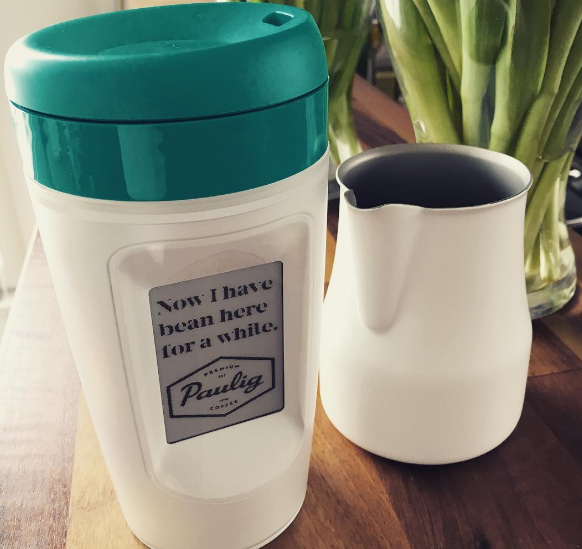 Fancy a coffee mug that can display pictures on the side? No batteries required? Well, that's what you've got here and they've decided to call it a "Muki". They even pronounce it "mucky" too.
Available online from PauligShop.com, this has an e-ink which lets you "communicate with your fellow coffee drinkers in a fun and entertaining way".
Tere's a couple of things you need to know. The first is that it's quite pricey – €59 or £49.87. The second is that it's connected via Bluetooth to a mobile app that allows pictures and messages from you or others to appear on the mug. Thirdly, there's absolutely no power source needed – it uses the heat generated by your coffee or your tea. When you've drunk it, the display stays on.
The Paulig Muki cups are available in three different colours and you can see it for real below..