Small storage options for phones have been around for so long they are almost ignored by the tech community. Apple especially has been guilty of making the entry level price point as cheap as possible just for a great 'from' price. Capacity restraints are a very real for a lot of users, sacrificing some space for a lower price point.
If you've got the low storage warning pop-ups already on your iDevice, you'll be happy to know there are options out there. Here is my review of one of those options the OLALA iDisk.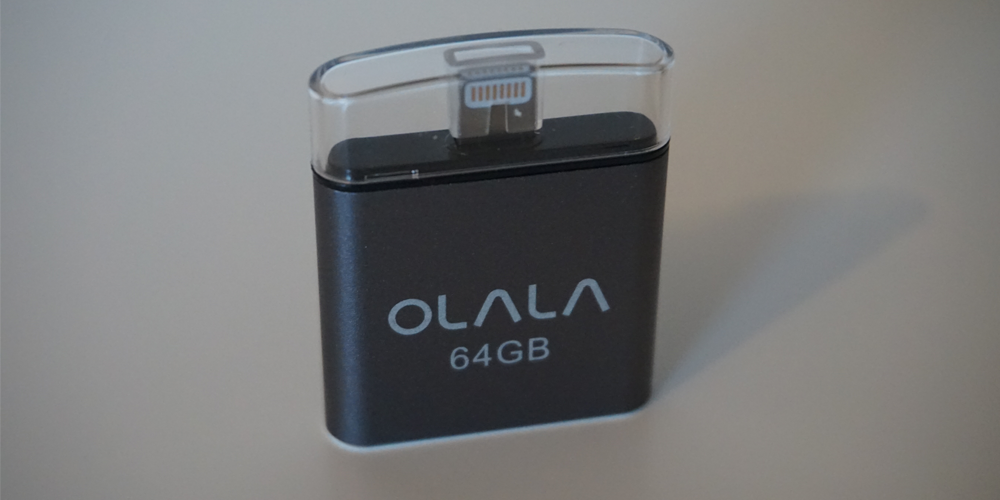 Disclaimer: Both of these devices were provided by OLALA for the purpose of the review, although they had no control over the review process.
There are a few different version of the OLALA iDisk out there, and availability very much depends on your country of residence. Our friends over at your tech explained have looked at one of the more popular versions and Olala has sent me two other different version of the OLALA iDisk drive. One of these has a USB-A plug attached, making the transfer from anything other than my new MacBook Pro as easy as pie.
The second version has a particularly weird version of a micro USB port on the bottom. This monstrosity is micro USB 3 – and was supposed to be the future, even featuring on the Galaxy Note 3. What this means is the transfer speeds are up to USB 3.0 standard, but in reality just means you will need a cable to transfer from every device. Thankfully it fits a regular old micro USB cable to.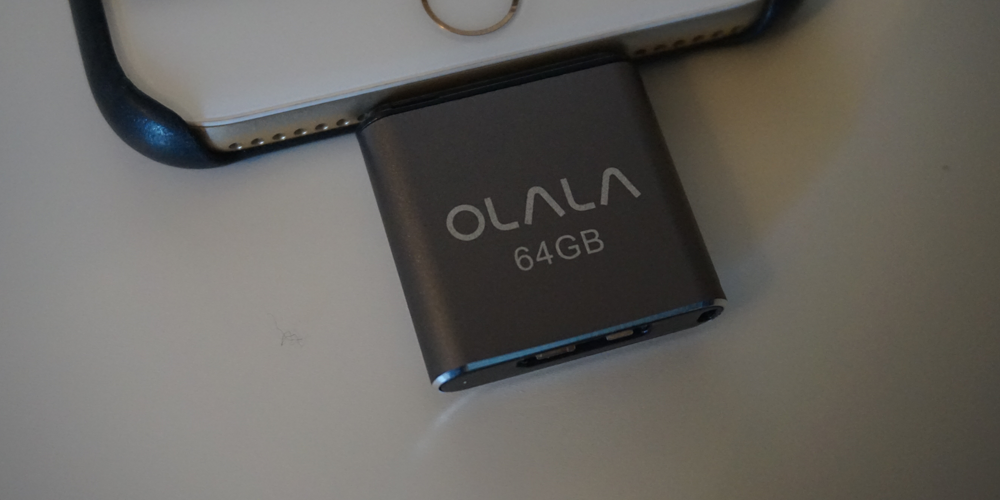 Build Quality
Both of these are expertly built and feel very high quality. They have clear plastic caps that sit robustly over the ports and feel even bit a quality product – almost as if Apple built it themselves.
The drive shows as an external drive on Mac and Windows with ease, making transferring from a computer as easy as dragging and dropping. It is only when you wish to use it on your iDevice that you will have to resort to a companion app, luckily it is dead easy to find and use.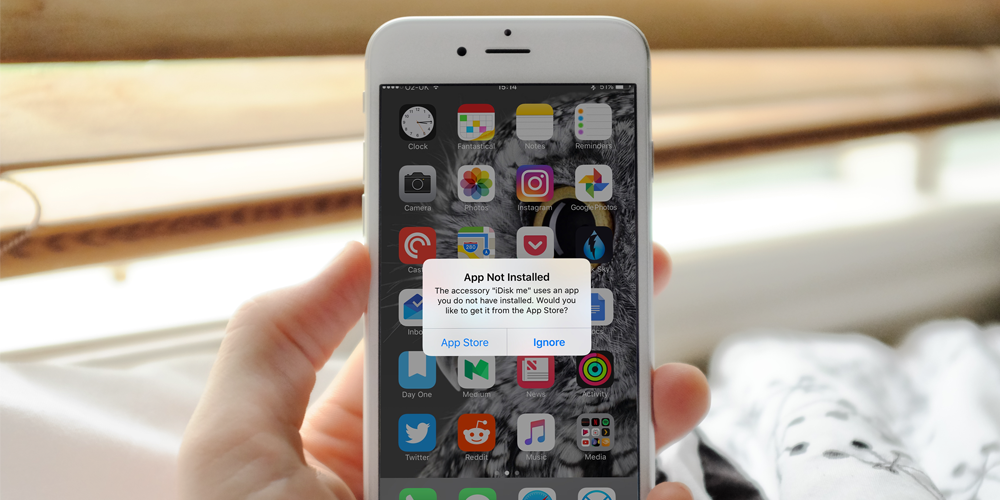 Software
The Olala iDisk app is never going to win any design awards, but it is really easy to use. You can manage internal and external storage from inside the app with ease. The app even allows you to transfer your pictures on and off the device, which is much easier than many other options I have found.
Transferring from a computer to iDevice is now so much easier, using it has cut out another sticking point of Apple device out of my life – iTunes. You can safely drag and drop movies files onto devices without iTunes having to convert the files! It worth it just to not have to open iTunes ever again.
Although one caveat to this is that files will play from the drive with ease, but should you transfer then to the device they won't show up in any apps. Not a huge deal if you are using it to watch movies on the go, but good old Apple still won't give us users a file browser. One of the instances internal storage trumps anything eternal.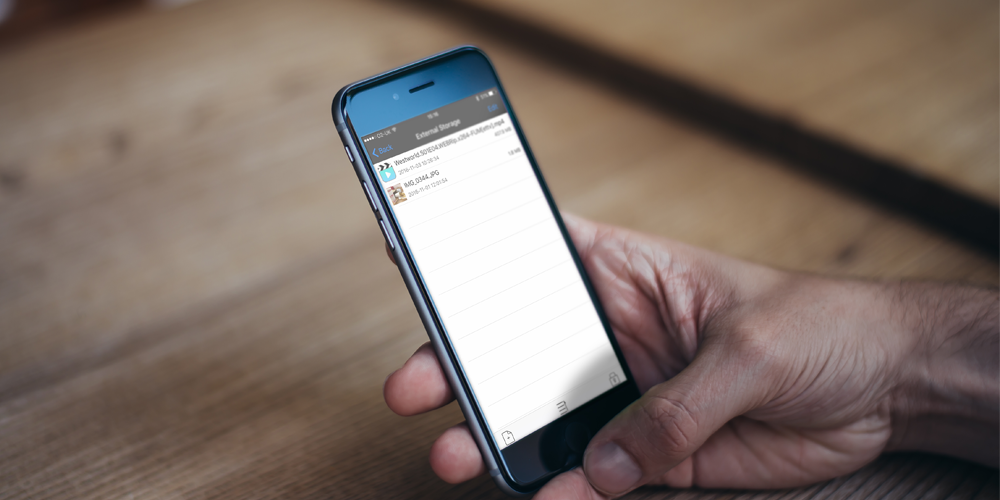 Value
The only true value will be based on your use case. If you look at bumping up the storage on the iPhone 7 for example – jumping from the entry 32gb of storage to 128gb for storage will set you back an extra £100. That's an extra 92gb, or 92p per GB – a little more than the c0.64p per GB the Olala iDisk costs. However undoubtedly onboard storage is far more practical than an extra drive.
If you've already opted for a 16gb iDevice or even worse an 8GB iPhone 5, then this type of drive offers a get of jail card. You seriously need to consider purchasing one given how easy memory management is using the companion iDisk app.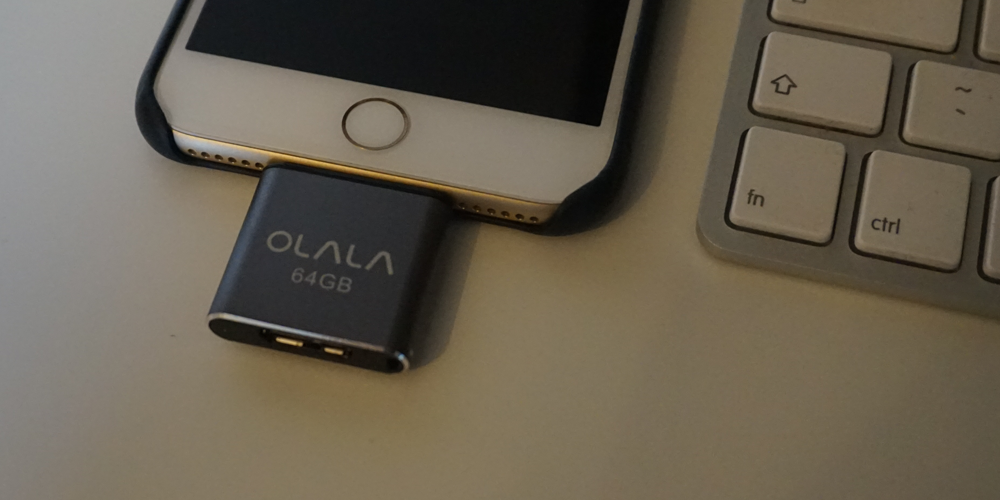 OLALA iDisk Verdict
With extra storage being at a premium for Apple users, you may have to weigh up the outlay of bumping the storage of your next phone. Put this against the cost of an iDisk – Having inbuilt storage is always best, however, the supplied software works really well with little compromises.
You can buy the USB plug version on Amazon at the time of publishing for $45.99 and the micro USB version for $47.99. Each unit is Apple made for iPhone certified and are lightening equipped. If you have a 16gb iDevice or worse, you NEED one of these in your life – period.
OLALA iDisk
If you have a 16gb iDevice or worse, you NEED one of these in your life - period.