Remember all those years ago when you've got your first email account and you couldn't wait to set it up with a stupid account name? Now, many years later, it's quite embarrassing having to pass those details to any prospective employers, hospitals or friends.  So what do you do? You set up a new email account with a more appropriate account name, then when you get a new ISP, then you get another email address so and so on and so on.
Let's just start with me saying my current email solution is in a right mess. I've got three email accounts all syncing to my devices. Two are Gmail based and one is Yahoo based. I've got emails from years ago all over the place. I look on with with envy the people who are at "inbox zero", so when Coolsmartphone towers got in touch  about reviewing a new unified email solution called Newton Mail, I jumped at the chance to sort myself out once and for all.
Good points:
One setup.
Synced across all devices.
App plugins.
Good developer communication.
Password protection
Bad Points:
Monthly subscription service.
I found HTML signatures difficult to set up.
Up to now I, like a great number of people, have been using the free e-mail solutions that are readily available. To be honest these are perfectly usable solutions. That was, until Gmail updated itself  to include those annoying circles and Yahoo mail decided to place an advert right at the top on my mail list (I've lost count the amount of times I clicked on that ad).
For the past couple of weeks I've been using Newton Mail by CloudMagic Inc. I'm going to come right out and say it I love it and I'll tell you why.
Newton Mail is a subscription based mail service costing £40 per year (you do get a 14 trial period). It unifies all of your mail accounts and syncs them across multiple platforms and devices.
I started by downloading the Newton Mail app for my Android tablet. I then created a CloudMagic account and set up my e-mail accounts. This was as simple as entering my user name, passwords, and giving each account a name. That was it. I then installed the app in my One Plus 3 and Chromebook, logged in and that was it. Everything was setup and synced perfectly.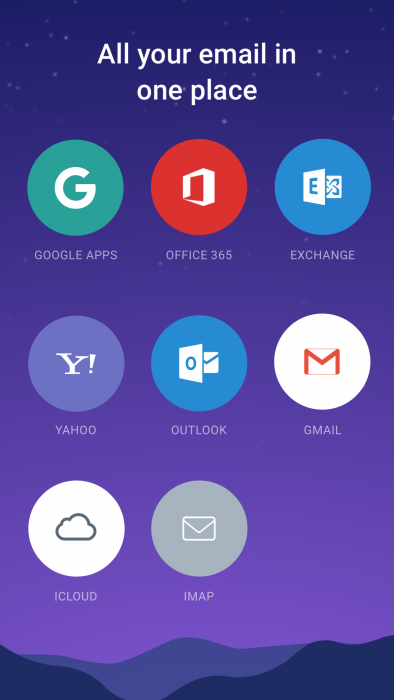 Dealing with e-mails is a breeze. It's either a short/long swipe left to either delete or archive then a swipe right to snooze for a user determined time. All of the these actions are configurable within the settings. Other features of the application are….
 Instant push notifications for ALL types of email – Gmail, Hotmail/Outlook, Exchange, Yahoo Mail, iCloud, Google Apps, Office 365 and any IMAP account.
Read Receipts – Get read-status for every email you send. Optionally, get notified as soon as the emails are read. Track emails effortlessly and improve the quality of your follow-ups, without installing random external plugins.
Send Later – Schedule emails to be sent later and have them delivered to the recipient's inbox at just the right moment. Also, you can stop the scheduled email if the recipient emails you in between.
Sender Profile – Know more about the people who email you. Get job titles, organisation info, location, LinkedIn, Facebook, Twitter profiles & more. Send better emails by knowing the context and background of the sender.
Snooze – Set your emails to come back to Inbox at a more convenient time. Got an important email while travelling? Just Snooze to Desktop and deal with it only when you're ready. Snooze emails, not productivity.
Connected Apps – Finish your workflow without leaving your email. Add important emails to your favorite productivity apps like Todoist, Evernote, OneNote, Pocket, Trello, Zendesk, Salesforce and Asana.
Undo Send – Pull back that email blunder you just sent. Especially useful when you're on mobile and need to reply in a hurry. For all the times you sent 'Retards' instead of 'Regards'.
Custom Inbox Swipes – Customisable long/short swipes for actions like Delete, Archive, Mark as Read, Mark as Spam and more.
Supports all versions of Exchange – ActiveSync (EAS), EWS & IMAP.
Attach files from Google Drive, Box, Dropbox, OneDrive & more.
Save email attachments to your favorite cloud storage service like Google Drive, Box, Dropbox, OneDrive etc. with ease.
Remote Wipe your data in case you lose your device.
Switch From address – Forward or reply to emails from your preferred account
Custom Folder Sync – Get notified about emails that land in your folders.
Language support – English, French, German, Russian, Spanish, Portuguese, Chinese (Simplified and Traditional), Dutch and Thai.
HTML signatures
Email Aliases
Turn on/off Conversations
Swipe between emails
Easy on battery and data
Passcode Lock
Mark as Spam
Interactive notifications
Unified Inbox
Here's a video showing it in action. You can see how the app lets you find out more about the sender of the email, plus how you can send items across to a desktop interface so that you can "properly" deal with an email when you've got a full keyboard too. The overview below will give you a much better understanding of the interface..
Conclusion:
Newton Mail has finally sorted out my mess of emails, and I really enjoy using it, I did e-mail the developer to request some app features i.e fingerprint locking on Android and Google Drive/Keep integration, I got very quick and positive responses, which is always reassuring. I did find the setting up of a HTML signature for my e-mails quick tricky to set up despite following the directions.
I know that its a subscription based product but for less than £1 a week I think that it's well worth it. If you're juggling multiple e-mail accounts or you've received numerous e-mails throughout the day, give Newton Mail a try for a least the 14 day trial, to see if it works for you, It certainly has for me.
Newton Mail is available for Android, IOS, Chrome and a Windows version in the pipeline.