The Android world is not all about Galaxy and Pixels. In fact, the average selling price of Android handsets is dropping every year. As we race toward the bottom, there are some amazing handsets available for a more bank friendly price. A huge wealth of wallet friendly-phones with great performance have cropped up of late, and Nuu Mobile produce quite a few to add to the list. Heres my review of the Nuu Mobile X4.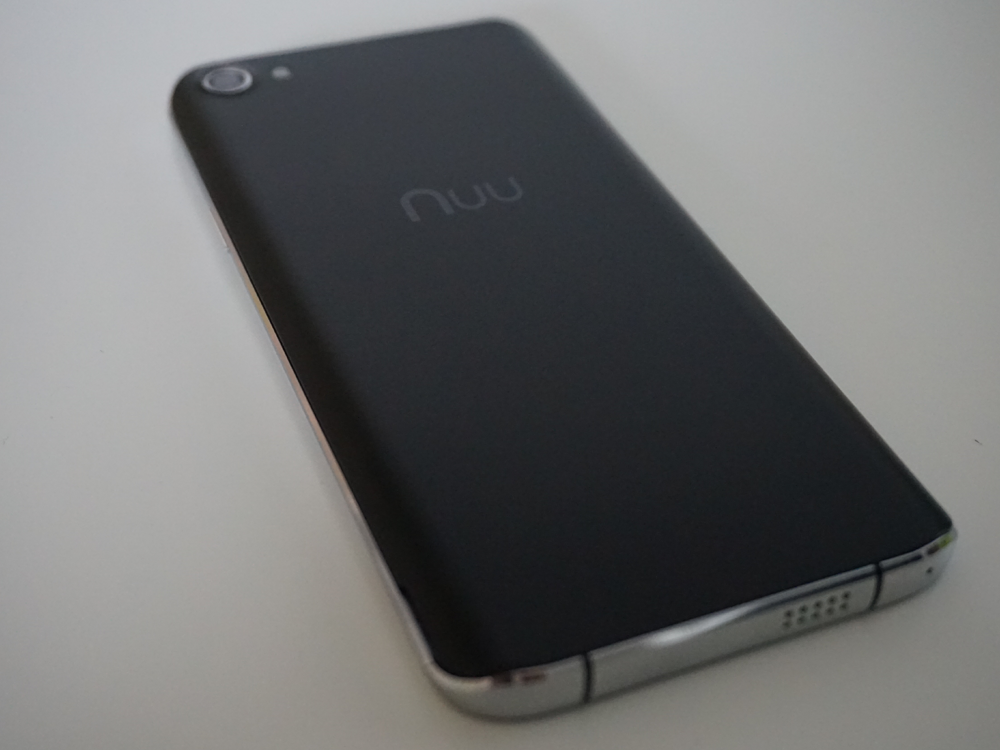 Disclaimer: This unit was provided by Nuu Mobile for the purpose of review, although they had no control over the verdicts below.
Specs
The Nuu Mobile X4 has lots of different specs floating around the web; some US units have an octocore processor and only 1 Gb of Ram. So upon receiving the device, it took me a while to establish the full specs. However, the device reviewed has:
1.3 GHz MediaTek quad-core processor
Dual 4G LTE SIMs
16 GB internal ROM / 32 GB expandable storage
5.0″ HD touchscreen — 1280 x 720 resolution (267 ppi)
13 MP rear camera with Back Side Illuminated sensor / 5 MP front camera
2250 mAh battery
There doesn't appear to be any discerning model numbers or distinguishing features from other handsets in reviews. Some listings have any concoction of processor and ram specs, so do double check if you plan on buying. The model we tested is provided directly by Nuu Mobile in the UK, other regions may vary.
Hardware
Nuu Mobile are making a huge play with the X4 with their exceptional build quality. They claim that the handset is 'custom-built by our team of engineers, using only premium components'. The Zinc-Aluminium alloy casing not only looks great, it makes the phone feel like it should be at a much higher price point. Combine this with quality feeling, if a little mushy, buttons for power and volume and you have not only a great feel, but a quality looking handset.

The removable plastic back curves slightly at the edges, sitting snuggly even in the smallest of hands. Under the plastic back, the X4 sports something of an oddity in Android handsets, a removable battery! It also has two sim cards which can support 4G LTE on both – for all those people that need two lines. One thing to note is they are both micro sim slots rather than nano. This means you might have an issue if you are switching from almost every other modern phone. There is also a microSD card slot to add a maximum of another 32 GB to the onboard 16 GB.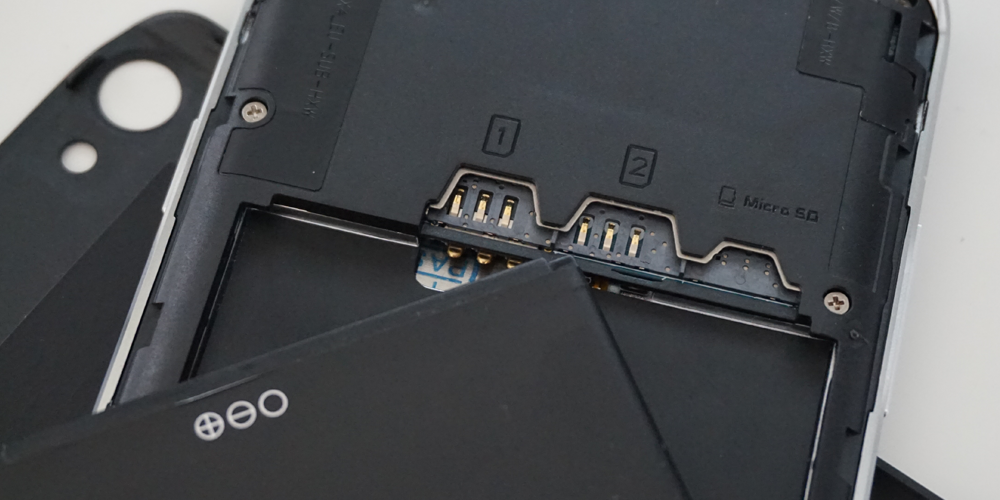 The design and feel of the phone reminds me very much of Samsung, even the speaker grills on the bottom appear to take at least some inspiration from the Galaxy Note 5. That is not a bad thing, Samsung designs are iconic and highly thought of, but imitation in a crowded market might not be the best move.
Unlike the Note 5, the Nuu Mobile X4 packs a 5inch screen into a very palm friendly 16 x 7.2 x 0.8 cm size. One-handed use is easy, which is a refreshing change given most handsets are much larger. With that said, any good first impressions made are unfortunately ruined after you power on the phone, because the screen really lets the appearance down.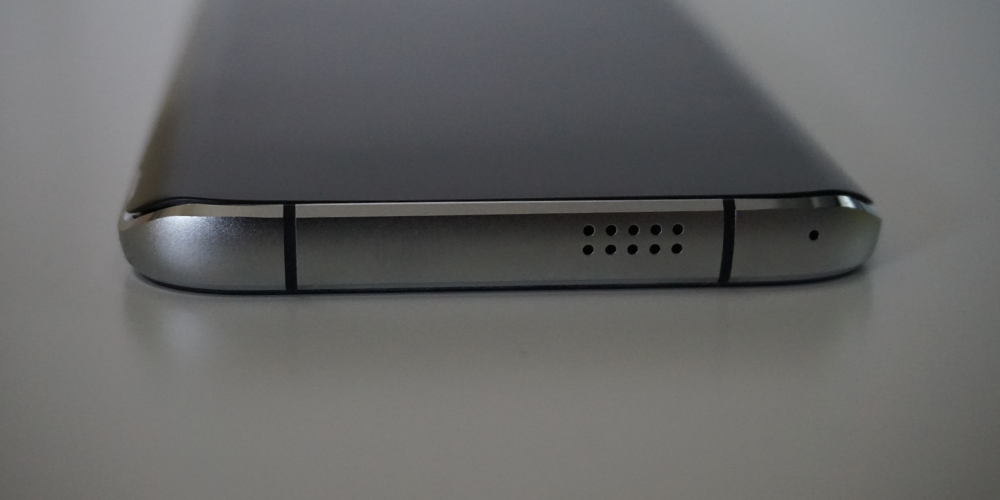 Display
The 1280 x 720 pixel resolution and measly 267 ppi looks every part the bargain basement price point. Unfortunately, anywhere up to 18 months ago this might have been perfectly acceptable. But when devices like the Honor 5c sports 1080 x 1920 pixels and a huge jump in pixel density to 424, this low-grade 720p panel is jarring.
The tale is not just in the resolution, though. The quality of picture is not what you would expect from an IPS LCD display. Colours are wildly inaccurate, with terrible viewing angles leading to a very disappointing experiences. This shows at every point of the OS, even icons on the home screen look unpleasing to the eye.
Software
Can more phone makers take a leaf out of Nuu Mobiles book and build everything from 'stock' Android please? While every other OEM seems to be making Android feel completely different from all the others, Nuu Mobile bases all of their phones on stock Android. It means using the Nuu Mobile X4 feels like home if you are used to a Nexus, Cyanogen and the like.
This is Android as Google intended, lacking some of the inconsistencies seen in other 'skinned' versions. Although if you are used to a Nexus device stepping back to Android 5.1 may be a little jarring. Given the use of stock Android, I would have expected an update to 6.0 at the very least. I'm not suggesting there is anything wrong with the OS at all, but with Marshmallow being released back in October 2015, Lollipop on a new(wish) device is a strange choice, to say the least.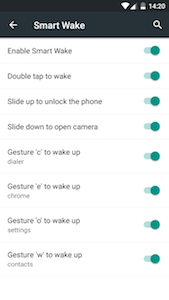 With the version number forgiven, using the Nuu Mobile X4 is exactly as you would expect. Nuu Mobile has made some changes to the OS. Some of these are little improvements to work with the device and make life easier. Smart Wake become particularly useful; performing a preset gesture on a locked screen will open the device straight into some of your most used apps.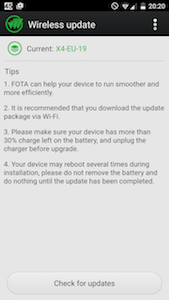 Unfortunately, some of these changes are downright weird and somewhat pointless. For example, renaming the 'system update' menu option to wireless update threw me off completely. It also then kicks you into a completely different interface for the update. New users won't have a problem with that, but it seems more than a little redundant.
The old software version also affects the installing of some apps. Sometimes I got incompatibility errors, and I wasn't even able to install the app for the new Pixel launcher. Although some of these issues are very objective for me as an experienced user. These issues would make very little difference to the average person, and that is exactly who this phone is aimed at. An average, entry level user with a particular budget to spend.
This user is going to find an extremely easy-to-use OS, with no interference from Nuu Mobile other than extremely useful Smart Wake added in. Every other part of the software is a delight to use, as it should be – direct from Google.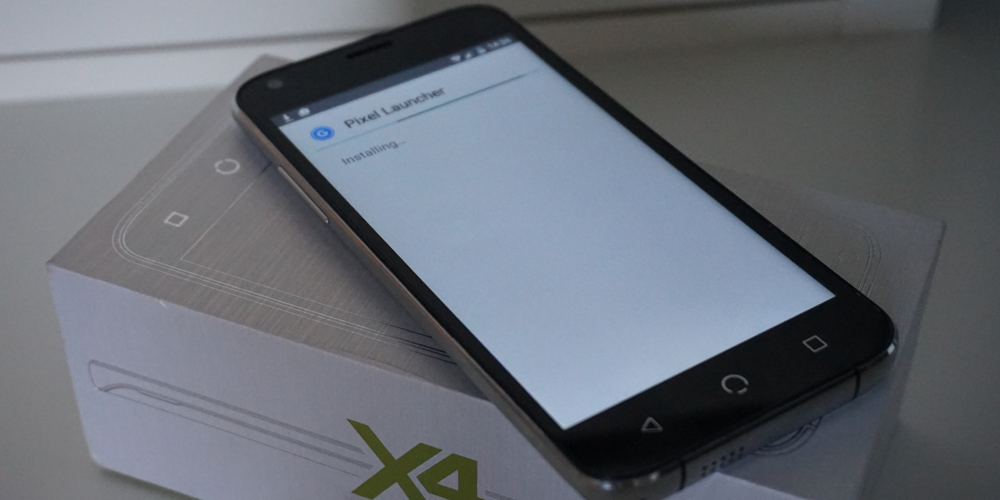 Performance
There are no two ways to say this, so Im just going to jump right in and say it. Performance is a bit rubbish. Although I haven't found any freezes and restarts that other reviews of a 1 GB version have found – for some reason every now and again an app will stick for a couple of seconds. There is no obvious reasons for this, although I would presume the 2 GB of ram is struggling with some apps in use.
Other than these stalls, generally using the device is the same as any other entry level phone. Thankfully, the choice to use an unmodified version of Android has played off with a relatively smooth OS experience, and looks nothing out of the ordinary. If benchmarks are your thing find them below:

Camera
The camera is so important to users that it is often the selling point used by manufacturers. If the best camera you have is the one in your pocket, you need that camera to perform well. How well you grade that will depend on what you need from it.
The camera experience on the Nuu Mobile X4 is far better than I was anticipating. They have chosen to use the standard open-source MediaTek camera app as apposed to the Google Camera app supplied with standard Android. It also lacks some features users of other devices may be used to, such as lens blur and photosphere, and it looks a bit dated. Thankfully the beauty of Android is you only have to visit the app store and you can download a new Camera interface app.
However the provided camera interface functions perfectly well and does everything you would need, and more advanced functions are easy to find. Snapping a picture is a little hit and miss depending on the environment, some images take some time to capture in lower light. This may be due to the camera really struggling to expose some images correctly.
With that said, the images that it does capture are surprisingly passable in most situations. They are not going to blow anyone away, but they are not a blurry mess either. Generally the images are a little on the noisy side, and lack sharpness in anything other than perfect light. However I was able to get some ok shots without too much hassle, although if you really need that picture you might want to take 3-4 just incase!
Battery Life
At first glance, the 2,250 mAh battery could be immediately dismissed as far too small. In reality you would be right, although the Nuu Mobile X4 has one trick up its sleeve. The battery tucked under the plastic back cover is a pretty small physical size and is also removable.
It's something that is almost unheard of in current handsets. It means users that are stuck for battery life can carry another charged one around with them. Anyone that is more than a light user of their phone won't really have a choice either. Unfortunately, the Nuu Mobile X4 struggles to see much more than a little over 3 hours screen on time.
Also something of a concern, and perhaps due to the older version of Android, it suffers from Android unpredictable battery life issues. On more than one occasion the battery died very early for no particular reason. There is no doze mode or major battery saving from the OS here, and it shows.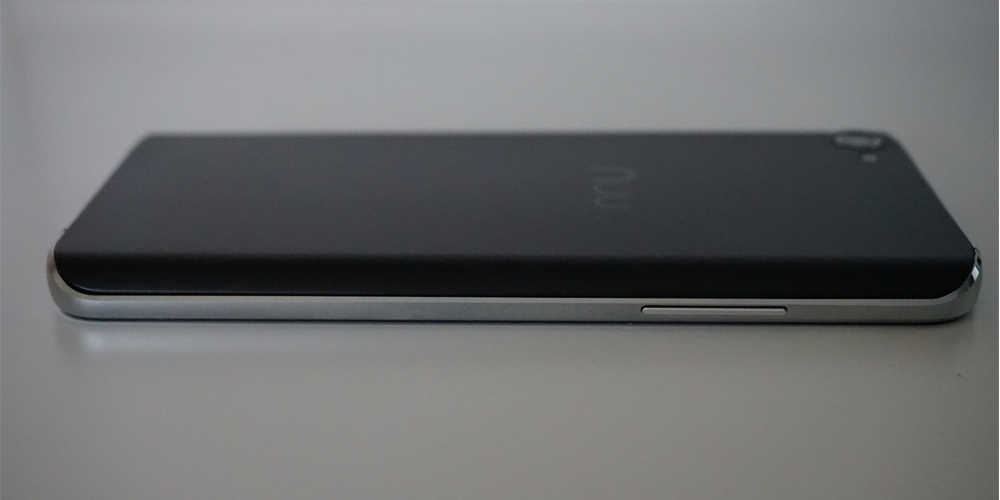 Nuu Mobile X4 Verdict
Matteo showcased a few devices on This Week In Android that he is collecting for around £150, but our chief pixel density enthusiast would be very disappointed in the prowess of this one. The bad news for Nuu Mobile they are 18 months to two years behind the game, and there are currently some great handsets on the market for a similar price.
Their decision to use stock Android is a fantastic choice, meaning many users are going to love using the devices – but that doesn't mean fast updates. The build quality of the Nuu Mobile X4 is to be highly commended for this price point, and the phone feels far better than some more expensive handsets. However I do wonder if cutting out some of the build costs could have offset the cost of a much better screen.
I had really high hopes for the Nuu Mobile X4 given Nuu Mobile's big play on utilising Stock Android and fast updates at a low price. However I can't recommend this device right now due to the wealth of other phones out there with much better specs. Although if stock Android is important to you, and you want great build quality, you could do worse – I guess, somewhere.
Nuu Mobile X4
If stock Android is important to you, and you want great build quality, you could do worse - I guess, somewhere.