Today is the day when people either lose their calm, get into a fight over saving £9.99 on a TV in a store, enter a spiral of misfortune and wake up in a prison cell… or they don't. Luckily we know the Coolsmartphone.com readers to be more clever and restrained individuals who approach Black Friday as discerning and savvy buyers. We also know you like to buy your consumer electronics and gadgetry online and can patiently wait for delivery. Well, today is a good day if you are looking to buy an Amazon Echo personal assistant or Fire TV or Fire tablet.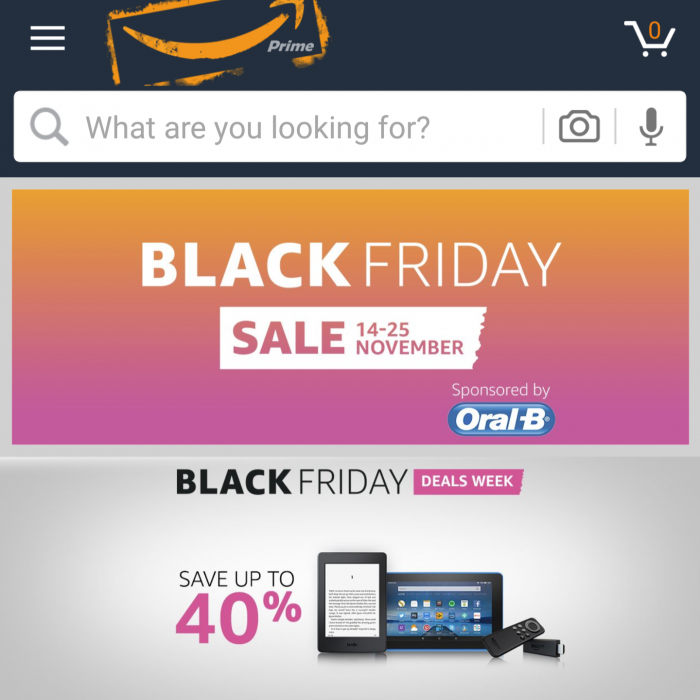 We'll summarise some of the best deals below:
Amazon Echo (the original, with the best speaker): £149.99 (20% off) £119.99
Amazon Echo Dot (the little one with a tinnier speaker): £49.99 (20% off) £39.99
Amazon Fire TV Stick (the faster new one): £34.99 (29% off) £24.99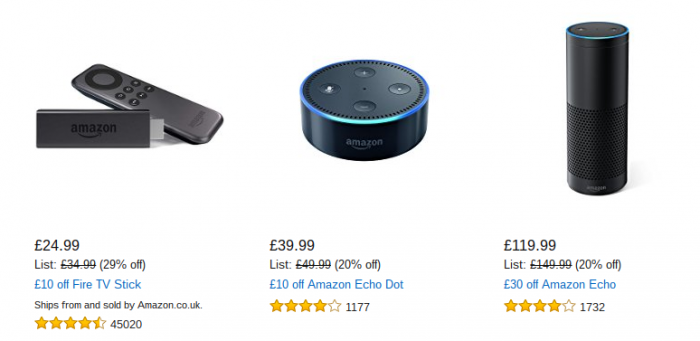 Amazon Fire Tablet 7″ (the already great value one): £49.99 (40% off) £29.99
Amazon Kindle Paperwhite (the backlit one): £109.99 (27% off) £79.99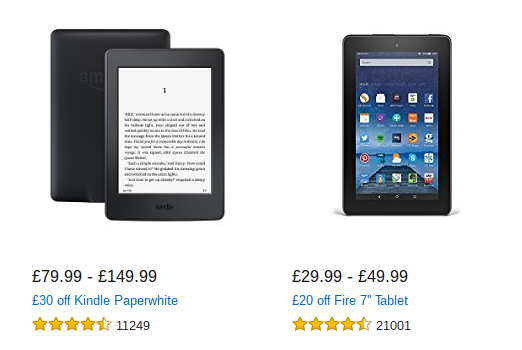 These are just the highlights of the best deals on Amazon products on offer today. To see the full range of Black Friday deals head over to the dedicated section of Amazon. If you do purchase something online let us know how you get on in the comments. If you don't, well lets just say we're not bailing you out or providing an alibi. Happy crazy shopping everyone!