Memory. We have memories of when smartphones used to be amazeballs with 256MB internal memory. Nowadays that just doesn't do the job any more. Most people in the world use an Android smartphone at the moment, and the majority of those devices have expandable memory, thanks to MicroSD slots. Looking for a good deal on a MicroSD card for a shiny device? The Sandisk Ultra 64GB MicroSDXC card is on offer at Amazon at the moment for £11.29.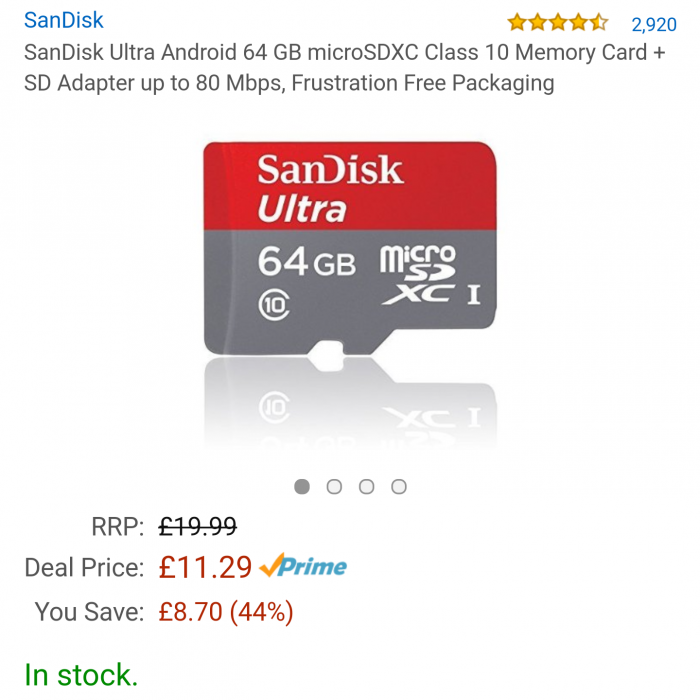 64GB for £11.29? I've bought one. I haven't decided which device to put it in yet, maybe a smartphone, maybe a tablet or maybe even a Chromebook. The deal is even sweeter if you factor in that it comes with an SD card adapter, so you could even use this card in a real camera with an old style SD card slot. The cherry on the topping for me? Frustration free packing: I would even pay £11.29 on top of that for the convenience alone.
Hey, come to think of it, this might even be a great memory expansion for the £29.99 Amazon Fire 7″ tablet which is on offer at the moment too.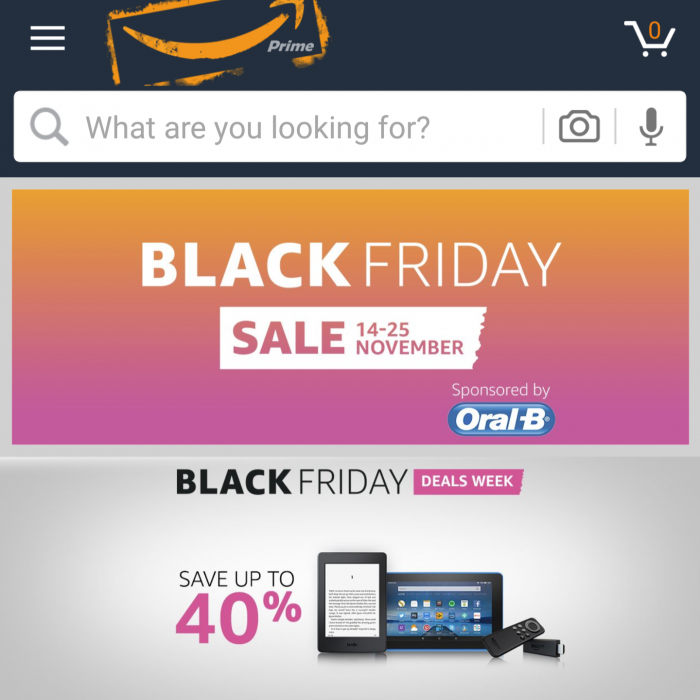 This Sandisk card is part of the Amazon Black Friday Deals. If you're an Amazon Prime member you can have free next day delivery, or choose no-rush delivery (3-5 working days) and bag yourself £1 credit towards your next Amazon video rental or digital purchase. Hit up the link below for the offer.
Sandisk Ultra Android 64GB MicroSDXC Class 10 Memory Card + SD Adapter up to 80 mbps, Frustration free packaging