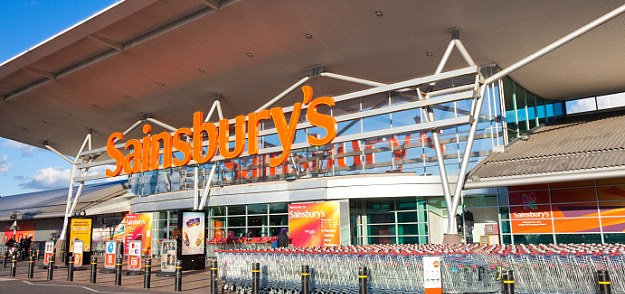 OK, now we've got Sainsbury's contacting us. They've never done that before, but now supermarkets want to talk to us. Nothing from Waitrose just yet, but I doubt I'll ever mix in those social circles.
Anyhoo, Sainsbury's tell us that they've got some electrical kit in their Friday craziness, so here's some of that. They sent us an image with an iron and a microwave included, but we decided to pick out the stuff that was a bit less boring 🙂
– Goodmans GDSBT1500P 150W 2.1 Bluetooth soundbar with wired sub. WAS £90, now £50
– JVC HA-SBT5-R wireless Bluetooth headphones black/ red. WAS £50, now £25
– NOW TV Box v2 with Sky Entertainment 3 month pass, now just £12.50
– NOW TV Box v2 with Sky Movies 2 month pass, the same price – £12.50
– NOW TV Box v2 with Sky Kids 4 month pass, just £15
– Kitvision Edge Hd10 Action Camera, WAS £150, now £75
– Acer aspire Celeron, WAS £229, now £179
– Linx 12.2 Surface, WAS £329, now £229
Head to your nearest store if you'd like to get any of this on Friday. Oh, and can you get me a tin of beans and some bread? I'm cooking this weekend and I'm going to cook me up a special romantic meal. Ta.
Here's the rest of the items that are included, should you want a Dyson or something. Don't get one of those for your wife for Christmas. It's not a good plan, believe me.
OK, I admit. It's beans on toast for one.. 🙂