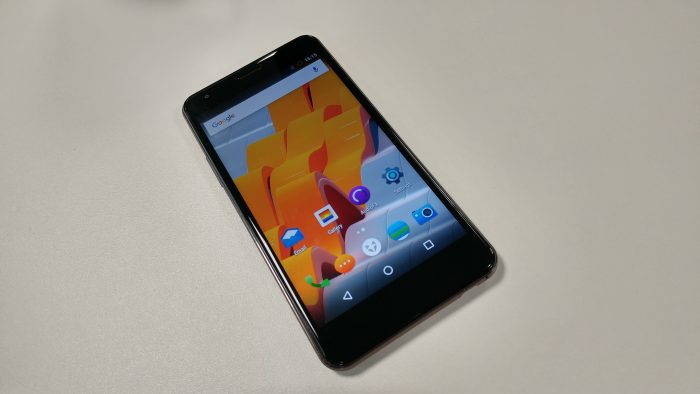 There was a time, not too long ago, when phones costing £139.99 were best avoided. "Android landfill" they used to call them. Cheap devices with a questionable build quality, a dire camera and wonky screen resolutions.
Here, for your money you're getting a completely network-free device with an OS based on Android 6.0.1. Oh, and you can get it for even less than £139.99 if you have a look around the interwebs – we spotted it for £134.50 on Amazon and you might be lucky to get it for even less elsewhere. Cyanogen 13.0 runs the show, with a clear 5.5″ Full HD IPS (720×1280) display and a MediaTek 6735 quad-core 1.3GHz CPU and 16GB of on-board storage. You can put a microSD card in for more and there's 2GB of RAM to keep everything running much more smoothly than the regular "Spark".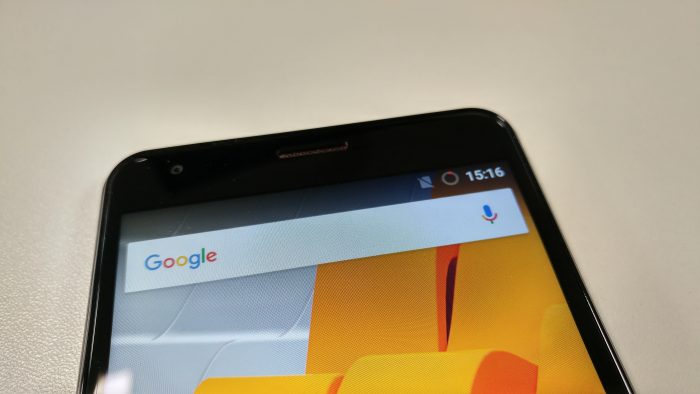 A 3000mAh removable battery should keep you going for 600 minutes of talking and there's a 13 megapixel rear camera (Samsung sensor) to go with the 8 megapixel front. It measure 8.65mm thick and, according to Wileyfox, has an "urban" look.
The buttons on the side are a little understated and the screen can be a bit of a fingerprint magnet (I've just had a packet of crisps as I write this, so that probably doesn't help). The power button is on the upper right side of the device, but you can enable the "double tap to wake" feature in the settings and you'll be pressing it a lot less.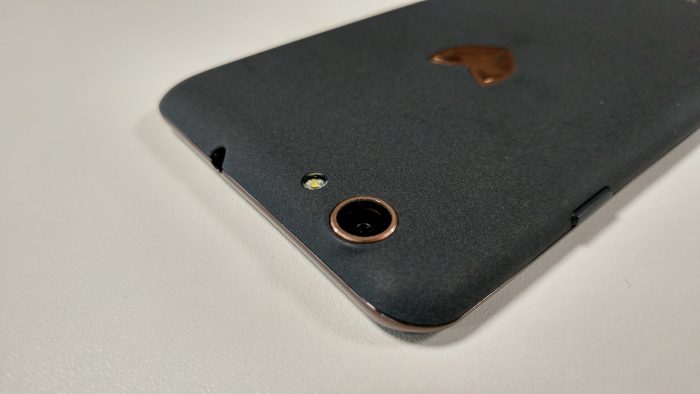 Up to, the 3.5mm audio port is cut into the top of the phone and the rear battery cover. Up here you can also see the hold finish on the earpiece and the front-mounted 8 megapixel camera I mentioned.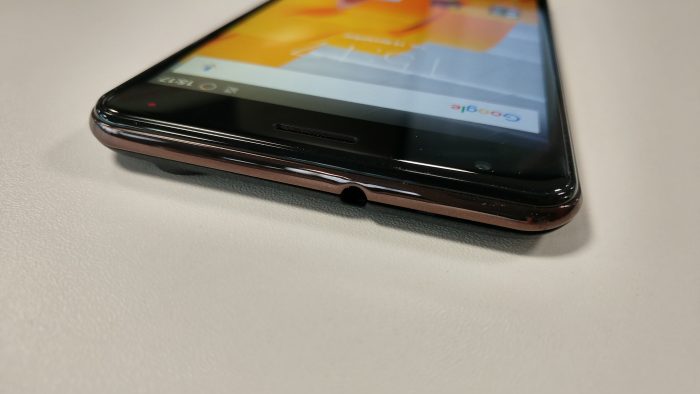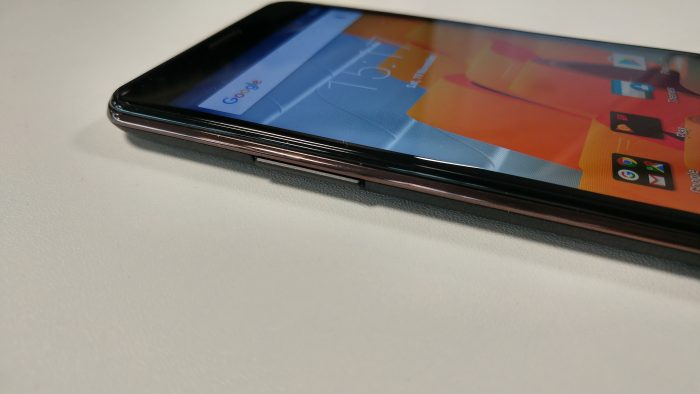 On the left, a thin audio control rocker and, on the right corner of the base, the microphone and microUSB charging port.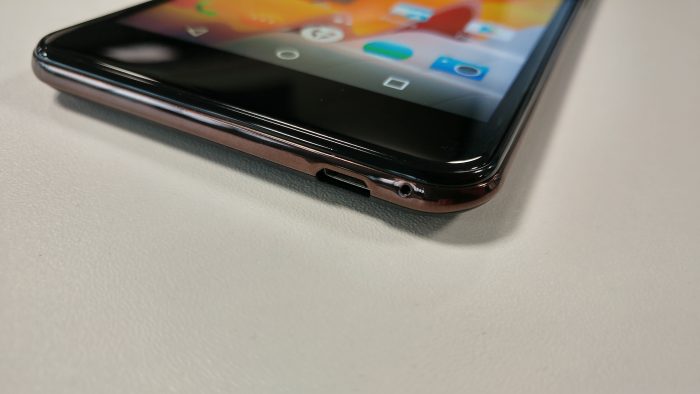 The phone is a smidge taller than my LG G5 at 155.35mm and a touch wider at 78.6mm. Inside, when you pop off the rear panel, there's that battery and two 4G SIM slots so that you can use this one phone for your work / private numbers or have two SIMs for other reasons perhaps.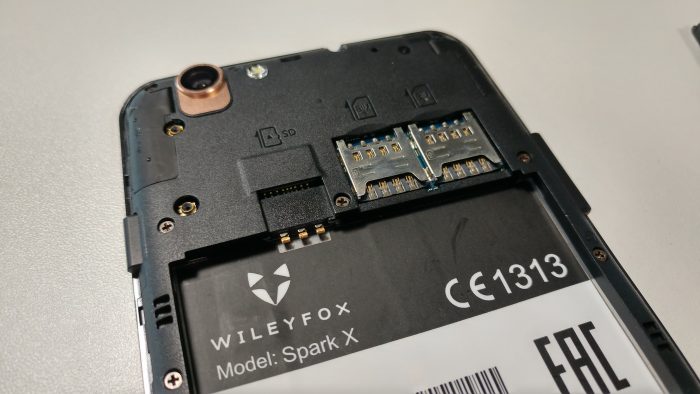 Your microSD slots in here too, and when that back panel is on you'll see the rather cool Wileyfox badge and name, which sits above a speaker panel near to the bottom.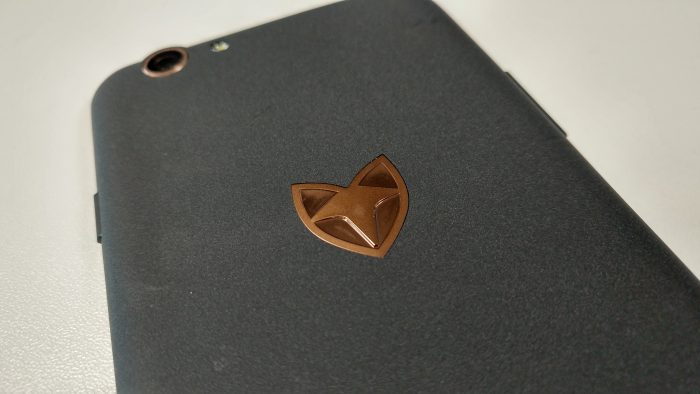 Fire it up and, I have to say, impressions are good. A smooth Wileyfox animation spins over the screen and the Cyanogen tweaks all make sense and are easy to understand. The Cyanogen OS gives you the ability to quickly customise and alter your phone. There's hundreds of themes and mods to sift through, with the ability to mix and match and create a theme of your own. You also get TrueCaller – this will search and identify phone numbers, blocking unwanted calls or hidden numbers. No more cold calls!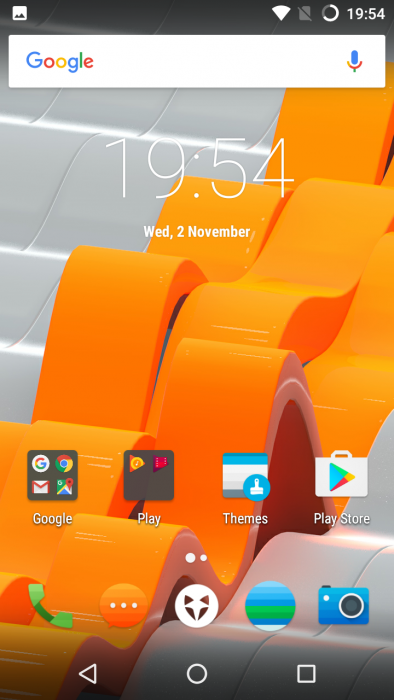 Cyanogen also adds privacy features, including a clever PIN access system that stops people guessing your PIN and a privacy guard to help you see what is being revealed to the world via you phone. Perhaps the most immediately useful feature is the ability to protect apps so that secure apps are kept out of sight.
Other additions include a speedy Cyanogen browser, email and calendar apps which let you sync multiple accounts and an enhanced camera with live filters and an easy-to-use interface. An "AudioFX" app will let you tune the audio to drop in more bass, plus you can create your own setting with the help of equalizer settings and virtualizer options.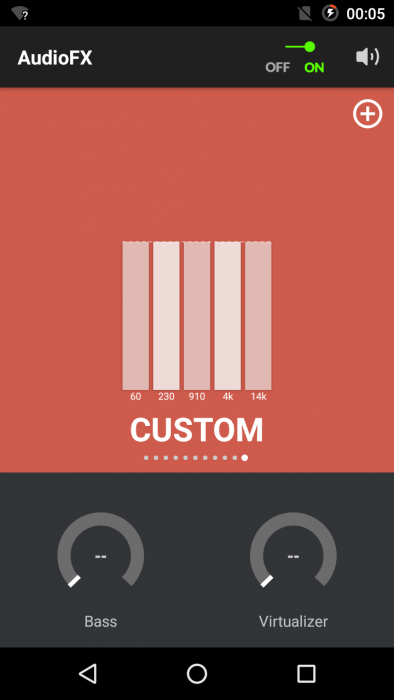 All the usual Google bits are on here, so you get your Google Maps, Gmail, YouTube, Hangouts and Drive goodies. Clicking on the Wileyfox icon at the bottom sends you to a nice apps tray which is alphabetically sorted. There's an FM radio (you'll need your headphones) and all the other standard apps, plus Screencast to record screen activity. I used this very app to give you a tour around the operating system, including the many, many options available to you in the settings and themes sections.
Note how you can have a different ringtone for each SIM card, set system profiles based on activity (such as, if you disconnect from your home WiFi, turn GPS on and turn the ringtone up etc). Very nice. There's a lot of options and tweaks you can make in here, including the ability to change the way that the screen looks, whether the power button ends a call, what the status bar looks like and whether you'd like to use the phone in "left handed mode". Nice touches, and in this world where a lot of phones are the same, it's good to have those little tweaks.
Everything, I have to say, is good about this phone. Considering the price it's a very decent effort, but I do have to point at the camera. Outside, in good light, you're fine. Inside, if you hold still and have the "big light" on, you might get a passable shot with the flash. However, a lot of the interior shots I took were a little washed out, and to be honest all of them look better when I uploaded them to this review – the screen on the phone itself didn't do them justice, even though it's perfectly fine for everything else.
I've got your some example shots from the camera below, but before that, here's a look at the camera interface itself in another video..
Now, the shots – as you can see some of them are pretty respectable. It's not going to out-do any top-end smartphones, but this is a cheaper phone. I did notice that images were set to save as 4:3 as default, but the viewfinder continued showing everything wide-screen, so you could have a problem with actually knowing what's in the final shot.
Verdict
This has a quality design and, after reading through the endless Amazon comments from customers, people who are buying this phone seem extremely happy with it. For the money you're getting a well-equipped phone offering good performance, decent battery life and a clear, large display. Yes, the camera does let it down a little and the external speaker could be a touch louder – I played music through it but needed a Bluetooth speaker really. That's the only real negatives I can pinpoint.
Wileyfox Spark X Review
Camera - 76%
Build - 87%
Speed - 85%
Screen - 89%
This is far more powerful than the Spark and real value for money. It's got a big and bright 5.5" screen, good performance and two 4G SIM slots plus plenty of storage and a microSD lot too.