There's definitely no shortage of little sticks around, and if your box has the need, you can now shove this Roku Streaming Stick 3500 in.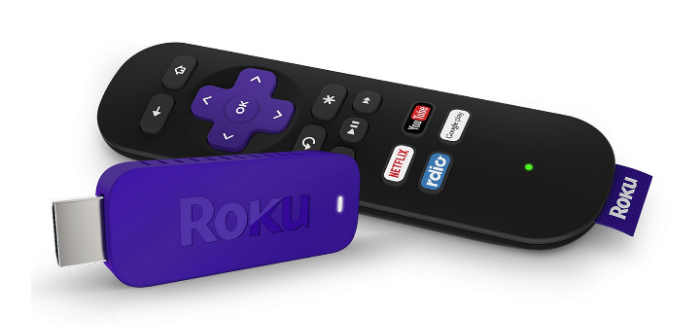 Now available for a mere £19.99, that's half the original price and you also get 3 free HD movies from Wuaki when you get it.
This particular streaming stick delivers Netflix, BBC iPlayer, NOW TV, Demand5, Google Play Movies, Amazon Video, Sky Store (some of which you'll have to pay for) plus Channel 4, YouTube, Spotify, TuneIn and much more. There's over 2000 streaming channels in total.
Either use the nice little remote control or grab the Roku app on your phone / tablet to navigate around. It connects via WiFi and you can carry it around if you're going to a hotel or whatever.
Head to Argos for more information.
Update – Thanks to Cristiano in the comments for pointing out that Amazon has it for £18.99. If you've got Prime or you intend buying something else (to increase your basket to above £20 and get free delivery), it's definitely worth a look.