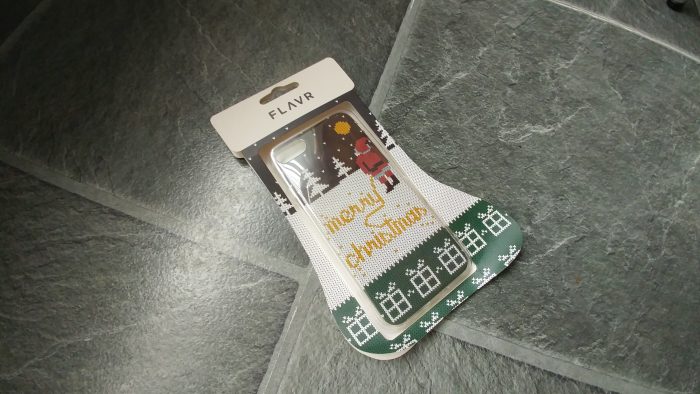 Phone cases are something that are a fact of life. We don't really want to hide the fantastic style and shape of our shiny expensive phone, but we have to.
This FLAVR case adds a bit of a twist, and they're really only useful for the next few weeks because.. they're Christmas-tastic! 🙂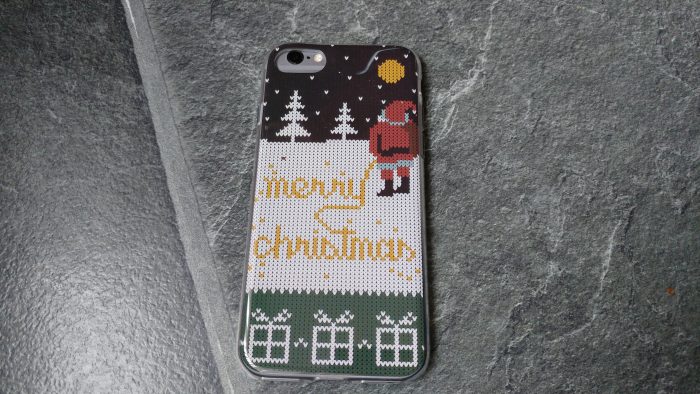 Billed as a "Christmas jumper phone case" there's a number of fun and tongue-in-cheek designs – one of which features Santa doing the dab! The one we have here has Santa "relieving himself" in the snow and writing out a Christmas message for us 🙂
The cases are £9.99 each and are available from Carphone Warehouse. We've got one on test here and you can see that it's a simple clip-on design and has precisely-cut holes for all the ports, switches and buttons. The only part that does let this down is the hole for the camera, which is quite far out of line. I tested the camera on the iPhone itself and there's no actual blockage of the lens, but the hole on the case is a bit too low down.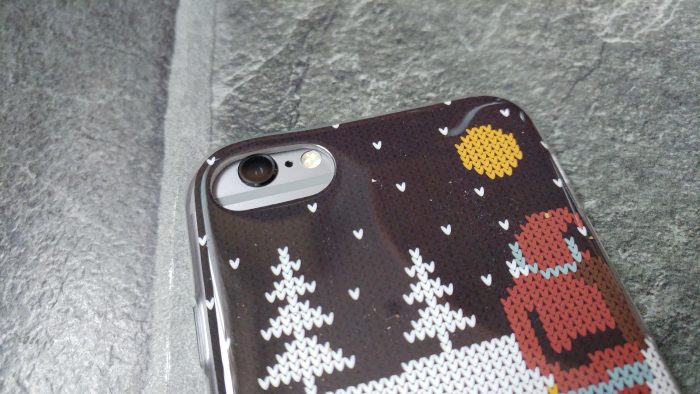 The case itself is flexible when not on the phone and has a clear and crisp design on the rear which, in the case of this particular design, does indeed look like material (even though it isn't). Once on the phone, it holds well and is nicely shaped to fit the iPhone 6 we tested it on.
If you're interested in getting one, best get yourself over to the Carphone Warehouse, where you'll find a range of them for £9.99. Strangely, if you do stumble acrsso the official FLAVR Christmas shop website, you'll find them costing a lot more (£18), so keep on the Carphone Warehouse site for the cheaper deal. If you don't have an iPhone then they're also available for the iPhone 5/5SE, 6/6S, 7, 7 Plus and Galaxy 7 and 7 Edge. The range includes everything from "I want to believe" (for X-Files fans) to a Christmas "Do the Dab".
FLAVR Christmas Jumper Case Review
Attention to detail - 67%
Protection - 89%
Slightly off-line cut-out for the iPhone camera, but other than that it's a fun case for the festive period which is built well.