After being rumoured for a while, and then available through a beta build, WhatsApp continues on its quest for global domination of its messaging platform with video calling. Whilst it is arguably the biggest cross-platform messaging service, with a 1 billion users, WhatsApp has fallen behind competitors such as Google Duo, imo and Line by not having a dedicated video calling option. iMessage & Facetime are probably its biggest competitors in this regard, however they are iOS only.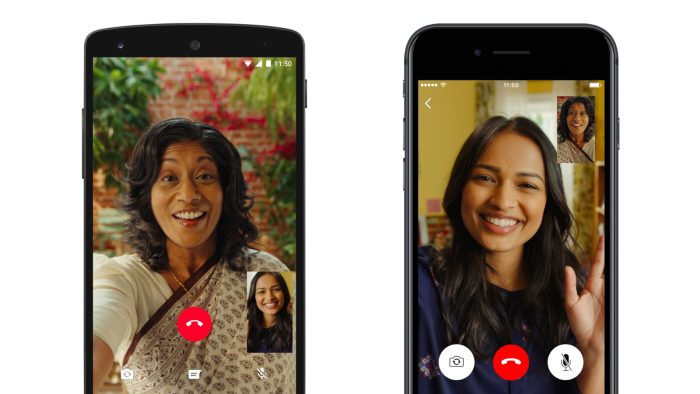 The interface seems clean and no-nonsense, taking cues from its voice-calling feature. In a welcome feature, WhatsApp allows full end-to-end encryption, making it technically impossible for the company or government authorities to surveil the calls. WhatsApp co-founder Jan Koum said in an interview with Reuters, that the video calling will be rolled out to 180 countries within hours. Koum stated…
We obviously try to be in tune with what our users want.

We're obsessed with making sure that voice and video work well even on low-end phones.
Multiple sources over the pond in Trump-land  America report that they are starting to see the latest update to the platform already. It hasn't yet rolled out to the UK, but we anticipate it isn't going to be long before it hits these shores.  In an increasingly worrying and uncertain political landscape, this is one feature which will assuage the concerns of many who are wary of government surveillance. Googles Allo, which as launched a few months ago as a WhatsApp competitor, has already come under criticism from Edward Snowden for monitoring conversations.
Have you seen the feature yet? How do you like it? Sound off in the comments