It took years of rumours before Apple finally released the iPad Pro to a chorus of equal praise and confusion last November. It then followed up the rather large 12.9-inch version with a more traditional 9.7-inch version four months later. Although there was no refresh alongside the new MacBook Pro this year, supply chains are pointing to no less than three new iPad Pro models for launch in March.


In a research note obtained by Macrumours Barclays Research analysts Blayne Curtis, Christopher Hemmelgarn, Thomas O'Malley, and Jerry Zhang have predicted refreshed 9.7-inch and 12.9-inch versions and an all-new, bezel-free, 10.9-inch model. With all three tablets having improved internals, and a new design – or so their supply chain sources say.
Rumours have been swirling for a while relating to a new iPad in the 10-inch range and it is still conjecture at this point, although they do say there is no smoke without fire. Not only because we are talking about Apple not Samsung, but securities analyst Ming-Chi Kuo is expecting a 10.5inch version. While a 10.1-inch was predicted by long time Apple leaking Japanese website Mac Otakara.
Bezel-less design
The most interesting piece of information in these leaks is the proposed new design. Apple is said to be using a 'borderless design', meaning the 10.9-inch screened version will be the same physical size as the current 9.7-inch iPad Pro. Could this be the first step down the road to the removal of Apple's iconic home button?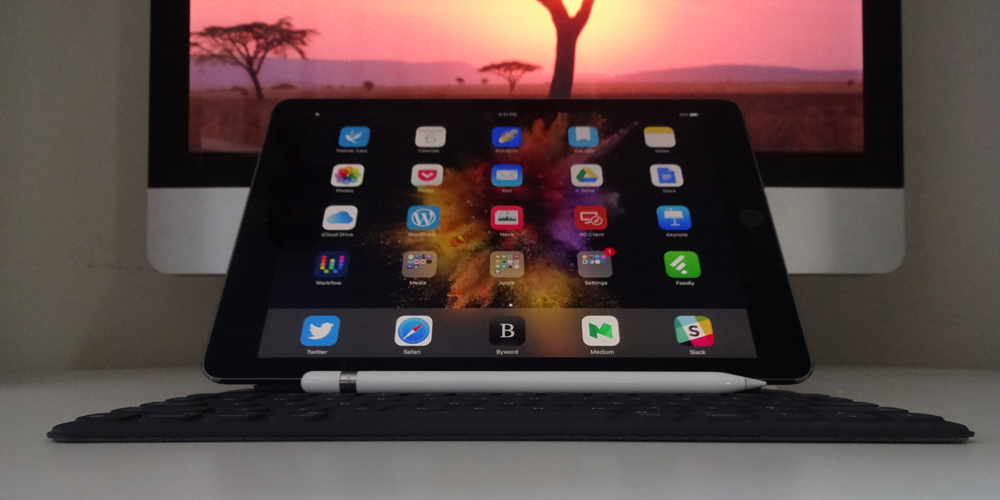 It's impossible to say at this point, but the 12mp iSight camera and most importantly the 'True Tone' display will presumably spread to all versions of the iPad Pro. With Barclays also indicating that all three versions will feature quad microphones, quad speakers and retain the headphone port! All the analysis also agree that the 9.7-inch version will become the base model, indicating that perhaps lots of internal changes are coming.
Apple may use this opportunity to ditch the iPad Air line and hopefully refresh the current 7.9-inch iPad Mini range. One thing for sure is that any 'borderless design' will be a clear indication of their intentions with the design of the new iPhone.