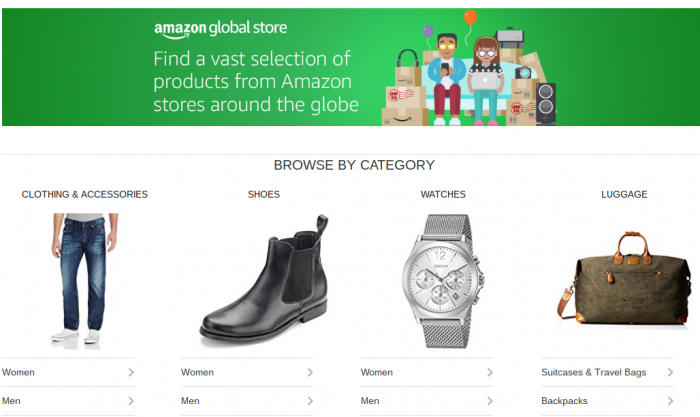 Back in the days when I had money, we used to go abroad about this time of year. We went to America a few times (before the Trump and when the UK Pound was a helluva lot stronger than it is now) and used to get our Christmas gifts. Bringing them back meant that we had a load of cheap US-branded gear without the expense of having them shipped across the Atlantic.
Now, however, Amazon have gone and launched their Global Store, meaning that you can get a selection of goods shipped from the US to the UK, through customs and with super-quick arrival times too.
Although it's not available on everything Amazon sells, they do offer the service on a pretty sizeable stack of products and there's full tracking and customer service backing it up. Clothes from US designers, shoes, watches and more – it's all available if you see the "Global Store" icon next to it.
Give it a spin and do let us know if you find a good bargain or item through this system. It's making shopping great again 🙂