Sorry friends, I had to do this to you. Here in the UK, as the last firework went "bang" and I suddenly realised that America had voted for a bright orange person, everyone seemed to be taking solace in the Christmas TV adverts.
"Oh, TV ad make it all better. Look. Little snow man. Ahhh.. purdee…"
What? It's not Christmas Day just yet, but you do need to start thinking about it and I'm going to jump on board the finance-fleecing train to give you some gift ideas.
Over the coming days and weeks, expect a lot more of this. Today we kick things off with a handy torch..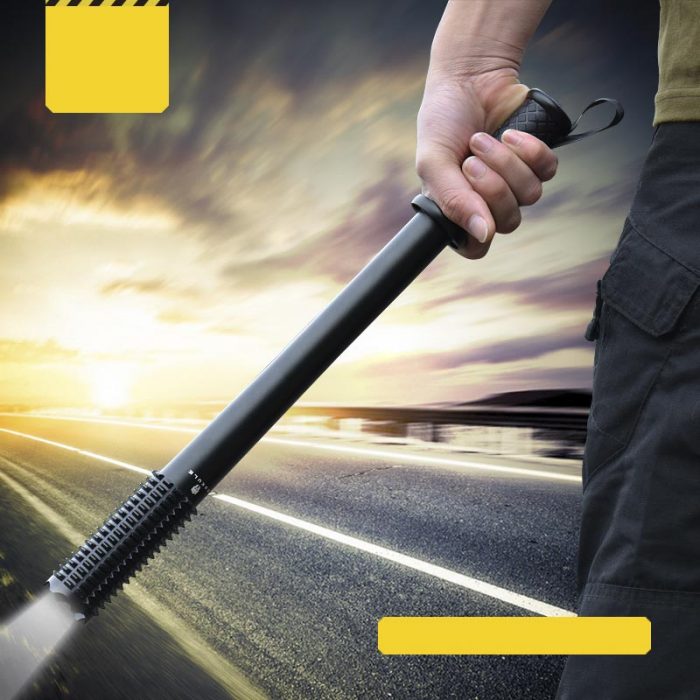 Call it a torch, call it a flashlight, the people at banggood.com call it .. errrmm … (are you ready for this?) an "Outdoor Emergency Anti Wolf Self Defence Torch Lamp Powerful Emergency Defensive Lamp with LED FlashLight"
Wowser. That's one helluva title isn't it eh?
It's £11.93 and no, I'm not even going to pretend that this product has anything to do with smartphones or anything like that. It's just a ruddy great torch which, according to the description, "just likes a tough man". Umm.. OK.
At near 44cm long and 4cm wide, it comes with a strap to attach it to your wrist and a "hard tooth lang head" at the end for.. err.. "reasons". It's powered by three AAA batteries and has a non-slip handle. They've inexplicably sent us a video of the stick / security flashlight / torch / weapon cracking some nuts…
https://www.youtube.com/watch?v=YC0XXpVVrLg
So, if you have a problem with wolves or you just want to perhaps take the dog for a walk and get arrested, give it a spin eh?