I'm here to try and save you some cash this Christmas, so instead of going to Disney and paying a fortune, why not head off to GearBest.com ? They seem to have a range of completely official merchandise for a lot, lot less than you'd normally pay.
To start with, they've got this "black soldier" for a mere 46p. Yes, it's Darth Vader, and I'm sure Disney have completely endorsed this key-chain. Get it from this product link..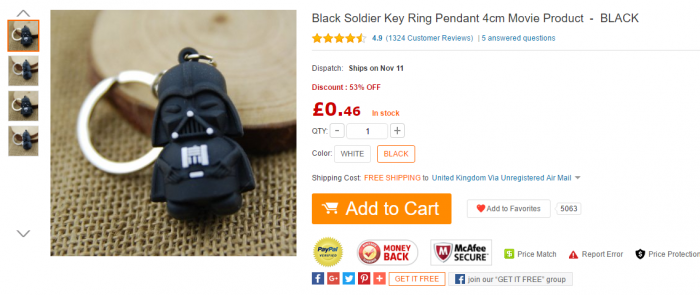 If you're after a Stormtrooper… sorry, I mean "generic white soldier", then you can get this one for 46p too..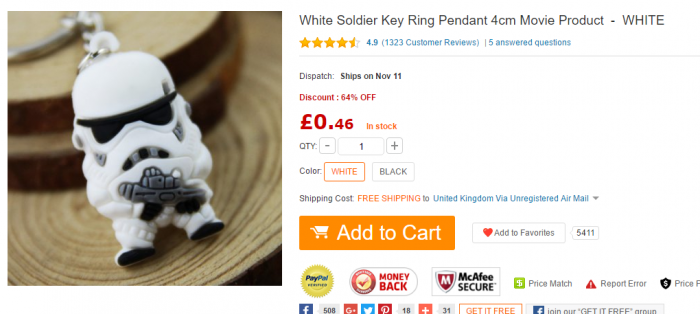 There's also bigger versions of the completely-different-for-copyright-reasons "white soldier", including this one and this movable toy. Check out the video below to see what you get for your £13.17 …
If you have a look around the site a bit more you'll also find some very familiar but not-quite-the-same gifts which may or may not cause laughter and / or disappointment if you dare to give them as gifts this festive season..