Here at Coolsmartphone we are approached by device manufacturers from all over the world. I must admit that it is the unheard-of devices from the far-east that intrigue me the most, so I jumped at the chance to review the unknown brand Nomu and their S10 device.
'Who are Nomu?' I hear you ask. Well, Nomu is the international brand of Oinom (similar I suppose to Honor and Huawei). 'Okay, who are Oinom, then?' You're now asking. They're devices manufactured by Chinese smartphone manufacturer Shenzhen Xin KingBrand Enterprises, who are a leading technology in the field of rugged phones.
The Nomu S10 is the basic device in a three device run, imaginatively named the S10, S20 and S30. Each of them having a respective spec bump as you ramp up the model names. But despite the S10 being the basic device, it still boasts specs that the vast majority of its competitors would be envious about.
Device Specs:
5 inch IGZO IPS display
MediaTek MT6737T chipset
2 GB Ram
Sony IMX219 13MP camera
Waterproof NXP speaker
5000 mAh battery
Full rubber shatter-resistant body
Good Points:
Rugged design with an IP68 rating
2 GB RAM
A massive 5000mAh battery
Fast Charge support
Price
Android 6 Marshmallow
Really Loud Speaker
Bright clear screen
No noticeable lag
Stock Android with no Bloatware.
Bad Points:
Unknown brand in Europe
Ports are sealed by way of flaps
Feels heavy in the hand
No NFC, therefore no Android Pay
In Use:
As always, whenever I review a device I put my beloved Oneplus 3 in a drawer and use the review device solely as my main device. So with this review of the Nomu S10, I went one further and used it as my main device for a two week holiday in Florida. The Oneplus did come but was left packed away, to see if I could resist using it.
I used the device for everything: communication, social media, checking emails and navigation. I did take some photographs with the S10 but to be honest whilst on a family holiday I usually use my DSLR camera, just for the better image quality.
The Nomu S10 comes equipped with a Sharp 5-inch IGZO HD IPS display, MediaTek MT6737T, 2GB RAM, Sony IMX219 primary camera, 16GB native storage, a massive 5000 mAh battery with quick charging, and waterproof NXP speaker.
Powered by Android 6.0 Marshmallow, the Nomu S10 flaunts a full rubber unibody that's waterproof, dust-proof, shatter-proof, and freeze-proof. As for the pricing, the Nomu S10 will be made available at $129.99 onward.(£109)
While using the S10 I was massively impressed with just how this device zipped along. I only noticed some slight lag while the device completed installing an application and scrolling, at the same time.
The S10 came with 16GB of onboard storage, but I increased it by using a 32GB SD card and selecting it as adoptable storage (an Android 6 Marshmallow option) giving me a total of 40GB.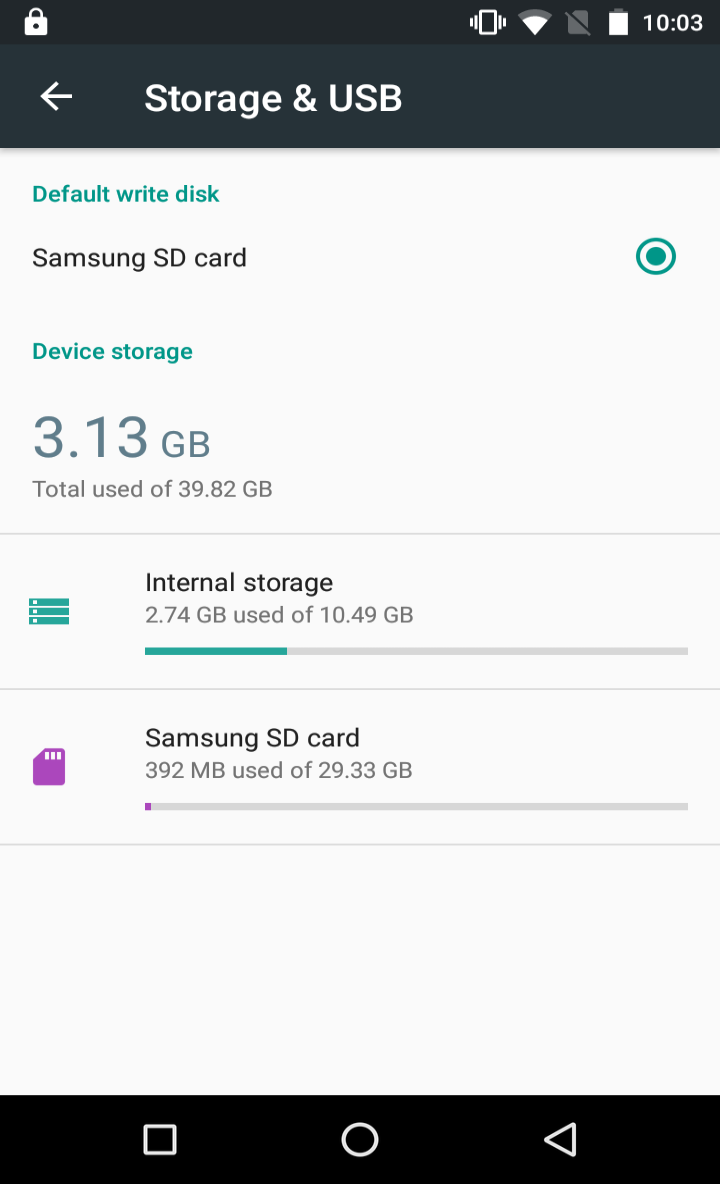 The ruggedised body is waterproof by way of sealing the ports with flaps rather than a nano coating. I did find the flaps over the charging port a very fiddly affair – I found it difficult to plug in the micro SD lead, and I can see this flap being a weak point… and once it has broken off, waterproofing will be lost.
 
On the back of the device is the NXP waterproof speaker, which is probably one of the loudest speakers I've heard on a smartphone. Admittedly it is not the best in fidelity, but you can see where this phone is targeted. Namely, you would easily hear it on a noisy building site.
As the case is made of rubber, I did notice that it did get quite warm while using the phone as a Sat Nav in the Florida sunshine (can't see that being a massive problem in the UK).
The S10 does comes with a preinstalled screen protector, but I noticed that it had some minor bubbles in it, so when I removed it the screen did start to show more fingerprints.
The S10 packs a whopping 5000 mAh battery, and because this battery is only driving a 5 inch screen and a low power chip set, the device's battery life is truly amazing. I was easily getting 2 days of heavy use from a single charge, and could possibly eek out 3 days with a bit more conservative use.
At first I found the dual Sim/SD tray very awkward to remove and fiddly to fit in slot, but I found that this resolved itself with use. One thing I did notice on the S10 was its stable Bluetooth connection. I noticed that my Pebble Steel smartwatch connected to the S10 better than my OnePlus with fewer drops in connection.
I made a little video overview
Camera:
The camera on the S10 does give some reasonable results in good light, but lets be honest; you won't be buying the S10 as a camera phone.
Some samples from the S10
Then some comparison shots with the OnePlus 3
Conclusion:
I've got to say that If this phone had NFC it would be a serious contender for my everyday device of choice (I've become a bit too reliant on Android Pay now).
It runs incredibly smoothly, even though it's a lower spec chip set. It just needed the Google Now launcher and Google Keyboard to make it a very pure and "Nexus" like experience.
Being a ruggedised device, I was happy passing it to my little boy for him to play with without having to constantly hover over him in case of drops. I also had confidence that the device would still have plently of juice left after he has finishing playing. One thing I did notice that once the S10 was completely submerged, it did take a while for the speaker to completely dry out and for the sound return to normal. The Nomu S10 is the lowest in the device run, and it impressed me that much I cant wait to try out the others. If you're interested in this cracking device, head over to Nomu and check out the range. You can buy the Nomu S10 on this site.
Check out the Nomu website, their Facebook page or YouTube videos for more detail.
Nomu S10
Price - 95%
Spec's - 90%
Performance - 90%
Camera Quality - 85%
Speaker - 90%
Protection - 95%