Last year our shower blew up and, as happens with all online purchases, I bought a new one and ended up on an endless spam list for shower products. If we're honest, it'd be a lot better if they removed the box saying, "Please provide your email address so that we can send an order confirmation" and instead put one that says, "Please provide an email address so that we can send you lots of promotional emails, starting in about 30 seconds from now, but if you want to stop getting them it'll take about 60 days and by then we'll have passed on your email address to a load of other companies anyway".
Where was I now? Oh yes. This morning the shower company sent me a missive about this mirror. It plugs in and demists, so you can see your handsome self taking a hot, steamy shower and say things like, "Look at me ladies, oh yeah!" Not only that, but it's got LED backlights so that you can properly see your moosh when you're having a shave. In addition, there's Bluetooth speakers t'boot.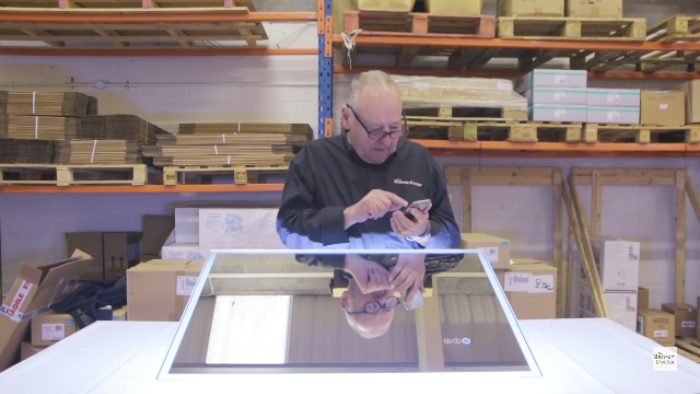 It measures in at 80cm x 60cm x 7cm and is also splash proof. There's three touch buttons for the lights, the Bluetooth and the demisting function.
Here's a lovely guy in a warehouse showing it in action..
Right now the people at The Shower Doctor are selling it for £169.99, down from the RRP of £358.80.