If you've got Virgin cabled up to your house then it's in your own interests to look at their mobile deals too. They have better deals for Virgin customers, but you can also take a look at their offerings if you're not a customer. Better still, today they've announced that they're going 4G, with EE providing the network coverage and connectivity behind the scenes.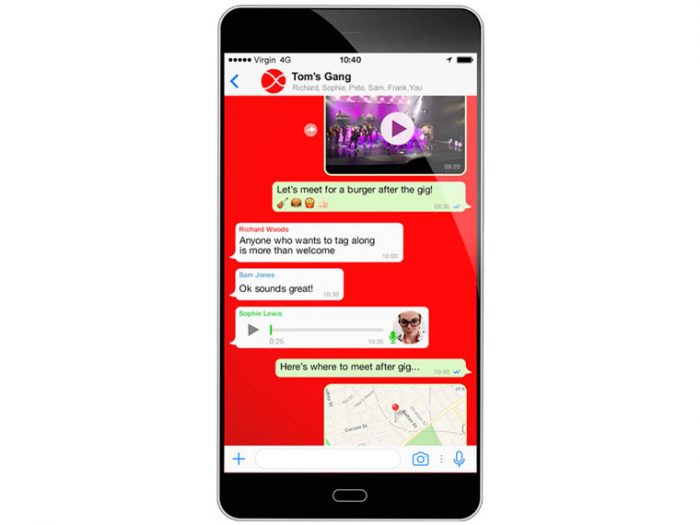 They're also dishing up free WhatsApp and Messenger access with no charge for any data used through these apps. You can merrily send texts, pictures and chunky videos through both of the free apps and it won't eat into your allowance. Send audio messages too. Good that. In addition there's now "rollover" data which puts unused data into the next month's data allowance. You'll get a text when this happens and their 4G plans start from just £6 per month for a 30-day rolling SIM plan with 300MB data, unlimited texts and 300 minutes.
We had a ferret around the SIM only section and found a 2GB plan for £12 per month. That'll get you unlimited texts and 2500 minutes of calls. £15 per month gets you 4GB of 4G data.
All the Virgin Media 4G plans are available as either Freestyle or SIM-only contracts. The Freestyle ones will let you split the airtime and the handset into two different bits, letting you perhaps pay off the handset early.
Virgin Media customers also get inclusive WiFi on the Tube and across 250,000 WiFi hotspots in the UK.
More details in the Virgin Media press release.