Although I have managed to reform my ways quite a bit lately, at heart I am a person that switches phones so regularly it borders on obsession. The long succession of Android phones I was convinced would tick all the boxes never really lived up to the expectation. On October 4th, Google changed the way things are done, setting a new precedent for the pinnacle of an Android phone. And for the last few weeks I have been putting the Google Pixel through its paces. Here's my review of the Pixel, Phone by Google.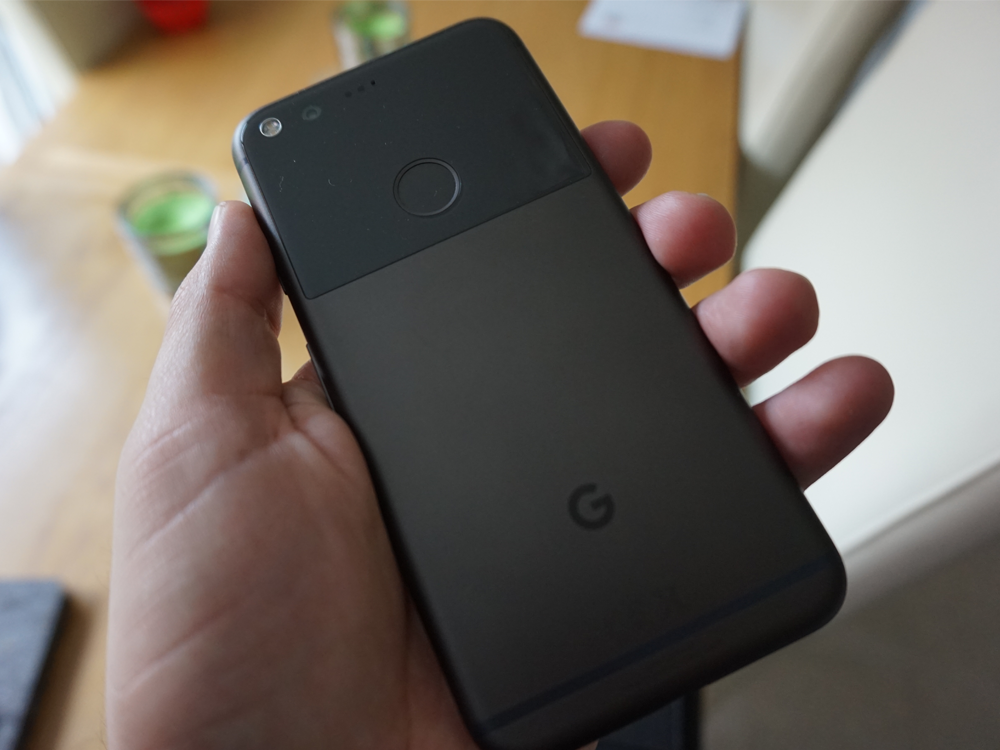 Disclaimer: The device reviewed was purchased by the user, for personal use and not supplied by a third party
Specs
Display: 5.0″ AMOLED display with 1080×1920 pixel resolution
Processor: Qualcomm Snapdragon 821
Storage: 32 GB or 128 GB
Memory: 4 GB LPDDR4 RAM
Cameras: 12.3 MP rear camera with f/2.0 lens and IR laser-assisted autofocus; 8 MP front camera with f/2.4 lens
Battery: 2,770 mAH non-removable with fast charging
It all sounds very dramatic using the words, precedent and pinnacle, but those become very obvious as soon as you look at the spec sheet. The Pixel has top of the line everything, the fastest processor, a great screen, more ram that you can use, and two great camera sensors.
Gone are the recycled device shells and plastic build quality, along with the hit and miss performances that were found in the Nexus line that proceeded the Pixel. The biggest issue facing the Android faithful was that no one could really decide who a Nexus device was for. Was it a developer handset for building apps, or was it a consumer device that showcased Android? All those questions are gone with this device, because the answer is everybody. When Google plays god over every piece of the smartphone puzzle, we really can now compare Apples to Oranges and see which tastes best.
Pixel, Phone built to feel
Each and every smartphone review seems to talk about build quality. It's a measure of how good the materials that make it are and how good they have been put together. More important than the sum of its parts is the feel of the phone; you can make a phone from plastic and still make it feel good in the hand. Yet Google (well, HTC) nailed both when building their new handset.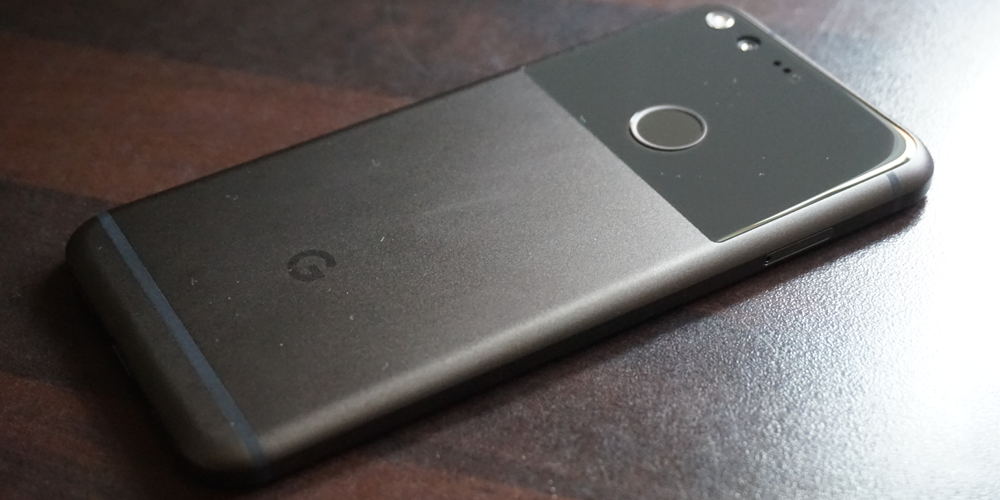 The Google Pixel feels great in the hand, reassuringly sturdy without being heavy. The fingerprint scanner positioned on the back means that unlocking is a breeze and can be completed before the phone is even out of your pocket once you get your grip right.
From the symmetrical top and bottom bezels, to the dual speaker grills flanking the USB-C charging port – the Pixel takes many, many design queues from Apple's iPhone. Yet in many ways the Pixel's understated design echoes the Nexus line of old, but also takes a huge leap forward in quality. Yes, it does look quite like an iPhone, but it also feels every inch an iPhone competitor.
Sporting a similar solid construction: metal with a matt finish combined with 2.5D glass that appears to cling to the front and back of the phone. The glass panel on the back polarises opinion, but Google claims it's iconic – featuring just the shape of the device in all of its adverts since before launch. Make of it what you will but the design is iconic. You can tell it is a Pixel at first glance. Maybe it is an Android iPhone, but that's ok because thankfully one now exists to truly challenge in every way.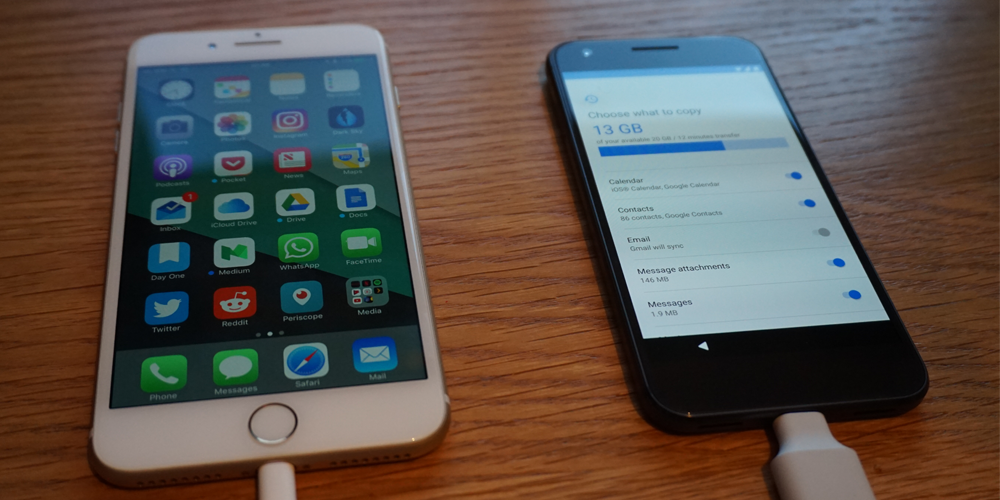 What's in a name?
A Pixel by any other name, would be the same. The Pixel line is the pinnacle, an Android phone that Google want to produce. You can theorise all you like about the way it was produced, the change in format from the Nexus line and the whole phone vision, but it has a simple job and that is to thrust you into Google's world. This is a phone that is quintessentially Google.
The Pixel is a Pixel, a small dot that makes up a much bigger picture of Google services. With the Pixel (as with any Android handset) you get free email, free drive storage, free navigation and lots more. For a small monthly fee, you get unlimited music, you can purchase movies, games and books. Android is great on almost every handset now, working well on components much lower specced than this. So why spend more? The Pixel gets two tricks that will ultimately dictate the success of the handset.
Google Assistant
Baked into the OS, and only available on the Pixel at the moment is the next evolution of Google Now. Dubbed Google Assistant it takes conversational and contextual awareness to the next level. A long-press of the home button and you can ask it any manner of things, from quick searches, to finding a place nearby, to translating someone's conversation – it really is a digital assistant.
Take out of it the fact I was disappointed that I could type out my request like you can in Googles Allo messaging app, I found myself using the assistant more than I ever expected. Google Assistant is far from perfect; it answers simple questions perfectly but struggles with local place names and complex questions. The voice feedback is sometimes hit and miss, sometimes presenting web searches, and sometimes shouting commands at you!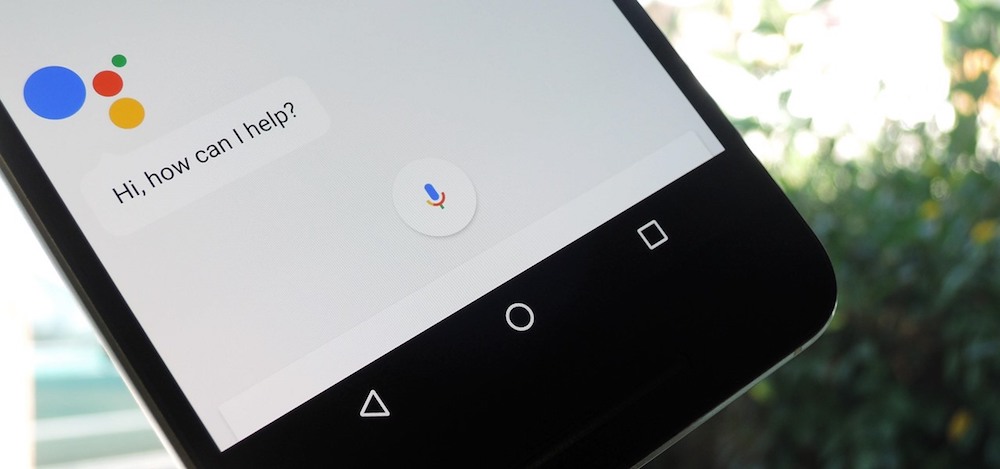 However Google's Assistant is light years ahead of other similar products. Google's machine learning and deep integration into its services means that it will only get better over time. The biggest challenge is remembering to use it, much like other new interaction methods, it takes some forethought until regular usage sinks in and becomes second nature.
My favourite request became "find me a coffee shop", so Google took this and started popping up cards in the Google (Now) page that is still swipe right of the home screen. That strikes right to the heart of what I feel Google wants to show with the Pixel. How much easier your life could be with the trade off of a little personal information. Trust Android and Google to make your life easier and assist you with everything.
Without Google Assistant, your interaction with this phone will be much the same as any other handset on the market. Google has included some gestures for you to be able to pull down the notification shade by swiping the fingerprint scanner. Although they stop a long way short of making many deep changes in Android that millions of current users will be familiar with.
If this ultimate USP of the Pixel wasn't present, there is little reason to buy this device over an alternative that may be half the price. The build quality of the device is stunning, but is it twice as good as say the Honor 8? That might be impossible to say, but at last there is a device that is legitimately equal to the iPhone in the customers eyes. Both software and hardware controlled by Google from start to end and a truly great camera.
Camera
I have long joked that all you have to do with an Android review is scroll to the Camera and Battery Life sections and that tells the whole tale. The camera ability is always a place where Android handsets have struggled. Almost all were never quite able to make the most out of the great sensors on them.
Google has promised to work on the camera performance for years, but from the awful ones in the Nexus 4 and 5, to the mediocre ones in the Nexus 6 and 6P – the delivery has been lacking. Unfortunately the game has changed. Samsung has now arguably produced the best smartphone camera on the market for two years running. For Google to produce a dud was not an option. The Pixel packs and makes the most of this with the new HDR+ software system.
As soon as the camera app is open the phone starts taking images in the background. This aids focus, exposure and all other camera settings when you actually press the shutter. When the image is taken, the software actually takes around 10 images, works out the best few and integrates them. If it sounds complicated, it is, but the background tasks aren't really what matters – it's the images that are presented on the phone. Find my samples below.
Images from the Google Pixel capture huge amounts of detail in good light. It often shows detail not present in images from competing smartphones. Colours are rich, balanced and very natural in most lighting, however they do typical appear darker and less vibrant. When snapping pics indoors or fading light I was somewhat disappointed given that DxOMark rated the low light performance so highly. Images rely on software compromises to maintain detail and often come out with noticeable noise and blurring.
Two images snapped together can look very different, which is one of the only issues with the camera. It still lacks the ease of capture that both the iPhone and Galaxy S7 have. It doesn't provide the same confidence to always get a good image that others do. That's not to take away from the Pixel; the camera is excellent, out-performing competitors in many situations.
Now the cameras on Android handsets are legitimately good, deciding which one is the best will nearly almost come down to personal taste. Samsung has arguably the best smartphone camera on the market with the S7, but the images are often saturated with colour and not to everyones taste. Whereas the iPhone colours are more natural and closer to real life.
No one approach is correct, but your opinion over which is best may be largely what approach you are used to. If the best camera is the one you have with you, the Google Pixel camera is going to suit 99% of your situations perfectly. It will give you much more confidence, and make you take many more photos – thankfully there is a backup service for that.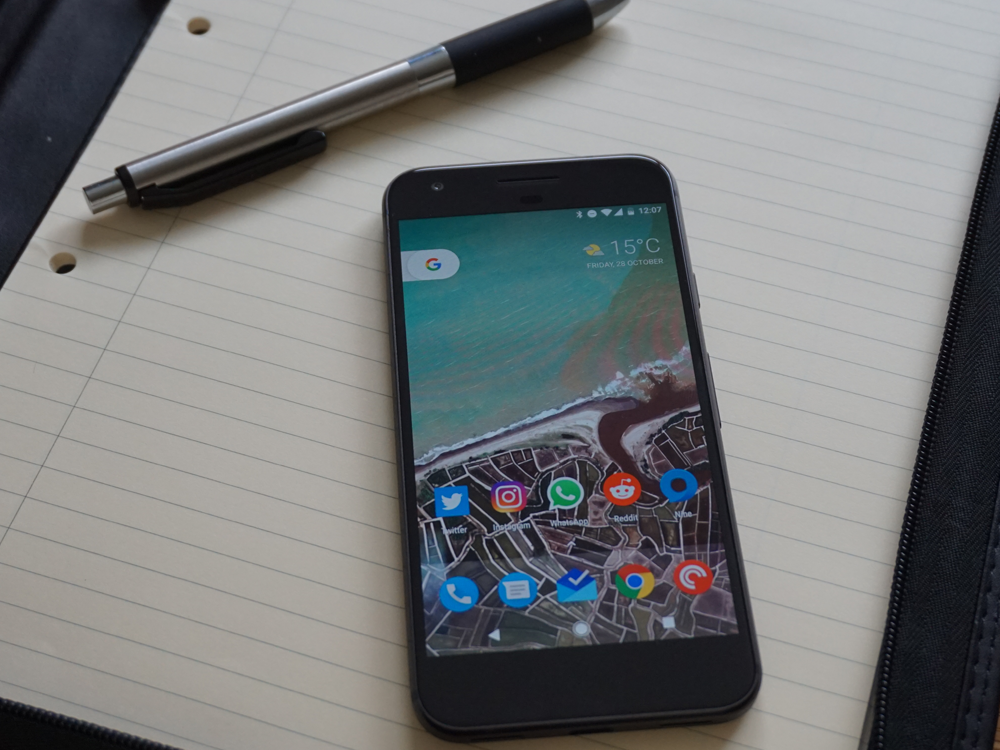 Unlimited photo backup
To showcase, develop and store all of the great pictures users are going to take with the Pixel, Google are including unlimited backup at full resolution. So even the 32GB (23GB available) version of the phone that I tested wasn't clogged up with thousands of photos – which goes someway to mediate that Google has not included an SD card slot once again.
Given how good Google's Photo service is, this is fantastic for the end user. All images are backed up when on Wi-Fi, automatically touched up and adjusted to get the best from the image and stored for easy access. Google also provides automatic stylised images, gifs and albums from your images which you can save or dismiss dependant on your taste.
Once again this thrusts any user user deep into a Google service, one that is so good that once tested I'm not sure you could leave. Even if you made the decision to switch hardware again, Google Photos is always there to help you out. All images are backed up at full resolution, meaning looking back through your photos on the phone appears the same whether the image is saved on the phone or not.
Screen
The 143.84 x 69.54 x 8.58mm design packs in a 5″ AMOLED display with 1080×1920 pixel resolution. A Pixel density of 441PPI means everything on the screen will be sharp and clear. The AMOLED screen displays very saturated colours, which may be startling to some users. However these colours really 'pop' from the screen, complementing the material design used by the OS and the vast majority of apps.
With that said, the resolution of the screen does not compete with many new handsets on the market. If you are interested in getting the most PPI you can, or want to use these phone's for Daydream VR, I would suggest opting for other phones on the market. You can also choose the XL variant of the Pixel. Although with less pixels for the Google Pixel to push, battery life is improved.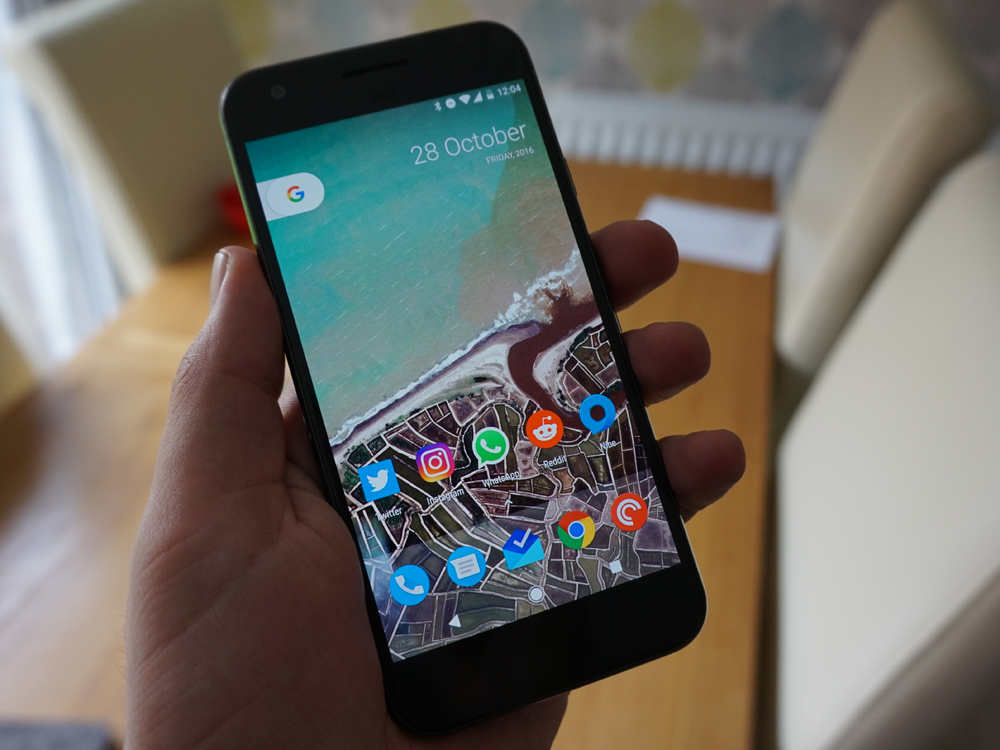 Battery Life
In Android terms, the 2,770 mAH non-removable battery is on the small side now. Many market-leading Android phones now pack in batteries exceeding 3,000 mAH, albeit in mach larger bodies. Google has made great strides in battery saving features built into the OS such as Doze and battery saver but these only go so far.
Unfortunately much like with many cars, there is no replacement for displacement. The battery size is going to limit your usage to around 4 hours of screen on time. During medium usage, I got around 4:20 of usage without having to be tethered back to the wall. Thankfully the small size of the battery, and the fast charging capability of the phone means Google claims a quick 15 minute charge can provide another seven hours of usage. During my tests, 15 minutes on the charger only gave around 12% of battery boost, which wouldn't see another seven hours of usage.
So although the Pixel does ok with battery life, this 'regular' version might only be for light to moderate users or those with a life closer to a charger. If you're a heavy user, you might want to again look at the Pixel XL, which will provide you with more than an hour extra of screen on time.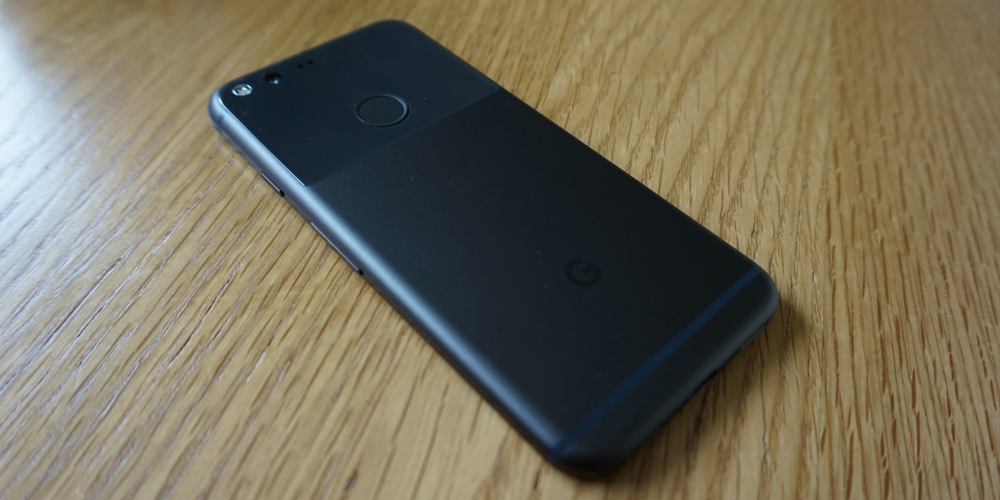 Verdict
For years Android users have been crying out for something truly top of the line. Many of those same users baulked at the prospect of paying the prices that Google pegged though it is obviously the Pixel is worth every penny. Some users may still not have all the boxes ticked, and that's OK. With the Pixel, Google is well aware there are cheaper handsets on the market, but this is the best Google and Android can provide.
This phone is not perfect, there are compromises with the Pixel. It is missing the waterproofing that many seem to expect now, average battery life and a high price point. With all that said, I have changed by default response to the question I always get asked. When anyone says to me now "what phone should I get?" the answer is now – get a Pixel.
Pixel, Phone by Google
I have changed by default response to the question I always get asked. When anyone says to me now "what phone should I get?" the Answer is now - get a Pixel.