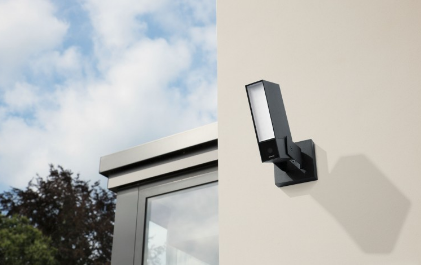 Another security camera for you today and this time it's from Netatmo. We've already written about their kit, and they've now moved on from weather stations with this Netatmo Presence camera. It'll detect people, cars and animals, plus it should hopefully prevent break-ins.
How? Well, unlike some connected cameras, there's no ongoing costs for this. The 4 megapixel camera, which is made with a single piece of aluminium, has a microSD card slot for storing video and you can access recordings via a mobile app. There's no subscription fees and you get that app for free.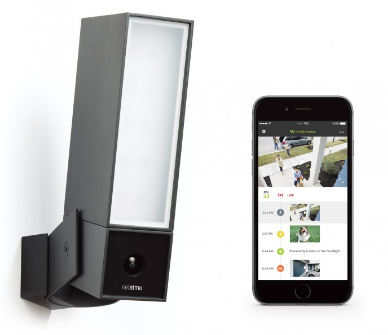 The camera is waterproof and comes with a 16GB card plus a mounting kit. They is a 100° field of view and has IR night vision up to 15 metres. It connects up to the internet via WiFi.
Once you've fitted it, the device will detect and report if someone loiters around your home or a car comes onto your drive. It'll even tell you if your pet is in the garden. Plus, as there's an integrated floodlight, this will illuminate and deter any unwanted visitors. Oh, and it'll let you see your bins when you pop outside 🙂
The cost? Well, it's pretty pricey at £249.99. Head to netatmo.com for more information.