If you've had a read of our Nest Thermostat review and want a bit more Nest tech, there's already the Nest Protect smoke + CO alarm for £99 plus the indoor camera. Now, if you want to keep an eye on what's happening outside of your house, you can buy the Nest Cam Outdoor too. It's a little pricey, at £159 (this is £20 cheaper than normal though).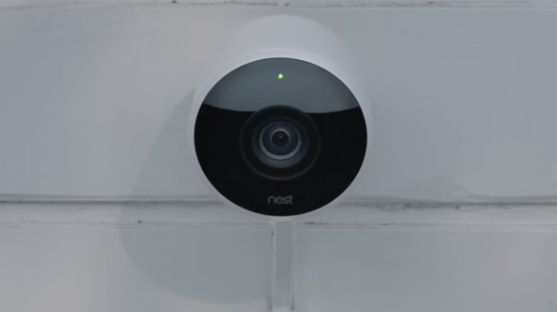 It's a 3 megapixel video camera with a 130° diagonal field of vision and 8 infrared LEDs for night vision. It'll send you an alert when it detects activity and will communicate via the Nest app. You can then see a snapshot of the last three hours of footage. You can use "Nest Aware" (for £8 a month) to provide further alerting and 24/7 cloud-based recording. It'll also be able to tell the difference between a person and … "a thing", so hopefully a lot less false positives.
It's not all about possible threats, you can use the camera to listen and talk to visitors – perhaps telling the postman to drop a parcel somewhere or say hello to a neighbour.
It's waterproof and will work in the best and worst of weathers.
Here's a video showing it in action…