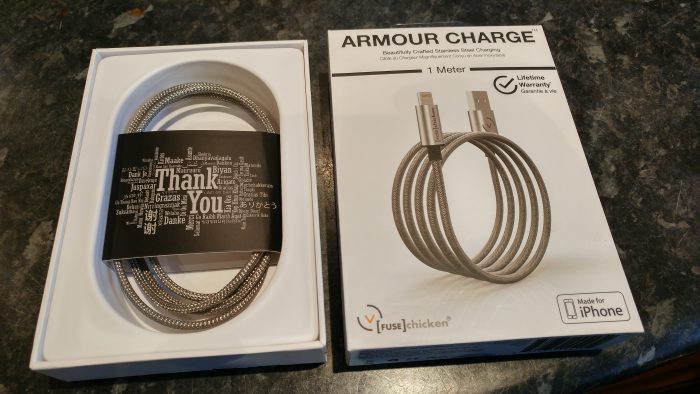 Good news people! We got sent a brand new Tesla to road test. We'll be bringing you a full 30 minute video of the resulting….
… oh wait no. We got another cable. Don't worry though, this is a strong, industrial-grade cable and it's called the Armour Charge.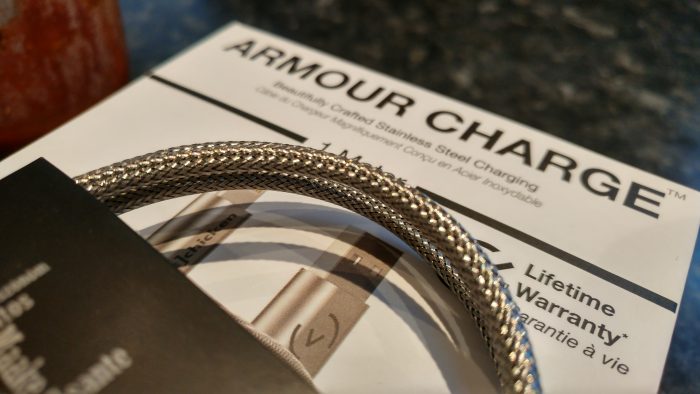 First impressions are good because they spelt "armour" the right way. It's also a tough and strong cable which is made from 100% stainless steel woven strands. Each end has an aluminium housing and it feels extremely durable. The cable is available in 1 metre and 2 metre lengths, with the 1 metre costing $34.95 and the 2 metre costing $44.95.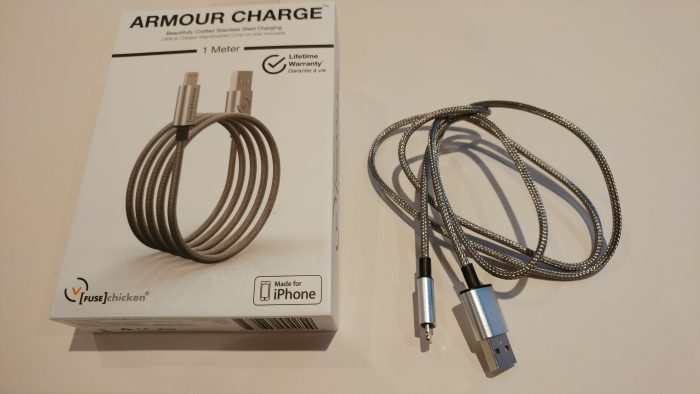 This is an iPhone / iPad cable and is both MFi Lightning Certified and is backed by a limited Lifetime Warranty. You can pull the thing, yank it, bend it, pull on it – it won't fray or kink. It's a great bit of kit and, if you're in the UK, you can get the 1 metre cable from Currys for £29.99 or the 2 metre one for £39.99. Whilst this is expensive, consider that a normal iPhone cable is £19 from Apple for a metre, and those can fray…
Note the rubber shielding to protect against tears too. All in all, a very strong and reliable cable that'll last you. Recommended from us. Now… where's that Tesla ?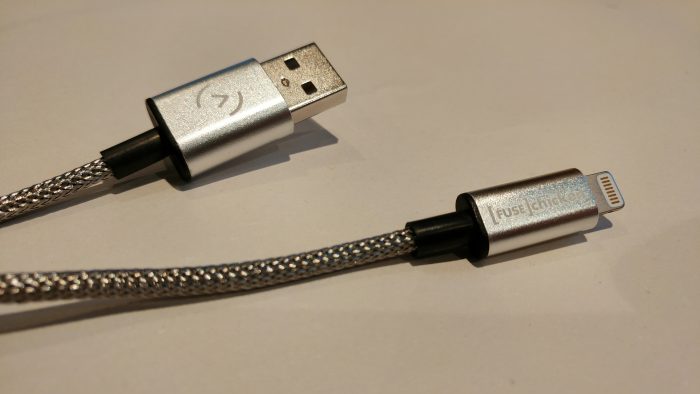 FUSE CHICKEN Armour Charge Cable - Review
Overall - 93%
Tough, strong, yet flexible and light. A high quality charge cable for your iPhone or iPad.