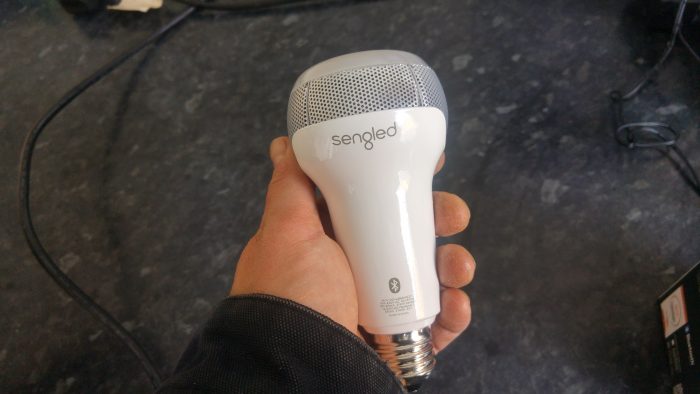 If you've got a need for a lightbulb but you want some music coming out of it, welcome to the Sengled Pulse Solo LED light and Wireless Speaker.
This one is an E27 screw-in fitting and puts out about 550 lumens. Now, if you compare this with regular incandescent bulbs, a 40 watt is 450 lumens and a 60 watt is 800 lumens.
To get started, you screw the bulb in. It's not really any bigger than a standard old-school 60 watt bulb. Turn it on and it'll start the pairing process with your phone. Pair it up and you'll have the ability to play music to the two 3 watt speakers on either side of the bulb. You can control the volume from your own device but, if you download the Sengled app (from Google Play or iTunes), you can control how bright you'd like the bulb to be.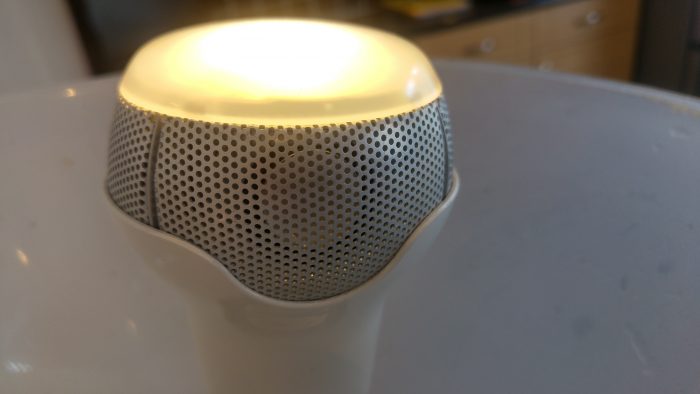 You can adjust both lighting and sound from almost any Bluetooth enabled device. It kicks out sufficient sound and, thanks to JBL being behind the tech, it's very clear and crisp. You won't, however, be getting a lot of bass, but it sounds good. The dual speakers ensure that sound comes out in two different directions and it fills a room fairly well.
There's a good amount of brightness levels and, provided that you leave your light switch on and don't mess with it, you can control everything from your phone and have music coming out of your ceiling or bedside light at any time you like.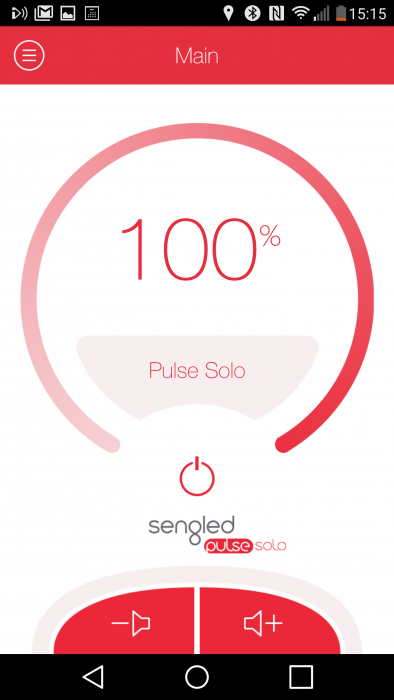 With a lampshade shaped like the one here, you can get quite a good amplified sound from the bulb and it's definitely a great gadget if you want a very simple and unobtrusive way of getting music throughout your room.
The bulb here is an E27 fitting, but they also do a B22 (bayonet) fitment. You can get more information on the bulb from the Sengled website or you can buy one here. The cost is €59.90, which is currently around £49.20.
Sengled Solo Pulse - LED light and speaker
Lighting and design - 94%
Sound - 84%
This won't beat your bass-pounding Bluetooth speakers or Hi-Fi equipment, but it will fill a room with very decent sound and dimmable lighting.