If you write for a site like this, expect a lot of email. Going through the email from this morning I can see that the majority of it is from accessories manufacturers who are eager to let me know about their products. Bluetooth FM transmitters, car chargers, fast chargers, wireless chargers, portable chargers and everything in-between. It's a massive industry and there's lots of retailers out there. You'll find me looking through Amazon and techcred.co.uk for my next smartphone gadget or accessory on a near weekly basis.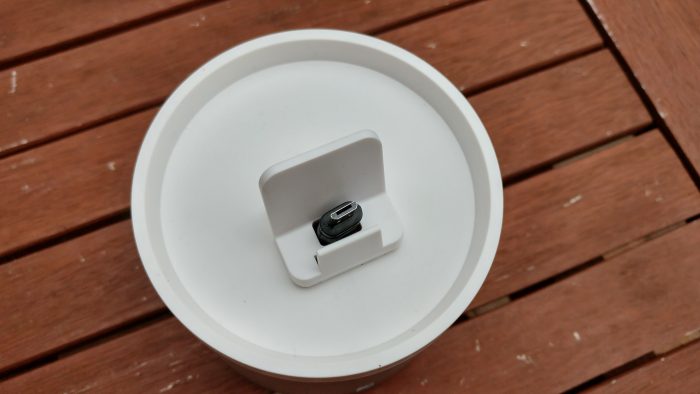 This, then, is one of those. Let me set the scene first. In our kitchen we have an iPhone, an iPad, an activity band and an Android device. They're all sitting on "the side" (that magical place where everything tends to "end up") and there's cables everywhere charging them up. It's a mess if I'm honest, so I decided to try this Oittm Charging Station. It's available from Amazon for £22.99 and has 4 USB ports – three on the outside and one tucked inside underneath a screw-off lid. On this lid you can either have a phone stand, a small watch holder or nothing at all. Here I've got a phone stuck in the attachment and the USB charging cable tucks neatly away inside of the stand and under that lid. When you've finished charging, just pull the phone up and the cable comes with it – you can then unplug and it's ready for the next device.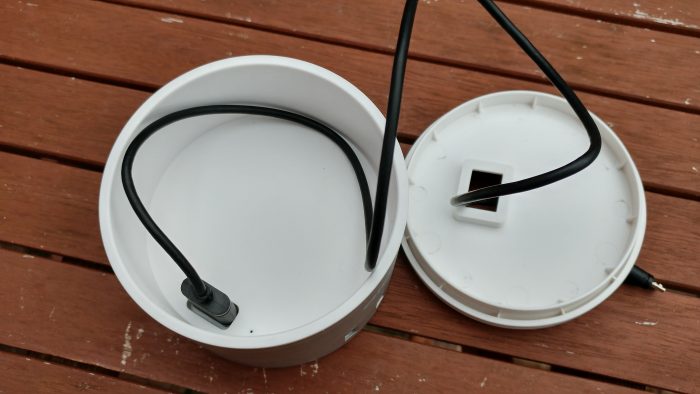 If you wish, this can be used as a night stand, and it's definitely more aesthetically pleasing to have it on your bedside cabinet than a couple of cables. The cable itself stores neatly under that screw-on lid and you can buy a separate short USB cable to plug into one of the three external USB ports to charge other devices. This means that you can perhaps have your Apple Watch or other smartwatch / smartband sitting up top and then your phone charging on the table or bedside cabinet via that short cable.

It's powered by a two-pin mains feed coming in and there's Power IQ and Voltage Boost fast charging technology so you won't have to wait long for your device to be back up to strength. This will provide up to 5V / 2.4A max for each port, up to 6A total.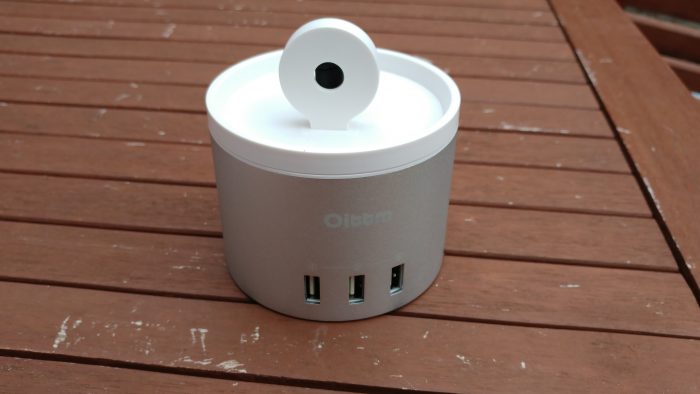 The unit itself is available in rose gold and grey, and the aluminium alloy and smart finish definitely gives this a nice finish.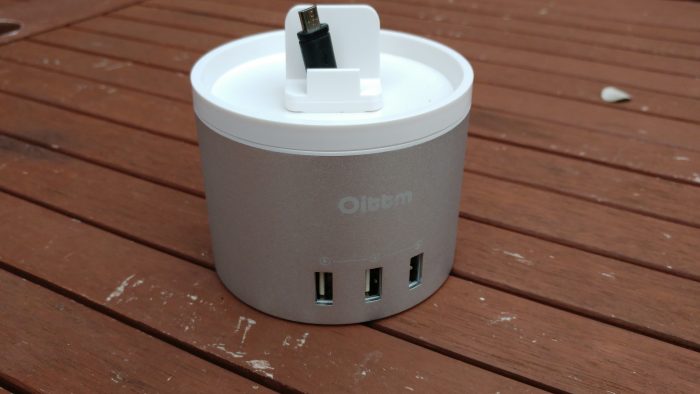 If you're interested, head over to this Amazon listing. The only minor thing we had a problem with was that some phones, especially if you have a case on, didn't tend to sit fully "back" in the phone holder the first time around, but it just needed a small amount of re-positioning to sort out. Also, if you have a phone with the charging port off-centre, things like this will happen…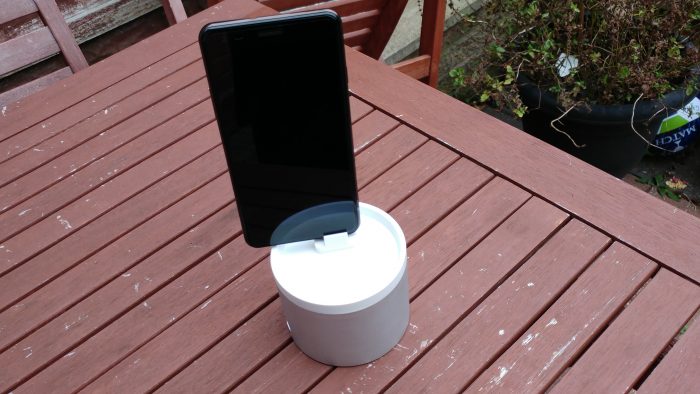 Oittm Nightstand Charger for Apple Watch and smartphones Review
Overall - 89%
A good effort for charging your watch or smartphone in a tidy fashion.