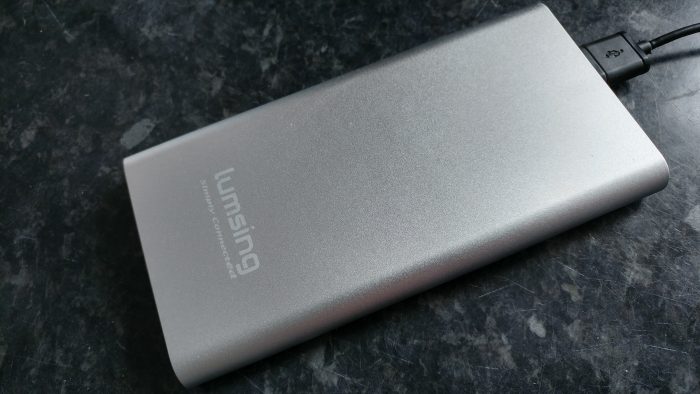 This is a big battery that you charge from your iPhone or iPad charger. It has two USB 3A output ports and it's got a 12000mAh capacity.
If I'm honest, that's about all you need to know. Portable chargers aren't something you can write about a great deal, but somehow I've got to pad this out.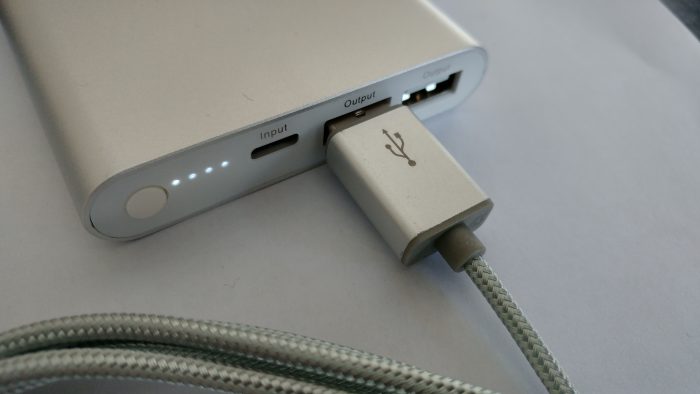 The charger weighs in at 272 g and, although it's slightly heavier than lesser-capacity batteries on the market, this is still reasonably unnoticeable in your coat pocket. It's 14.4 x 7.8 x 1.5 cm. The 12000mAh capacity means that, when this is fully charged, it'll charge a regular smartphone or an iPhone 6s from flat four times.
The charger is a nice silver finish and it's curved, feeling comfortable in the hand and free of any sharp edges. What you don't get in the box is a Lightning cable. This isn't too much of a problem if you've got an Android device and lots of cables, but if you've got an iPhone or iPad you'll perhaps be a little disappointed that there's no cable in the box.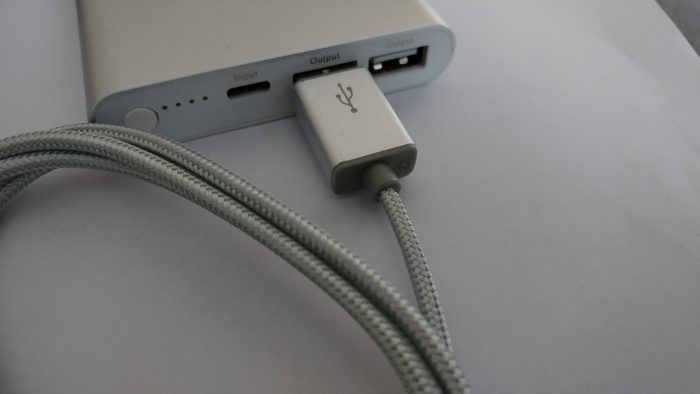 But wait! We have a deal!
Now, just for you guys Lumsing have done us a bit of a special offer. You can buy the 12000mAh power bank and use our discount code to save cash. With the money you save, you can buy yourself plenty of cables 🙂
Cost-wise, it's £22.99 from Amazon UK (or $25.99 from Amazon US).
Enter Q3Z4PKPN to get £10 OFF if you purchase the 12,000mAh Power Bank. The code is valid for all three colours and it starts from 18:00 BST today until 23:59 06/11.
Just head to the product listing at Amazon UK and put the code in during checkout.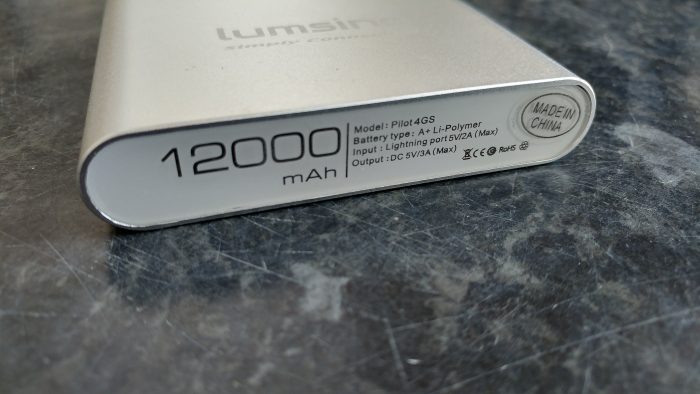 The good thing about this particular power bank is that you, as an iPhone user, can top it up using your iPhone charger. Not only that, but because there's two outputs you can easily charge up your iPhone and iPad at the same time when you're out and about. Of course, you'll need to have a couple of cables on hand to do that.
Inside is an LG battery cell and some very clever technology from Lumsing called "Smart Charging Technology". This opens a line of communication between the charger and the device, meaning that your gadget receives the most suitable current – up to 3.0 amps.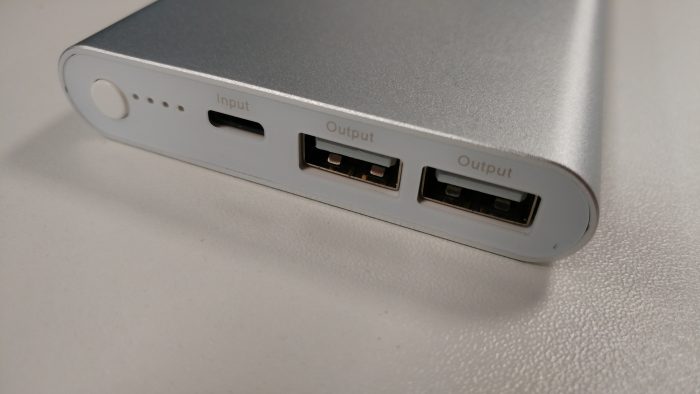 The small button on the top is used to activate the four LEDs you can see in these images. This shows, in 25% blocks, how much charge remains in the power bank.
Overall, it's a real quality piece. It's put together well, it has a huge amount of capacity and it's pretty sleek too. All in all, very good.
Lumsing Pilot 4GS 12000mAh Portable Charger Review
Overall - 91%
A big-capacity portable charger which you fill up via an iPhone cable. Stylish and well built with powerful USB outputs