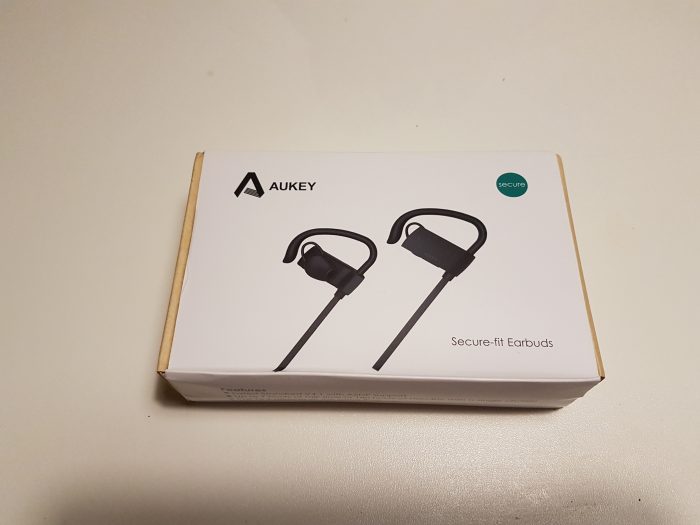 When I was sent these headphones I gave a sigh of relief – I'm a regular runner and use a bog standard pair of sports headphones.  These fit nicely around the ear but have a wire, and for months now the wire has been driving me slowly mad as it gets in the way, gets tangled etc.  The reason for my inactivity was simple – I couldn't be bothered to remember to charge headphones before running and so the wired ones provided the easiest solution.  So I was keen to try the pair under review…
The headphones come in a relatively simple looking cardboard box, though the 'phones themselves are nicely packaged in a foam insert.  In addition to the headphones, there is a spare set of earbuds (the same size as far as I can work out, or possibly very marginally smaller) and a micro-USB cable, required for charging them.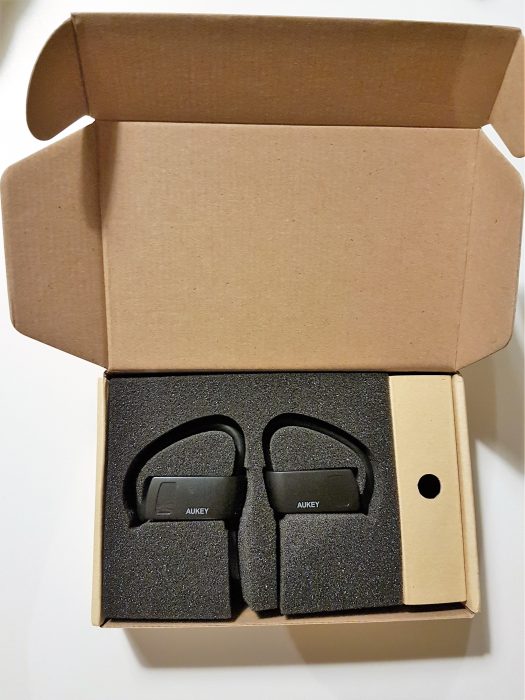 Here are the specifications:
110mAh battery
up to 7 hours of talk time
up to 180 hours of standby
10m range
IPX5 waterproof rating
ability to pair with two devices at the same time
battery indicator on iOS devices
built-in microphone
The headphones themselves aren't the prettiest of things, but they are light, despite the somewhat bulky appearance.  Charging them is straightforward – a little LED light turns red to show you that they're charging, and it took about 2.5 hours to go from flat to charged.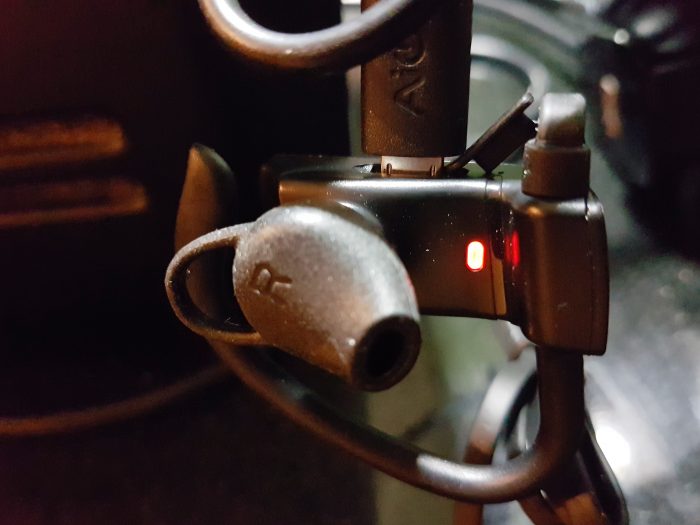 Pairing via bluetooth is equally as straightforward and once connected they're good to go.  They will automatically turn themselves off if no device is paired after 5 minutes; equally, if you forget to turn them off after listening to them, they'll also power down after 5 minutes if no other music is played.  The range is described as 10m, and that was about right, though it obviously is reduced with walls in the way.
The headphones have a power/play button, as well as volume controls.  The volume buttons double up as track changing controls, while the power/play button can be used to answer/reject, as well as redial and end a phone call.  The earbuds are made of relatively hard plastic but the fit was comfortable, though not particularly snug.  The cord is rubberised and ample in length, without feeling too long.  The pliable part above the earbuds can be used to mould around the top of your ear.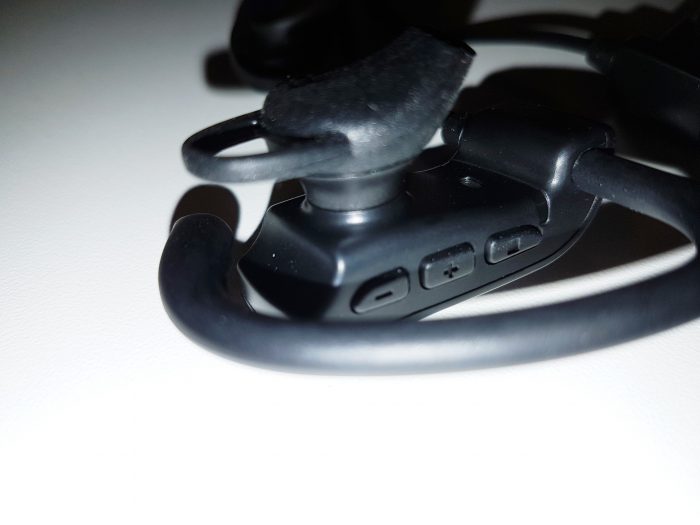 So, features aside, the all important question is how did they fare on a run?  Well…I run with my phone in a strap on my arm, so the connection was fine and stable.  The headphones were extremely comfortable to run with and stayed in place throughout.  Sound quality was fine (you get what you pay for quality-wise) and having the ability to pause and change the volume was both useful and very straightforward.  But, I had a problem with noise cancellation.  Specifically, the earbuds didn't sit quite far enough into my ear canals and the result was a terribly annoying windy sound whilst running (not to be blamed on my speed, or lack thereof!).  It sounded a bit like when you put a shell to your ear on the seaside, only not quite as loud.  When I pushed and held the earbud into my ear the problem vanished, so I can only assume that people with different shaped ears won't have the issue.  Wearing them when not running did not create the problem – wearing them on the train, for instance, was absolutely fine.
The headphones are currently available for £17.99 and are available here.
My scores are below.  Overall I was pleased with the headphones.  The build quality is great, especially for the price.  The features are extremely useful, and the headphones are very comfortable to wear, especially when running.  The wind noise is a real problem though, and unless I can somehow get the earbuds to fit better I can't see that I'd use them for running.  Wearing them without moving (on the train, for instance) would be fine.  So overall I do recommend them, depending entirely on your intended use.
Aukey wireless in-ear headphones
Design - 80%
Sound Quality - 70%
Price - 90%
Ease of Use - 90%
Features - 90%