We all like a spot of gaming and you would have thought that the wide availability of mobile devices would have provided a solid base for real main stream mobile gaming evolution but the potential, in my opinion anyway, has yet to be tapped.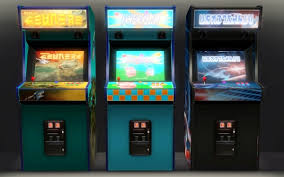 It was starting to get there, it was looking bright, not that long ago mobile gamers were starting to get proper serious versions of games rather than mobile specific variations. For example Bioshock, Battlefield, Skylanders, COD and a great version of FIFA FUT to name but a few, big names providing big gaming experiences.
However, mobile gaming seems to have taken several steps backwards. With the exception of a few shining stars proper gaming experiences on mobile devices have become second fiddle to casual games featuring in App purchases to tease you enough to part with your hard earned cash to get a better experience from the game. Casual games are fine (for 2 mins) but what about us gamers that want to pay a one off fee, plug in our headphones and invest our time in a proper, grown up, gripping & engaging game.
Even FIFA which has previously led the way in previous incarnations has been reduced to a series of mini games, unfortunately whilst people continue to use IAPs this trend will continue.
Damn you Candy Crush!!
It speaks volumes that you can a better experience and selection of top class games using a PSP emulator on an Android device then from App Stores.
It's not just smartphones that are struggling, how many AAA games have made it to my beloved PS Vita recently?
Perhaps Nintendo's latest venture – The Switch might give the market a kick but it's sad that there are no proper versions of FIFA on any mobile device this year.
It may be a sad state of affairs but there are a few gems out there offering a fulfilling gaming experience – here are some recommendations and please feel free to share your suggestions with us.
FPS Games:

The Modern Combat Series (3 is my personal favourite)
Dead Trigger

Racing Games:

Real Racing 3
Riptide GP Renegade

Adventure Games:

Walking Dead: The Game
Minecraft: Story Mode

Football Games:

FIFA 16 (not FIFA Mobile)

Fighting Games:

Marvel Contest of Champions
Injustice: Gods Among Us

Others Honorable Mentions:

Lumines
Hitman: Sniper
Hitman: Go
Unknown 3D Space trainer
If you see Candy Crush – Run to the hills.