Athenry, in County Galway, is a small town on the west coast of Ireland. A long long way away from the glitz and glamour of Silicon Valley. Although at the moment it is a battleground for Apple over its proposed new Apple Data Centre, as some local residents have pretty major objections.
The proposed 197-hectare site has already been given the green light from planning officials in August after lots of appeals by local residents. Apple gained permission to build just one Data Centre on the site and cost the company in the region of £757 million, but the hope was to expand this to 8 in the next decade. The earmarked site is in the middle of a forest and will employ as many as 200 new staff.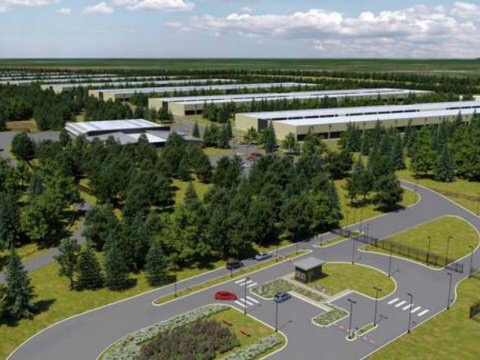 Opposition has been fierce over the conversion of the land currently used by the state forestry company Coilite to grow non-native trees. However Apple has stipulated that the new centre will be powered by 100% renewable energy, despite being connected to the national grid. They have also included a new 'outdoor education space' for local schools.
The Irish Times reported that local residents Allan Daly and Sinéad Fitzpatrick have now raised their complaint to the high court to overturn the planning permission. Apple had originally planned to finish the site by early 2017, and the fear is that these proceeding could at the very least delay building work on the site by another 18 months if the case is referred back to the Board Pleanala.
Ireland: The Data Centre Of Europe
Apple plans to invest as much as €1.7billion and is keen to open the site to store European user data in order to help streamline and improve its iCloud services. Contact between the company and Irish government has already brought questions over the sites long term future given the resent EU Tax ruling. Major moves to curb Apple in Ireland could affect the 5,500 Irish people already employed in the country, as well as the proposed 1,000 new jobs in the next year.
Technology companies are huge employers in Ireland, Facebook is also planning a large centre, along with Google Microsoft and Amazon already being present in the country.