Want to know your future? Got some questions that you need answering? Well, if you've been to Blackpool or another one of our seaside resorts you might've seen a brightly coloured tent with various promises of answers to your questions – whatever those questions may be. I've never actually tried one of these services, but there's a selection of palm reading, clairvoyants and physics too.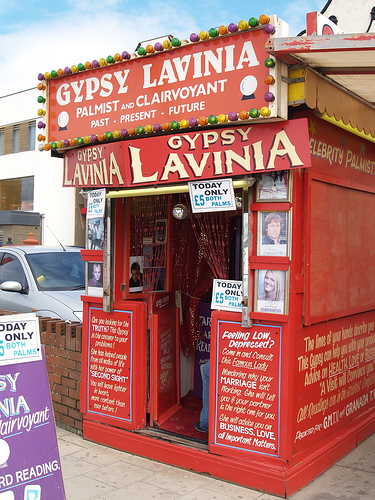 Whether you believe them or not is an open-ended question. For some, especially in the time of grief, the right person can provide help, advice and a welcome relief and sometimes a familiar and warming response to your questions.
On the "strip" when you're on holiday, especially if you're having a good time and you've had a few beers, it can seem like a bit of fun. Indeed, if you look in the back of some newspapers there's a myriad of physics and clairvoyants. These will claim to have a supernatural ability to perceive future events or things that are happening beyond our world. They will advertise heightened perceptive abilities and, when you go to see one of these people, you can either get good news or bad – it's a bit of a gamble.
Now though, we're in a world of smartphones and the internet. Calling a number out the back of a newspaper, especially a premium rate number, can be a total shot in the dark. Is the person any good or are they just someone in a call centre? How do you know? Well, you can fish around on Google and find sites showing the best Psychic apps and then you'll stumble across an app called Kasamba. This is an app which has already got pretty good reviews on the t'internet and has, according to the description…
Over 3 million Kasamba clients get insights and guidance from the world's leading psychic advisors with tarot, palm reading, love psychics, mediums, fortune telling, astrology, dream analysis, clairvoyant, and more.
It'll let you choose a "psychic advisor" and will give you three minutes completely free so that you can find the best match before you actually go ahead. That's a bit isn't it? Free! Free is always good. I gave it a spin just to try it out for a review. First you choose a category, whether it be physic readings, love and relationships or tarot readings. You can check the star ratings of each person offering their services and check their reading tools and reading style. It also details just how much each person will cost on a per minute basis. Once you've connected you get a text-message style interface where you can ask questions and see all the responses. It'll also give you a timer so you can see just how long you've been chatting without having to guys and a hang-up option too. Everything is quick, private and totally anonymous.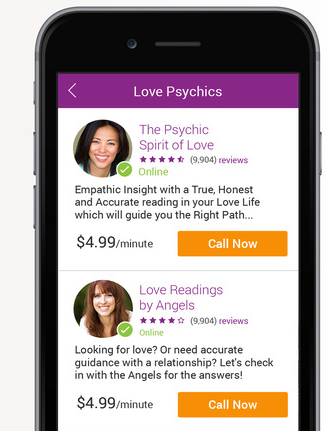 The latest refresh of this particular app now includes the ability to stay connected with previous psychic readers and you can be notified when your favourite reader is available. Special offers are also included too, so you can see if there's a discount available to use on your next session.
So, whatever your question – whether it be about your career, your love life, a member of your family or perhaps a loved one who you've recently lost – it's an app that'll let you hopefully find an accurate answer to your question from someone that you trust. It's all anonymous, private and confidential and there's a number of categories for you to choose from too. Oh, and don't worry about time zones either as they seem to have real-time availability 24/7.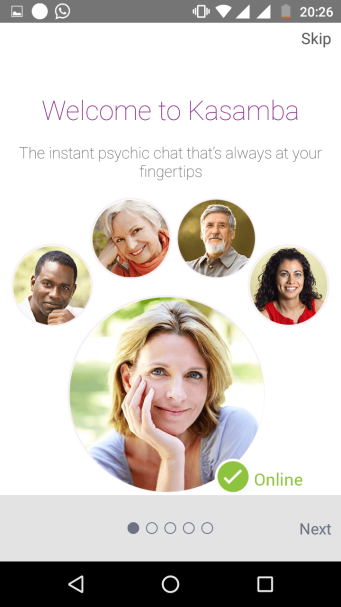 Yes I know, I had my doubts too, but after spotting a physic in a tent at a local tourist spot, I had to ask whether it was better to pay a visit there or whether it was better to go to these guys who've been in operation since 1999. Up to you guys really, but you can get
Kasamba for iPhones or you can find Kasamba in Google Play. It's completely free to download and, as mentioned before, you can have a free trial before committing to pay any of the readers in the app.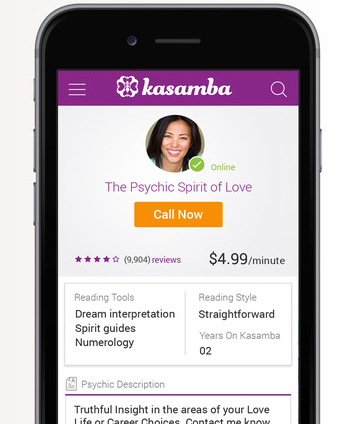 Whether you believe it or not, if you've ever wanted to get some answers to questions you may have we've given it a quick overview here for you.